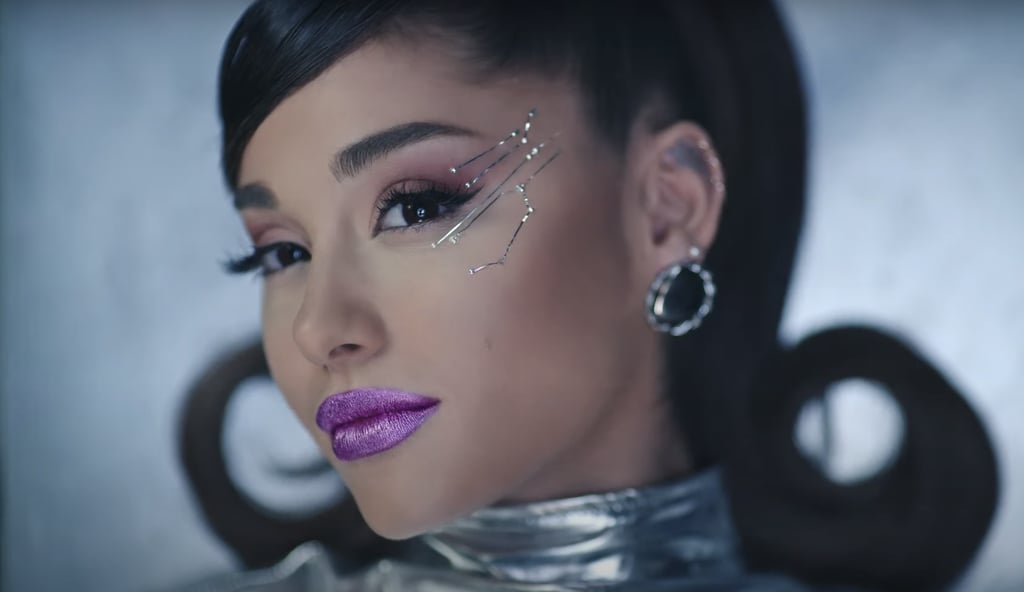 BAM! Ariana's Fembot Hit Us With a Metallic Purple Lip and Electrifying Eye Jewelry

When she's not having breakfast at Tiffany's and sipping on bottles of bubbly, Ariana Grande likes to let out her inner mad scientist, and her latest experiment is a lesson in looking glamorous. In the music video for "35+35," which dropped on Nov. 17, Grande plays a scientist experimenting on an android version of herself. When the robot awakens, it turns the entire lab into a crew of fembots decked out with towering bouffants and pouty pink lips. During the video, Grande also rocks flawlessly outlined white eyeliner, a subtle callback to her "Rain on Me" music video with Lady Gaga.
Our favorite look has to be the main fembot's electric-silver eye accessory and galactic-purple lips with a chilling metallic sheen. Where can we get our hands on that shade? Check out all of Grande's '50s- and '70s-inspired looks from the "34+35" video ahead, and see some of her best "Positions" outfits here.
Source: Read Full Article