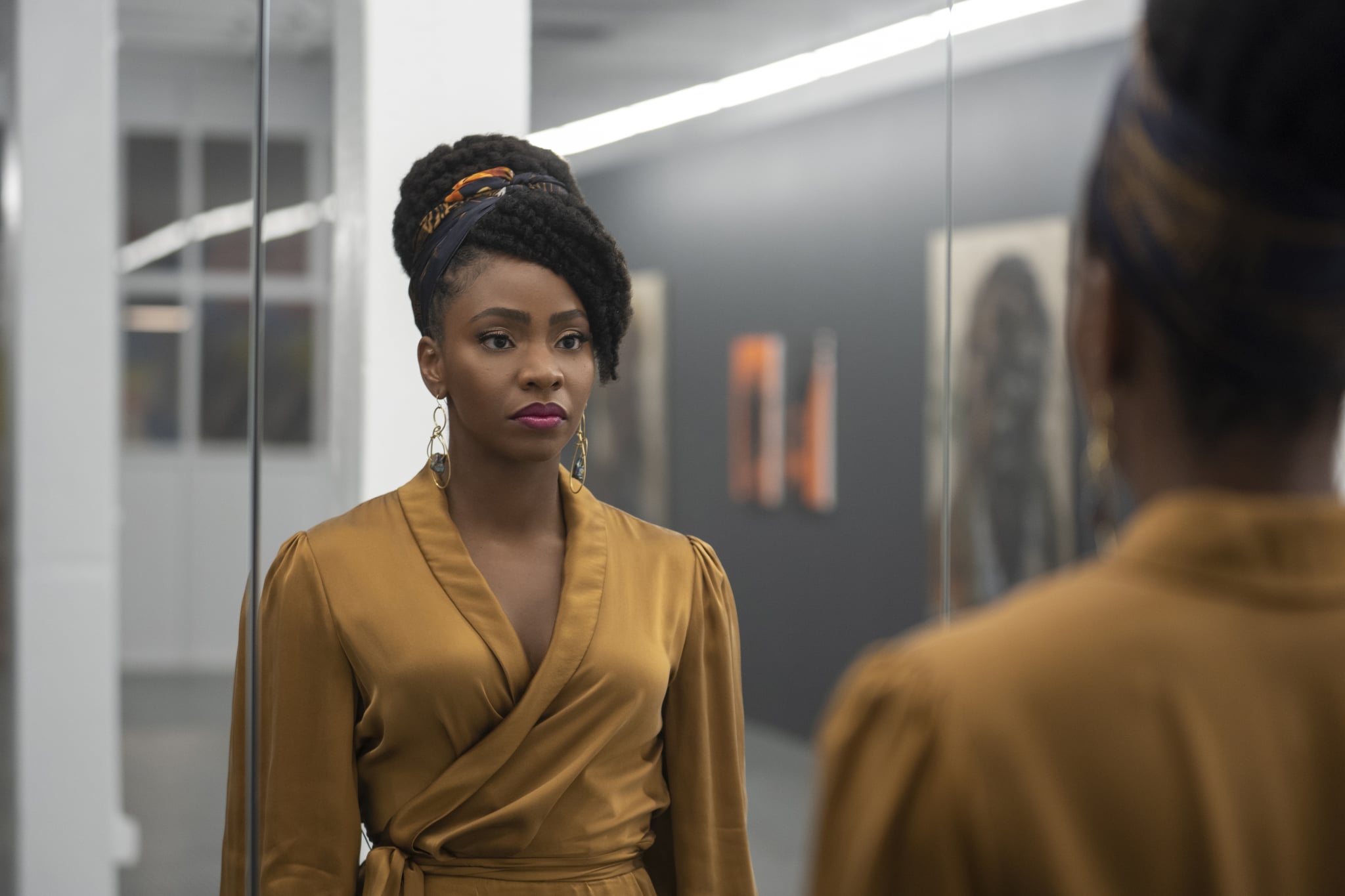 Let us first acknowledge that hair is one of the very last things you'd probably be thinking about while attempting to sit through a horror film — especially one as unnerving as Candyman. Nia DaCosta's record-breaking 2021 remake of the '90s classic made its debut on Aug. 27 after much anticipation, and according the film's hair department head Jessi Dean, hair actually played an important role in the storytelling.
The newer version of the film follows a man, Anthony (Yahya Abdul-Mateen II), and his attempts to uncover the true story behind the Candyman legend after moving into the now-gentrified Chicago neighborhood where the original film was set. When styling the actors behind the scenes, Dean's goal was to show the versatility of textured hair while illustrating on screen how Black hair has evolved throughout the decades.
"With our looks, I tried to reflect a few perspectives of the film," she told POPSUGAR. "The youthful Black millennial culture that's embracing natural hair and Black beauty standards, the shifts in time periods shown by '70s flashbacks featuring afros and natural hairstyles, and the professional art world that [Abdul Mateen-II]'s and [Teyonah Parris]'s characters are a part of."
While most of the actors who had curlier hair textures were styled in twist outs, Dean chose to give a subtle nod to local beauty trends when styling Parris's hair. "The hair accessories I used in [her] hair were originally necklaces purchased from a local Chicago beauty supply," she said.
Dean's point, in the end, was to showcase how much the public perception of natural hair has changed since the release of the original Candyman in 1992 up until now. "Natural hair is a part of the fabric of Black millennial life," she said. "A lot has changed since 1992, and we wanted to reflect and encourage those changes in our style choices."
Source: Read Full Article