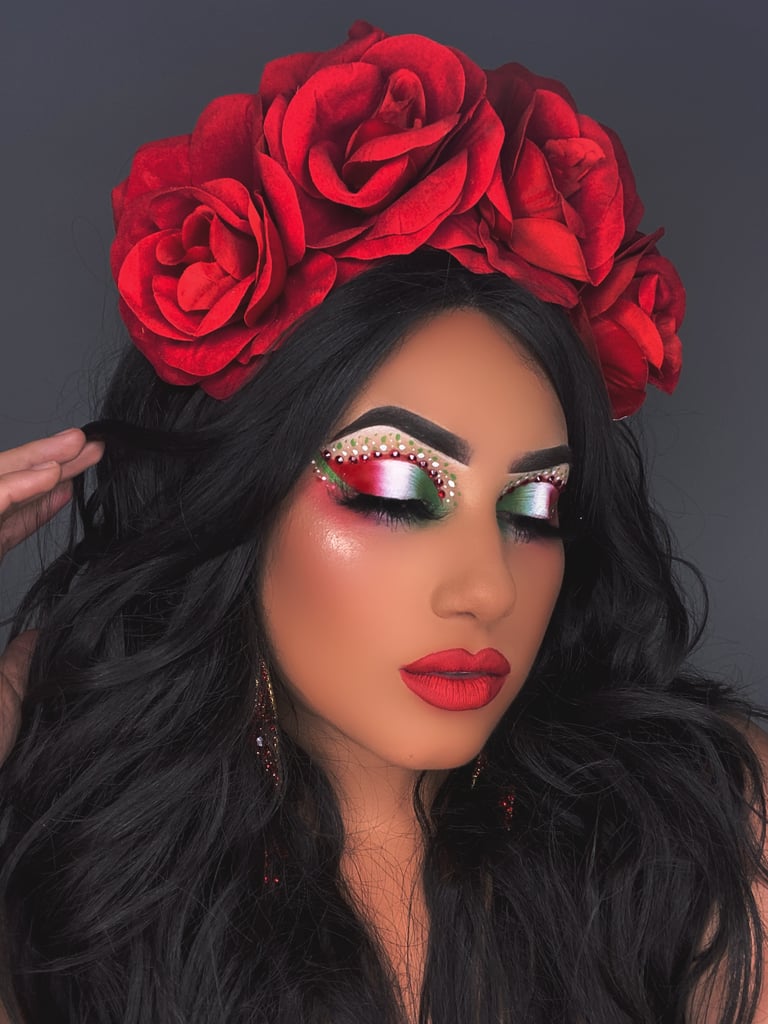 On the face of her TikTok page, Angelica Torres — aka @candylover89official to her 2.6 million followers — is a bilingual beauty influencer with a talent for delivering impressive makeup transformations that act as a litmus test for some of TikTok's biggest beauty trends. But beyond holding forks to her eyes to perfect her eyeshadow, Torres has built an online community that honors her Latinx culture, promotes body positivity, and opens the door for a new kind of relationship between influencers and followers, especially when it comes to supporting each other mentally and emotionally.
In terms of makeup talent, Torres, who's self-taught, has a handle on everything from the classic smoky eye to near-cinema-quality special effects. Even though we can't wait to re-create her hyper-realistic Halloween masterpieces, the true draw of Torres's TikTok page doesn't lie in perfecting highlighter application techniques or finding the ultimate lip-liner brand. Beyond the blush and mascara, her approach to beauty is more like that of a big sister guiding a younger sibling with the message that everybody is beautiful, and how you choose to express that is up to you.
On Self-Love — From Your Body to Your Makeup
"Beauty is subjective. It's relative. What's beautiful to one person might not be beautiful to another, but it doesn't mean that it's not beautiful," Torres told POPSUGAR, adding that she was bullied for her weight when she was younger but has since learned to love her body with the help of her growing TikTok community. "I love myself with no makeup and with makeup. It's not just about changing my appearance. It's about having fun. It's an art, and it's OK to change your look every once in a while." (If you're curious, her favorite beauty trends are the spoon cut-crease tutorial and the astounding uses for tape in all forms.)
As one of TikTok's Latinx trailblazers for Hispanic Heritage Month, Torres, who was born and raised in Puerto Rico and moved to the US when she was 11, reflects one key Latinx value in everything she does: the importance of community. "I like to show that even though I live in the US now, I never put my culture to the side; I still keep to my roots," she said.
Her bilingual content — always delivered in a casual mix of English and Spanish — creates a more inclusive space for followers from around the world to interact. But the heartfelt messages at the core of her videos are what set her content apart as inimitable.
"Just remember, there's only one of you in this world," she said, reciting her video sign-off catchphrase. "You are special. You are unique, you matter, and you can do anything. And if you had a bad day today, just remember tomorrow's a new day, and I'm here for you." And when she says she's here for you, she means it. Torres has even made her personal phone number available on social media for followers to text, call, or FaceTime her whenever they need someone to listen.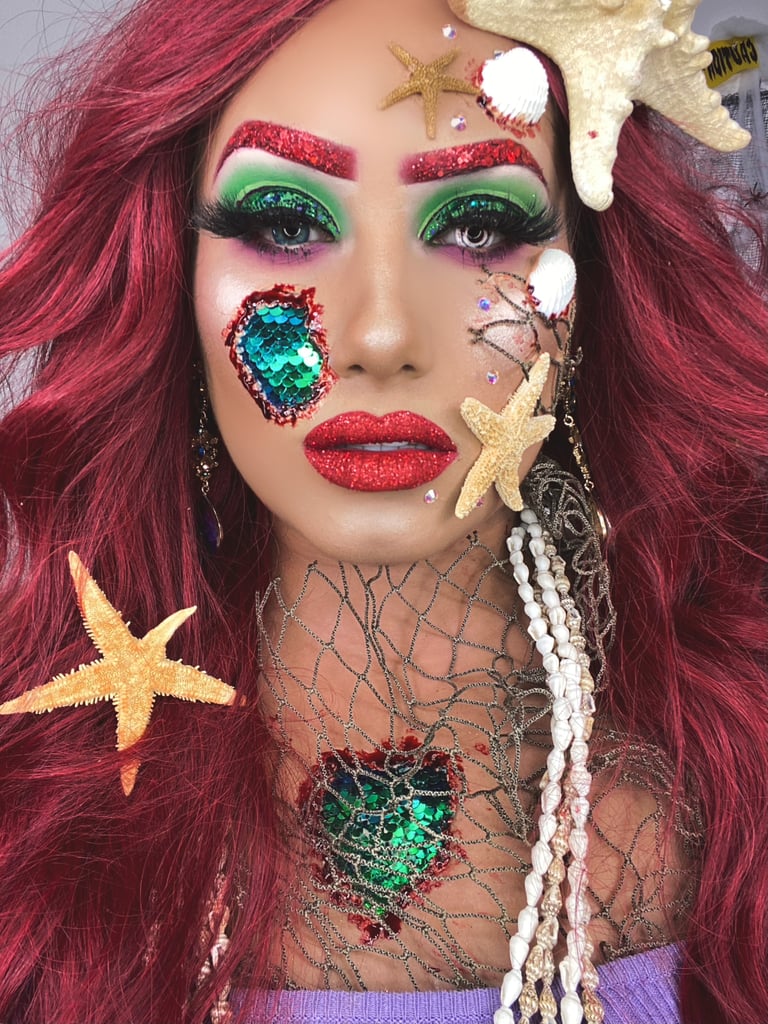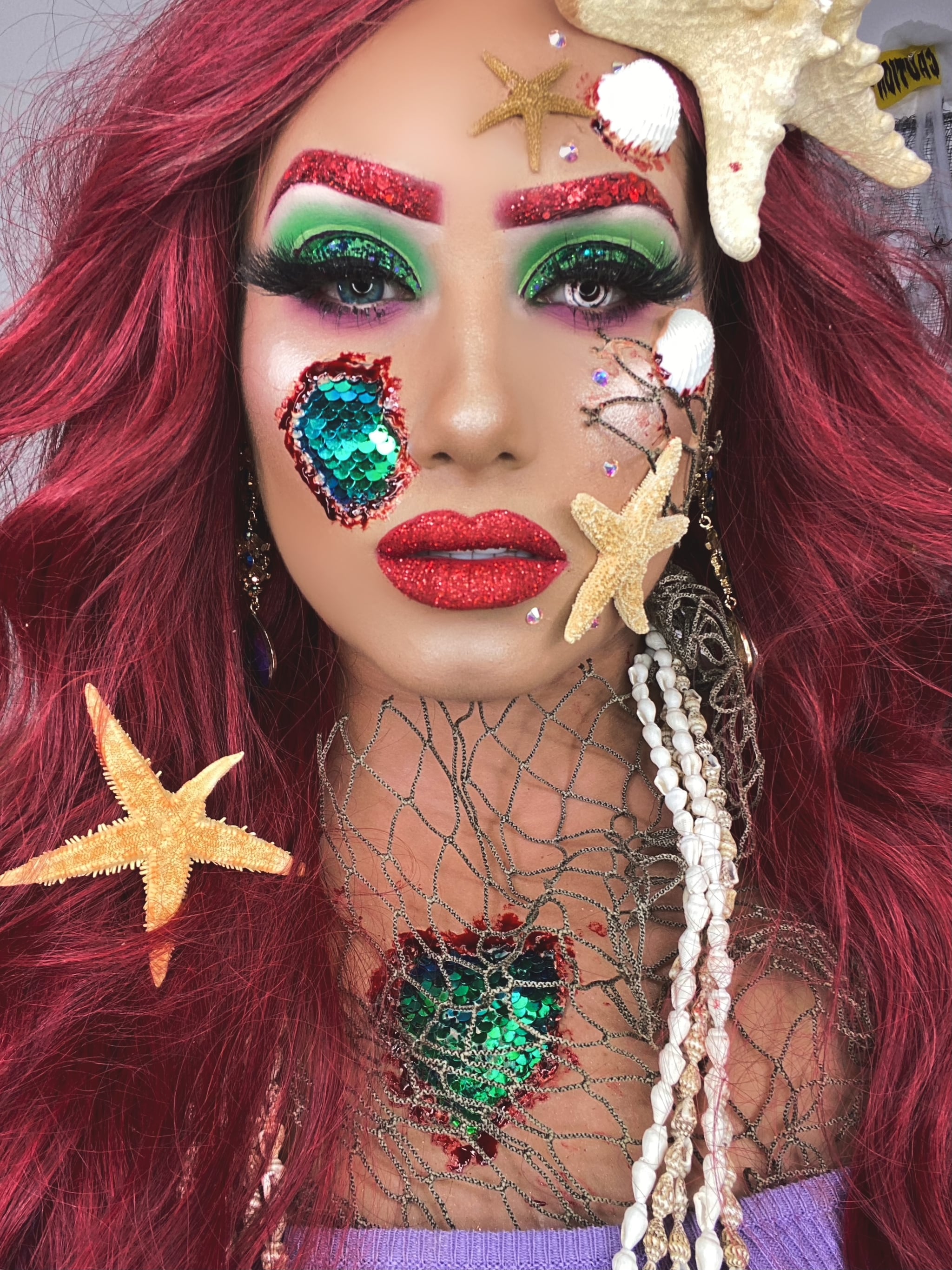 Image Source: Angelica Torres
On Mental Health and Building a Support Group
Torres started her first business — which she still runs today — when she was 16, selling bedazzled phone cases to makeup artists. "I had to close my store, and I got into a really big depression because I didn't know what I was going to do," she said. "I was still living with my mom, I left school, and I just felt like, 'What am I going to do now?'"
Inspired by her customers, she started watching makeup tutorials and doing FB Lives for what began as two viewers and quickly ballooned into 20,000. From there, her viewership has only continued to grow, and the friendships she's made with her followers have had a powerful mental and emotional impact on everyone involved. "The people on TikTok are super kind. They're very sweet. I feel super accepted," she said. "They've seen me break down. They've seen me on my happy days . . . TikTok has changed my life this year."
To pay forward the hope her TikTok followers have given her, Torres dedicates hours of her day to messaging and speaking with fans who are experiencing depression and anxiety. "I've been in that position when I closed my shop, where I just felt worthless," she said. "So it's good to see that I've been able to inspire other people, not just with makeup, but just as a person . . . If influencers took more time to listen to their followers and to be there for them, they don't know how many lives they could change. The least we can do is try our best to give it back."
On What's Next
Once it's safe, Torres hopes to plan a meetup with her followers. Until then, she's working on a new cooking series with her mom, some spooky Halloween makeup looks, and releasing a song about self-love that ties in with her upcoming makeup line. Where she finds the time to do all of that and text her followers is a mystery, but we're cheering her on through it all.
See some of Torres's most impressive makeup looks ahead.
Source: Read Full Article