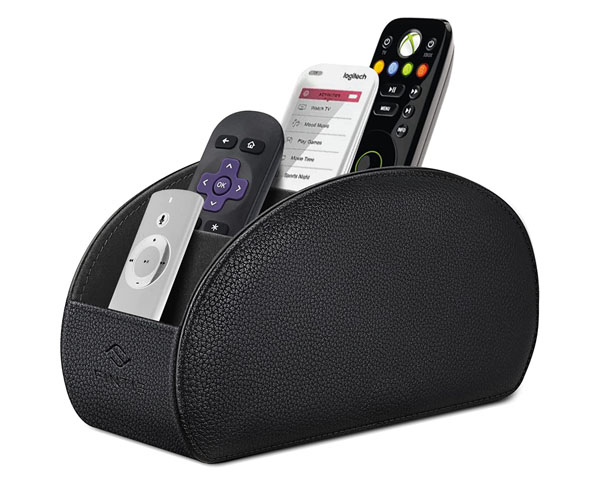 From CB: I bought two of these remote control holders in December, 2020 and still use them. I stick my reading glasses in there with the remote controls. They look and work great and have held up without any peeling. Here are some more things Hecate and I are looking at on Amazon.
A gel moisturizer that's so affordable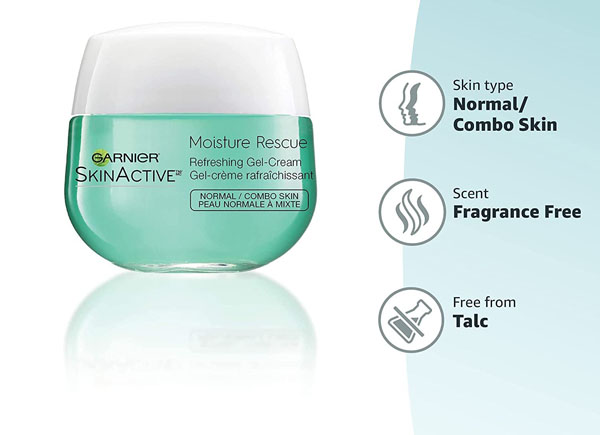 From CB: Garnier SkinActive is a gel moisturizer that's comparable to Neutrogena Hydro Boost at half the price. This has 9,400 ratings, 4.5 stars and a B on Fakespot. You get 1.7 ounces for $8 and it's said to last a long time. People say it's great for combination skin because it's moisturizing without being oily. "Love this stuff. It absorbs really fast, but I can tell its doing it's job. Normally I get very dry and flaky during the winter months. But using this throughout the season, I've been nothing but smooth and soft. The smell is very faint, which is nice." "Super moisturizing and lightweight. Gel consistency which is great in the summer and cools down my skin after a warm shower. I have sensitive skin and have never experienced irritation while using this product."
A combination vacuum and mop to make cleaning hardwood and tile a breeze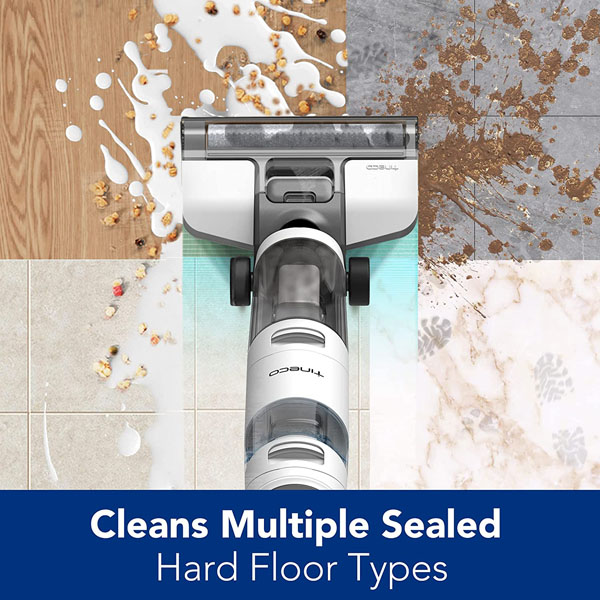 From CB: I'm looking for a wet/dry vacuum/mop for hardwood floors that really works without being hard to clean. This cordless wet/dry vacuum by Tineco vacuums and mops at the same time. It has over 22,000 ratings, 4.5 stars and a B on Fakespot. People rave about how how easy it makes it to clean and how much dirt and grime it picks up. "If I could give 10 stars, I would. This machine almost makes cleaning the floors enjoyable, or at least not a chore. The self propulsion takes nearly no effort on your part, and the machine is quiet as can be." "My floors look so good! It's so gross to see how bad the water is that it sucks up. Yuck! Never using a regular mop again." "I paid several hundred dollars for the Bissell and this is a much lower price with a better quality product."
A "squirt and mop" floor cleaner for sparkling tile, laminate and hardwood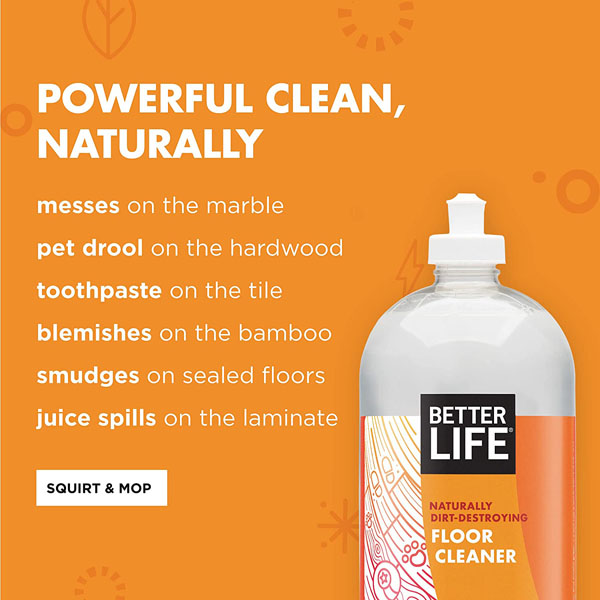 From CB: This citrus mint floor cleaner from Better Life is plant-based, natural and cruelty free. It's billed as "squirt and mop" so you don't have to mix it up and then mop with a wet mop. This has over 10,600 ratings, 4.5 stars and a B on Fakespot. Many people use this with a dust mop or a steam mop. It's said to leave floors shiny clean with no residue and to smell great. " I am thrilled with this product! I put it in a fine mist sprayer to apply to the floor, and used a microfiber cleaning pad and my floors absolutely sparkle! There is, no dulling, no haze, a fantastic smell, and it dries in a heartbeat." "I stumbled upon this stuff looking for diy floor cleaner. I took a chance and ordered some and OMG! I will never use anything else again. I just might buy a case too because I told all of my friends about it too. It smells amazingly relaxing, leaves no residue, cleans very well, beautiful shine and the price is even better. "
An eye cream with caffeine that depuffs and reduces bags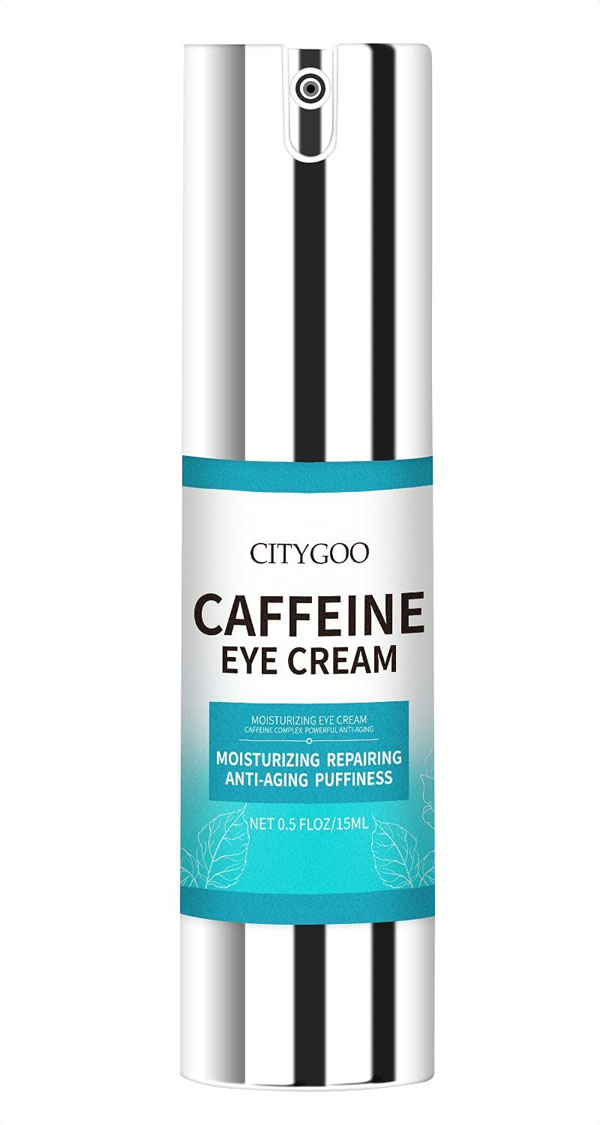 From CB: This eye cream by Citygoo is formulated with caffeine, collagen, niacinamide, and vitamin C. It's said to reduce undereye bags and discoloration along with reducing wrinkles. This has 1,700 ratings, 4.6 stars and a B on Fakespot. Reviewers say that they're pleasantly surprised that it works. "As a woman of a certain age, I have tried numerous under eye creams claiming to get rid of bags and dark circles. I have to say that product actually does a pretty good job. Let's be realistic, nothing is going to restore anyone's under eyes to that that of their youth. But this product definitely diminishes my under eye bags and makes me look like I had a good night's sleep." "I've always had dark circles under my eyes. I've tried several products to help get rid of them, none of which have actually helped. This one did! I've been using it for almost 2 weeks now. The bags are almost completely gone and my dark circles are significantly lighter."
Beautiful rose colored coupe glasses for fancy nights at home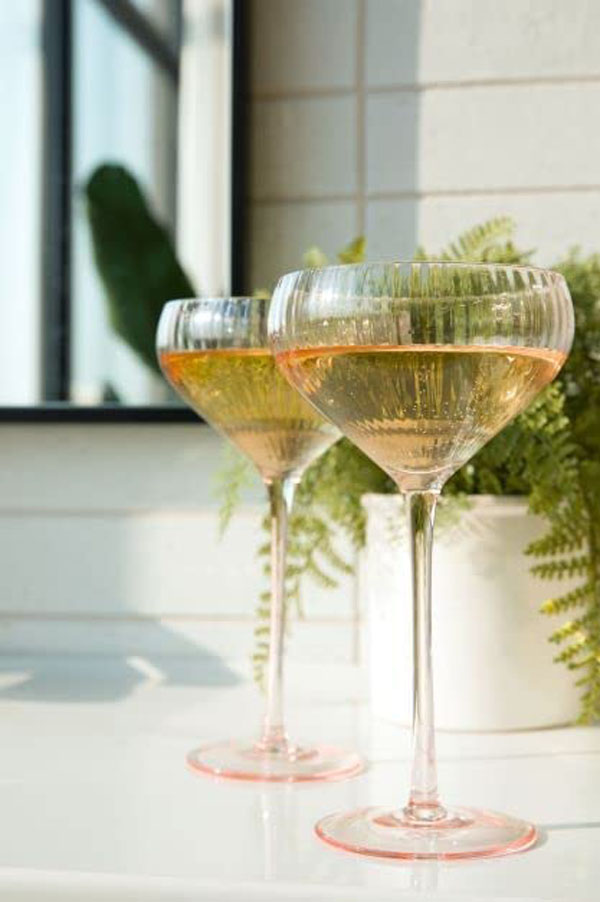 From Hecate: I have vintage short-stemmed coupes I got from a garage sale a while ago so I don't need coupes, but I like the new long-stemmed versions that are so popular now. These pink ones from Sister.ly are lovely. And they hold a full 8 ounces so they'd be great for mocktails. They cost $40 for two, which is a good price for what you get. There are several customer photos that show how pretty the glasses and color are. And they received 4.8 stars that ReviewMeta confirmed. This person said the glass was even prettier in person, "The fluted design adds subtle texture and interest, and the very long stems look graceful. These are very large coupes with a generous bowl, and can hold bigger cocktails as well as champagne with less danger of spilling." And the scalloping adds to their beauty, "Said it before, love the way they catch the light… full or empty! They create a beautiful shadow."
Buildable tinted lip gloss for effortless glamour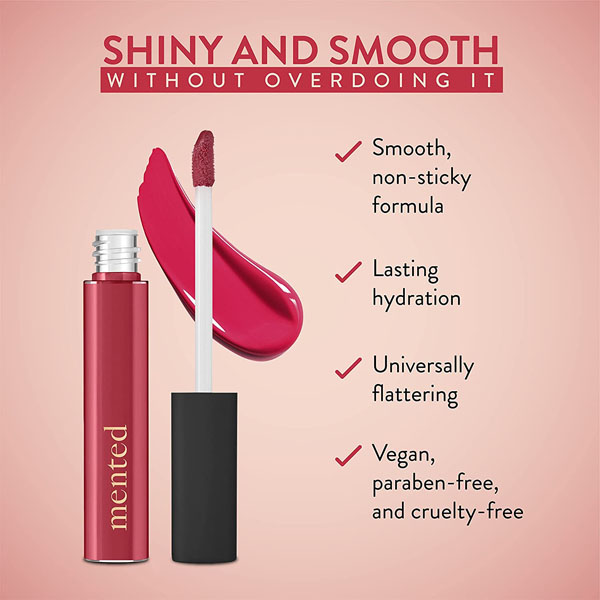 From Hecate: This vegan gloss is tinted pigment so you can build it into your desired shade. The colors are really nice. And they are cruelty free and paraben free. Options are matte, glossy or natural. And they're $15 a tube, that's a great price. They have over 650 reviews and ReviewMeta gave them 4.4 stars. Customers say they work well on their own or great with a liner, "It's a nice subtle pink thats has a little sparkle to it however, the lip liner makes the gloss really pop and pinker." It not only looks good, it feels good, "I love it, It's not sticky, and it feels good on the lips."
A portable white noise machine for more restful sleep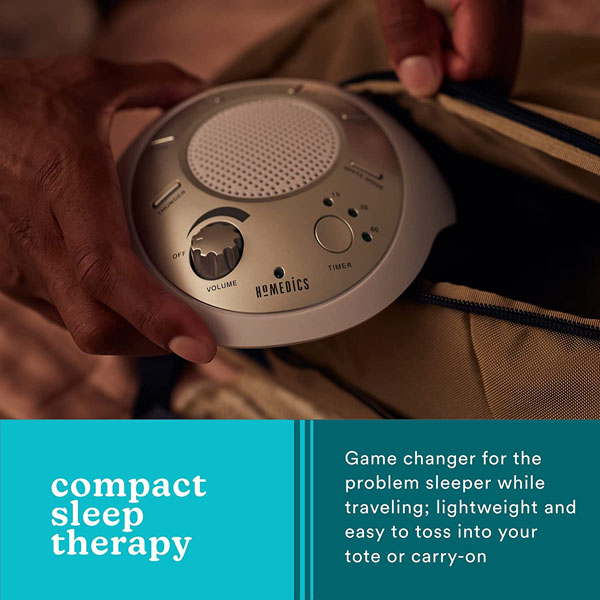 From Hecate: In my never-ending quest for a decent night's sleep, I got another sound machine. I had one a while ago but didn't love it. I like it better than my last machine. It has six sounds: Thunder, Ocean, Brook, Summer Night, Rain and White Noise. The sound quality is good, with no loop click when the cycle re-starts. It's portable, flat, very light and can run plugged in or with batteries. It's really affordable at $25, with two colors on sale for $18 this week. Over 56,000 people gave this sound machine 4.6 stars and Fakespot rated it a B. It's a good thing they're priced well because you'll want more than just one, "This was the 4th time we have purchased the sound machine! Not because it needs to be replaced, but because I love it so much, there is now one in every bedroom of our home!" And it's easy enough a child can use it, "Wanted a plug in sound machine that would run all night for my toddler and this is perfect! She is 2 and can turn it on herself."
Thanks for reading and commenting on our affiliate post! If you make any purchases through these links we get a small percentage and appreciate it.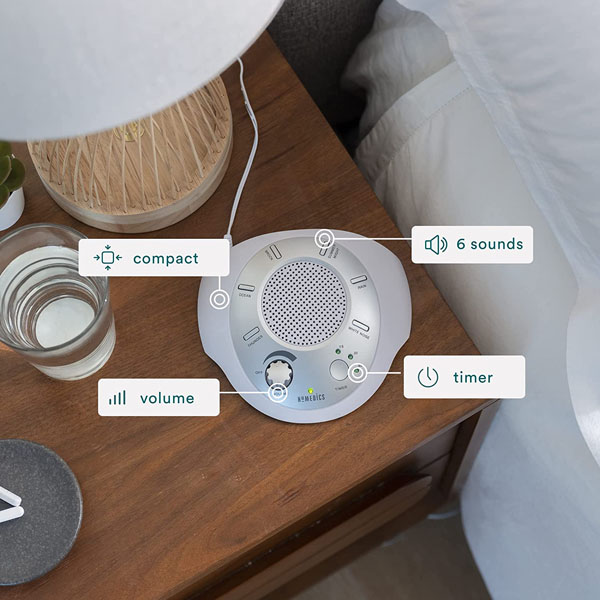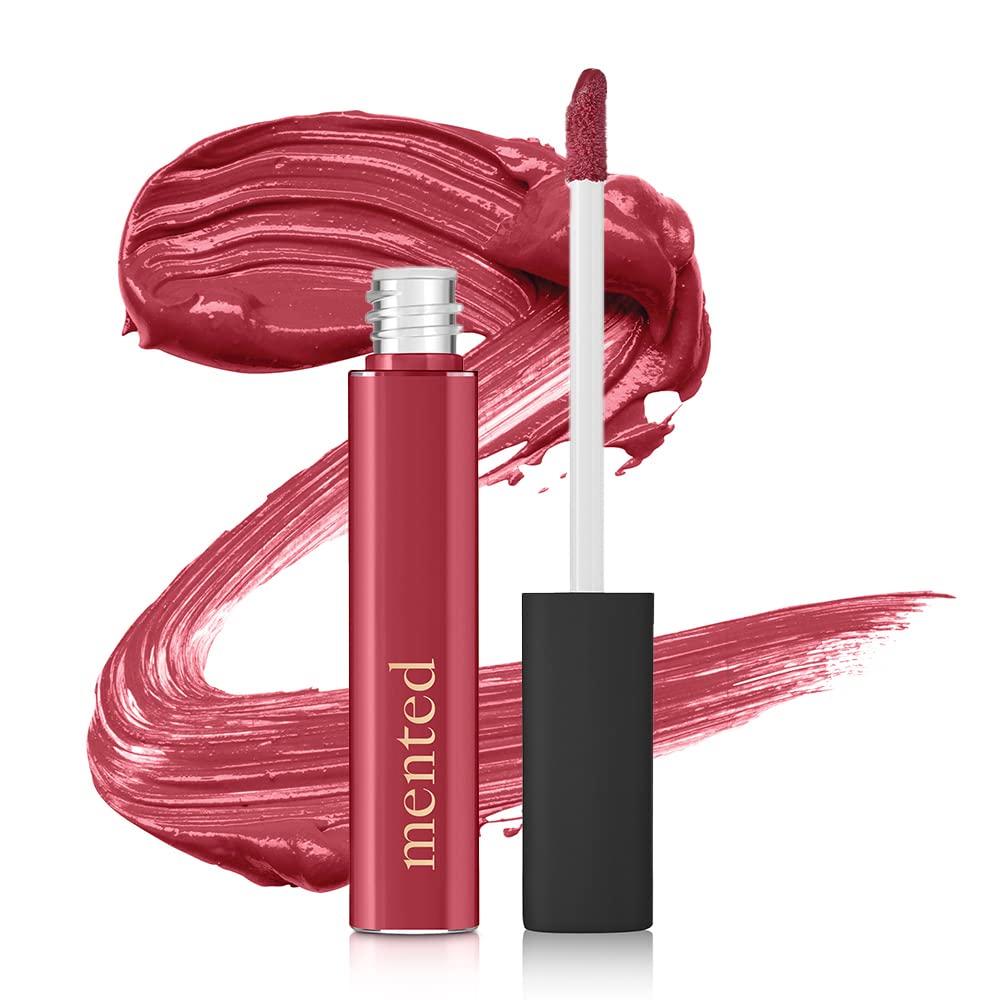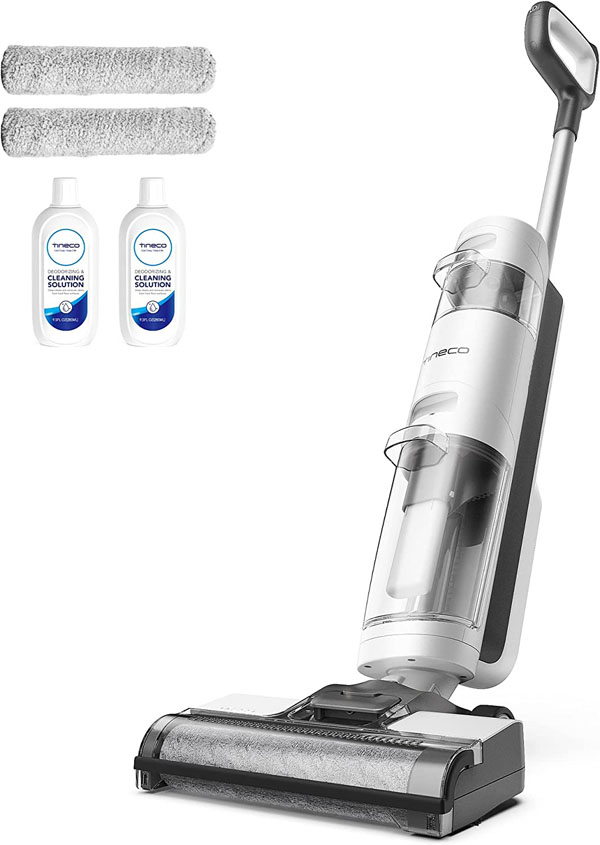 Source: Read Full Article