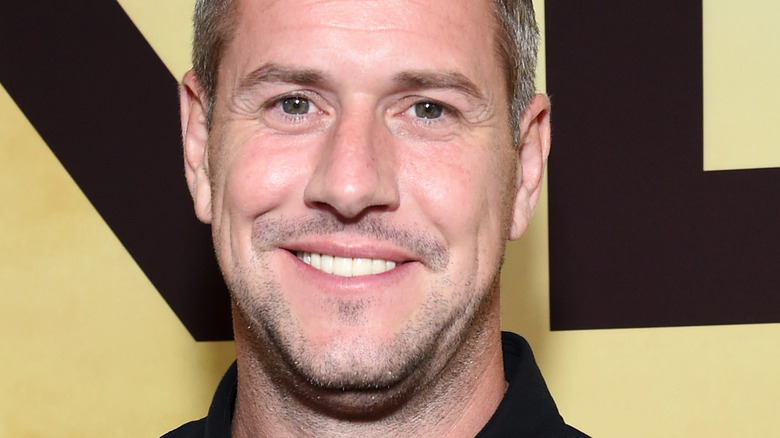 Michael Kovac/Getty Images
By Hanna Claeson/Aug. 24, 2021 4:03 pm EDT/Updated: Aug. 24, 2021 4:08 pm EDT
In all honesty, it took him long enough. In June, we knew that Ant Anstead and Renée Zellweger were smooching. By early August, the lovebirds had attended their first public event, hand in hand — a Hollywood gala, no less (via ET). A few weeks later, and gossip headlines spilled that a young Ant Anstead once fell hard for Bridget Jones. "Are you telling me that Bridget Jones — Renée Zellweger — isn't British?" he asked his "Celebrity IOU: Joyride" co-host Cristy Lee, shocked. "You're like a dream crusher for me" (via People). The takeaway? You have to have had dreams to have them crushed — right? That was around the time that a source told US Weekly that "They each feel like they've finally met their soulmate." 
Anstead has even given gushed publicly about Zellweger to USA Today. "I can recommend Discovery+ dating service to anybody," he joked to the news outlet. "There's a ton of amazing things about Renée, and her private persona is actually really inspiring." The two are clearly a thing … but until now, something stopped Anstead from going Instagram official.
Ant Anstead takes the leap on Instagram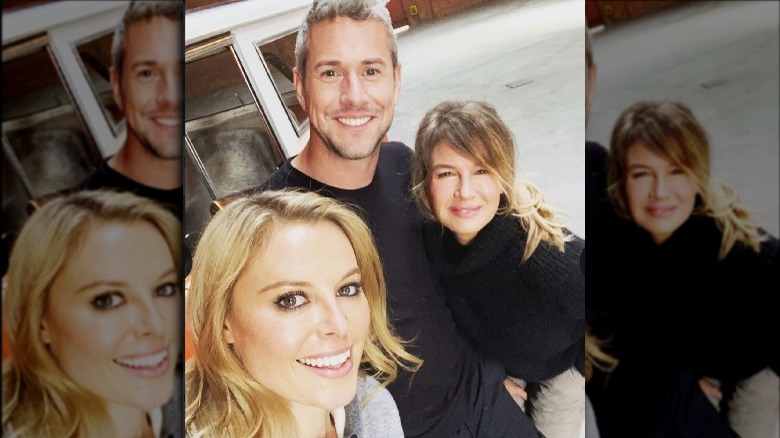 You can breathe a sigh of relief. He finally did it. On August 23 Ant Anstead posted a promotional picture for the first episode of "Celebrity IOU Joyride." It features Anstead, his co-host Cristy Lee, and Renée Zellweger, which is not, maybe, the steamy couples' pic you were hoping for. But Anstead's words certainly make up for it. "It's the incredibly magical Renée Zellweger," Anstead gushes in the post. Here's another fun and intimate detail about their relationship that Anstead let slip on The Gram: he calls his new partner "Ren."
It seems that the motor specialist and car builder has finally given into an indisputable truth: we all already know how in love he and Zellweger are. As Asntead recently shrugged to USA Today, "I can't dodge it. There's photos. So everybody knows." (Want more juicy deets? Anstead told Extra that some of the pictures circulating inspired even his mother to text, "What are you, 15?!.")
Because you're dying to know, no — Anstead's ex, Christina Haack hasn't commented on his post. But then, she has her own new relationship to be wrapped up in, and they've been Instagram official for eons now.
Source: Read Full Article