Beyonce fulfilled a lifelong dream when she performed with the late Prince at the Grammys. But the singer revealed that she was too caught up in the moment when they performed. So much so she asserted her alter ego took over in the middle of their duet and accidentally tried to steal the show.
Beyonce has an alter ego called Sasha Fierce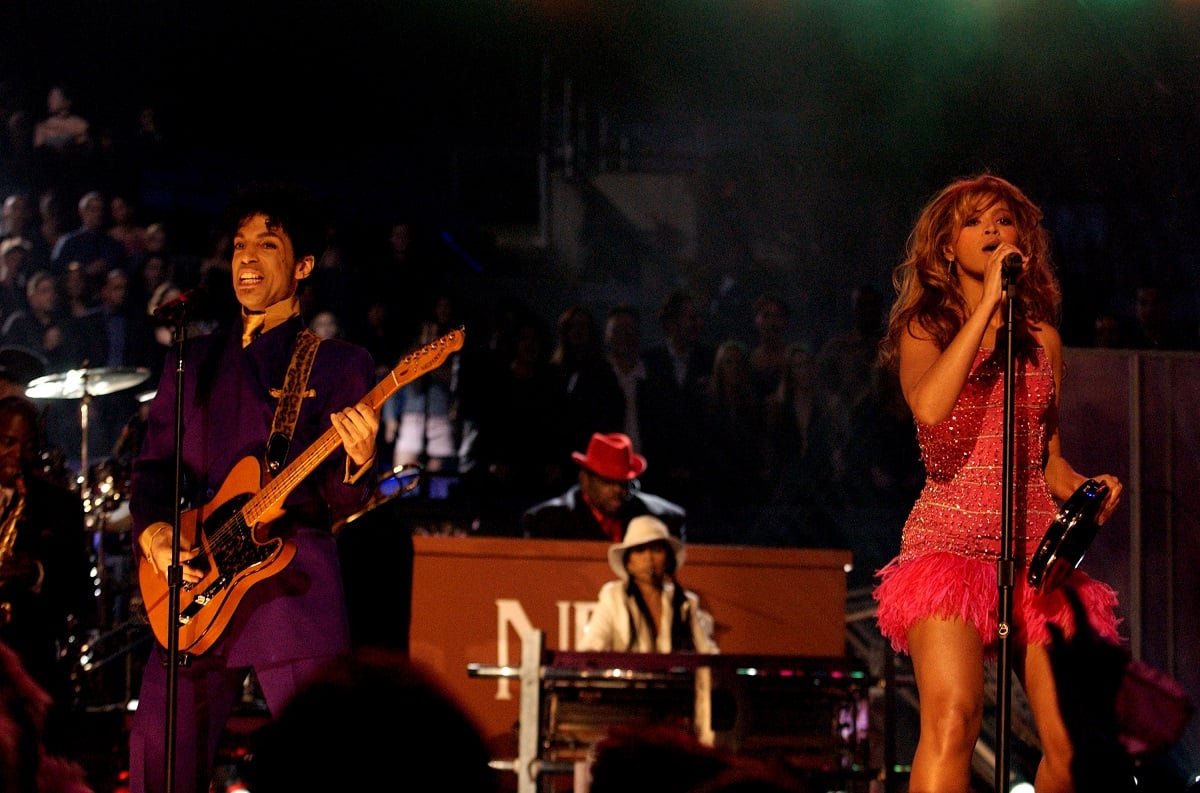 Even though Beyonce is one of the biggest singers in the world, the star can still get a case of the jitters before hitting the stage. To help her with this, she created an alter ego. But this alter ego, Sasha Fierce, only appears when she hits the stage.
"She doesn't do interviews, she only performs. It's kind of like doing a movie. When you put on the wig and put on clothes, you walk different," Beyonce said in an interview with Oprah. "It's no different from anyone else. I feel like we all kind of have that thing that takes over."
The Grammy-winner also revealed the signs that would show whenever she became Sasha Fierce.
"Usually when I hear the chords, when I put on my stilettos. Like the moment right before when you're nervous," she added. "Then Sasha Fierce appears, and my posture and the way I speak and everything is different."
Beyonce's alter ego took over when she performed with Prince
In 2004, Beyonce and Prince performed together at the Grammys in what many consider an unforgettable duet. Before their performance, Beyonce and Prince went to great lengths to ensure they would give the audience a good show.
"With me and Prince, I was terrified working with him. Walking into rehearsals I was just so overwhelmed and nervous and starstruck," she told Giant (via B Good) "We rehearsed every day for an hour for a week, instead of rehearsal for six hours the day before. That was so smart – it was Prince's idea. I guess he knows people are starstruck because he's so amazing, and it made me really comfortable."
Because of her nerves, when it was time to do the duet with Prince, Beyonce nearly stole the show by accident. Something she blamed her alter ego for.
"But I was so scared and in my shell in rehearsals. But on the stage I didn't even give him the mic," she continued. "And I just thought…and I said, 'What was…what is that? The mic is supposed to be in the middle, not in front of my mouth. But that was Sasha. She took over. I did his, 'Ooah,' and I was like, 'No, I didn't just do that. That's his thing.' But I was able to watch it like it wasn't me."
But still, Beyonce asserted that she and Prince both enjoyed their time together. In fact, it was Prince who encouraged Beyonce to let go.
"He just kept saying, 'Don't be scared. Come on, belt it out.' Because he could see that I was holding back in rehearsals…and I let it out when it was time. Imagine performing with Prince. It was really surreal," she continued.
Why Beyonce killed off Sasha Fierce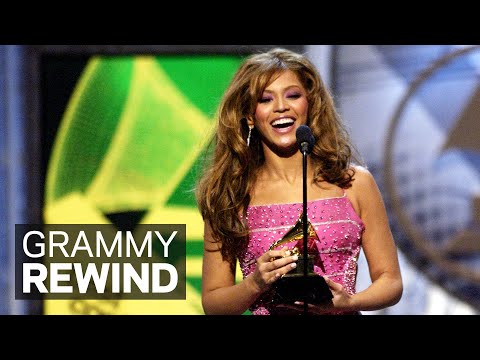 Beyonce once made it clear that Sasha Fierce is no longer a part of her life.
"Sasha Fierce is done. I killed her," she once told Allure (via MTV News)
The "Crazy in Love" singer shared that she simply matured out of her alter ego.
"I don't need Sasha Fierce anymore, because I've grown and now I'm able to merge the two," she elaborated.
Source: Read Full Article