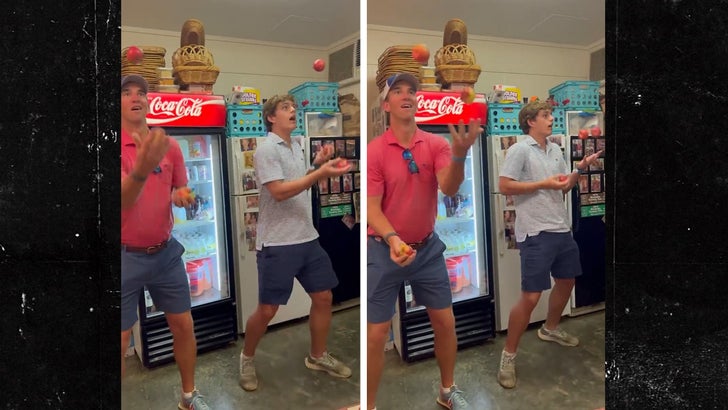 Arch Manning may be the next superstar QB in his football family, but he's still got a ways to go in the juggling department … 'cause his uncle Eli just whooped him in a challenge — and it's all on video!!
The former New York Giants star put the clip on his Twitter account on Tuesday … showing the two quarterbacks going at it with a bunch of apples in what seemed to be a corner store.
But 3 seconds in, the 5-star high school recruit starts losing his touch … and eventually yelps as he gets eliminated from the contest.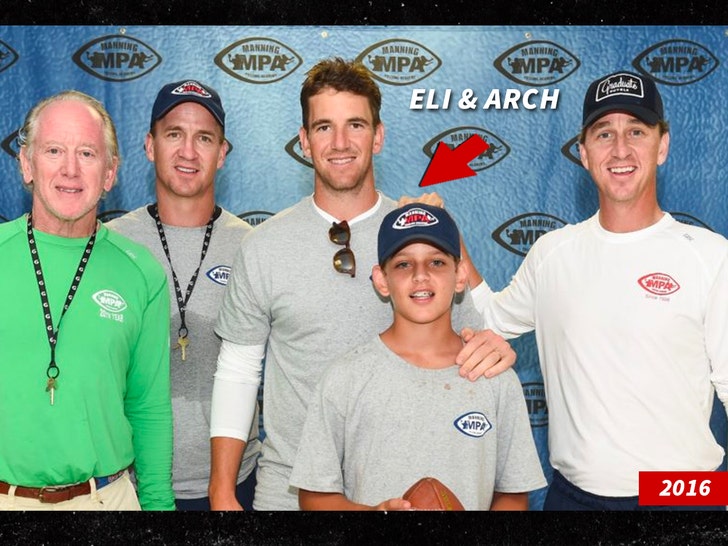 Eli thought it was freakin' hilarious … and laughed at his 18-year-old nephew in the video.
He even trolled Arch with one word in the caption — "rookie!"
Not only is Arch a newbie in juggling, but he'll be one in 2023 when he steps onto the University of Texas campus as the freshman quarterback of the Longhorns.
The Isidore Newman School signal-caller announced his commitment to the Big 12 team in June after receiving a ton of offers from top football programs including Alabama, Georgia, and Eli and Peyton's alma maters, Ole Miss and Tennessee.
Good thing he's got a bright future in football … 'cause his juggling needs some work!!
Source: Read Full Article