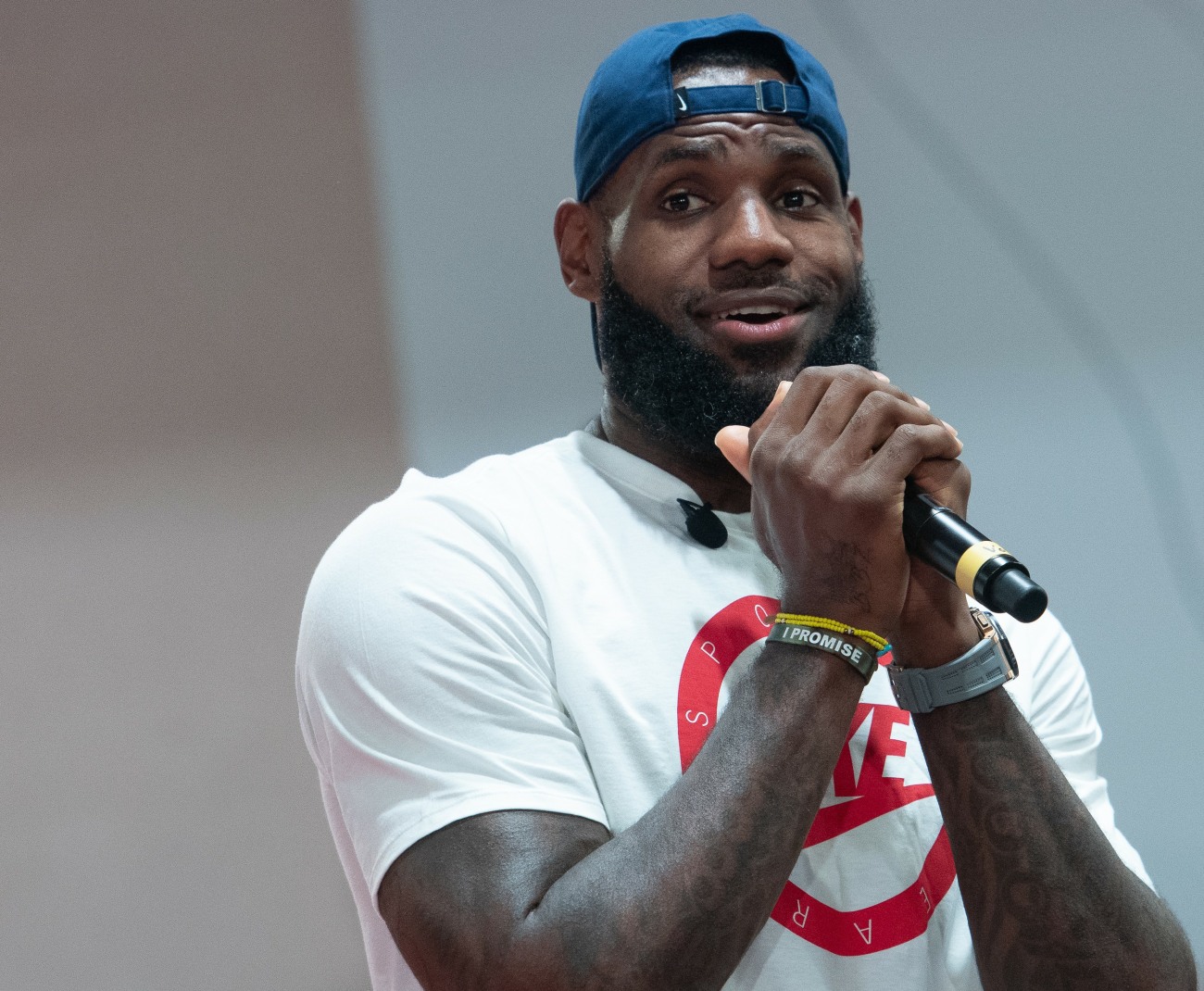 I wish everyone a happy Black History Month! It looks like it's going to be a bad month for racists, dumbasses and Karens. Last night, the LA Lakers were playing the Atlanta Hawks. The NBA is allowing for limited in-person attendance for the games now, which includes courtside seats. Masks mandatory for attendees. Well, a blonde Karen (Karen was a Hawks fan) decided that she was going to be the one to talk sh-t to LeBron James on the first day of Black History Month. This is how the TV broadcast went:
You can see that Karen pulled her mask down to point her finger and scream at LeBron as he watched her from mid-court and seemingly explained to some Hawks players that he had no idea what she was on about. You can also see some security people starting to fuss around her, and shortly after this, she and her husband were kicked out of the game. We know this because she live-streamed herself whining about the whole ordeal. Since Karen wants to be famous, her real name is Juliana Carlos. She claims to be 25 years old and her husband is much older. After the game (which the Lakers won), LeBron said this:
James was not asked postgame about Carlos' name-calling allegation, but he was not fazed by the incident and said he felt like an ejection was unnecessary.

"At the end of the day, I'm happy fans are back in the building," he said after putting up 21 points, nine assists and seven rebounds to help L.A. to the road win. "I miss that interaction. I need that interaction; we as players need that interaction. I don't feel like it was warranted to be kicked out."

He did say that alcohol could have been a factor, however. "They might have had a couple drinks, maybe. And they could have probably kept it going during the game, and the game wouldn't have been about the game no more, so I think the referees did what they had to do."
[From ESPN]
Other players and coaches on both teams noted that the fact that Karen pulled her mask down was more of a factor in her removal than the absolute hissy fit she directed at LeBron. After the game, LeBron dubbed her Courtside Karen which is *chef's kiss*. I'm also including one of SEVERAL rants she posted online last night, just so you can see what LeBron was dealing with.
— LeBron James (@KingJames) February 2, 2021
LeBron on his interaction with spectators in Atlanta on Monday: pic.twitter.com/spWDITZqkl
— SportsCenter (@SportsCenter) February 2, 2021
— Barstool Sports (@barstoolsports) February 2, 2021
Photos courtesy of Avalon Red, Backgrid.
Source: Read Full Article