Little House on the Prairie star Alison Arngrim played Nellie Oleson on the series for seven seasons. She made friends on the set, but there was one cast member she had tension with. Here's what Arngrim revealed about what she really thought of co-star Melissa Sue Anderson.
Alison Arngrim says Melissa Sue Anderson was like a 'beauty pageant contestant'
Arngrim described her first meeting with Anderson in her book, Confessions of a Prairie B****. She first met Anderson while she was getting ready to have her hair and makeup done. She says Anderson greeted her in a "disturbing, artificial way" like a "well-trained beauty pageant contestant."
Arngrim says she was confused after Anderson introduced herself because she didn't seem as "menacing" as what Melissa Gilbert had described. She had been warned to watch out for Anderson, so she was waiting to see if what Gilbert said about her was accurate. According to Gilbert, Anderson was "evil."
Alison Arngrim says Melissa Sue Anderson had an 'eerie' quality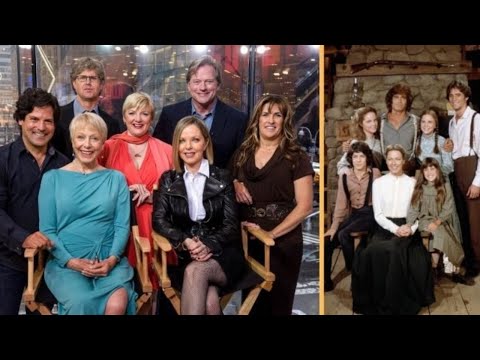 Arngrim says there was something about Anderson that was "eerie." Her co-star was about 9 or 10 years old at the time, but the Nellie Oleson actor says there was something about her that made her seem a lot older. Arngrim jokingly writes that Anderson had "something in her eyes" that made her appear to be around 42 years old. Although their first meeting was a little icy, Arngrim decided to "suspend judgment." She didn't want to be quick to judge Anderson and then find out she was wrong about her.
Melissa Sue Anderson was a 'mystery' to Alison Arngrim
The cast of Little House on the Prairie was like a close-knit family, according to Arngrim. However, she says one cast member she didn't get to know well was Anderson. She says Anderson didn't talk about her personal life and mostly kept her distance. Throughout her tenure, Arngrim says Anderson remained a "mystery."
Arngrim says she had never been to Anderson's home, and she didn't know where her co-star lived. She jokes that she could have "lived in a tree" for all she knew. The only thing Arngrim did know was that Anderson's mother often accompanied her during filming.
Arngrim describes Anderson's mother as "the classic stage mother," who even had car license plates with her daughter's name on it. Other than that, Arngrim didn't know if Anderson had a father in the home or if she had siblings or pets. She says Anderson was very secretive about her personal life and where she came from. Arngrim jokes that for all she knew, Anderson could have been "hatched from an egg."
Alison Arngrim's icy exchange with Melissa Sue Anderson as an adult
Years later, Arngrim saw Anderson at Michael Landon's funeral. She saw that Anderson was holding her new baby, so she decided to go up to her and ask the baby's age. Arngrim says Anderson's reply was curt. According to her, Anderson quickly told her the baby's age (6 months) and ended the conversation. Arngrim says Anderson "never said another word" to her.
RELATED: 'Little House on the Prairie': Alison Arngrim Explains Why She and Melissa Gilbert Never Hurt Each Other During Fight Scenes
Follow Sheiresa Ngo on Twitter.
Source: Read Full Article