New couple alert for everyone feeling nosy about celebrity relationships: Chris Rock and Lake Bell appear to kinda-sorta-maybe be dating. Or, you know, they're just hanging out together a ton as friends. But honestly all signs point to dating, so let's go with that for now!
The pair first sparked romance rumors over the weekend when Page Six obtained photos of them leaving a dinner date at Giorgio Baldi in Santa Monica on Saturday night. Eyewitness told the outlet that Chris and Lake were holding hands as they left the restaurant, but stopped once they noticed photographers. Meanwhile, TMZ snapped pics of them on Sunday grabbing a meal at Coast Restaurant and said they were "flirty and in good spirits." Noted! And this actually isn't their first round of hangouts together. Last month, TMZ also got their hands on footage of Chris and Lake at Busch Stadium in St. Louis for a Cardinals game.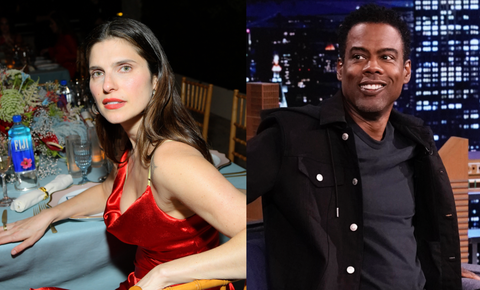 Quick refresher on Chris and Lake's respective relationship histories while we're here. Lake and her ex husband Scott Campbell announced their divorce in November 2020, saying in a statement "With respect and thoughtful guidance, we will continue to be parental comrades in arms and best friends for all of our days." Meanwhile, Chris and ended his relationship with Megalyn Echikunwoke in March 2020 after four years of dating. At the time, a source told Page Six that Chris wasn't "ready to settle down after his painful divorce [in 2016] from his wife of 18 years, Malaak Compton-Rock."
Obviously, Chris and Lake haven't spoken out about their relationship status, but stay tuned!
Source: Read Full Article