In case you missed it, and it was on USA's Suits, so of course you did (sorry 'bout it!), Meghan Markle got a cute shoutout from her former place of employment this week.
Wednesday night's all new episode of Suits marked the return of the show's former co-lead, Patrick J. Adams, who plays a guy who faked being a lawyer but over the course of the show became an actual lawyer (Didn't know that was the premise of the show? Yeah, it's pretty much Psych with lawyers.).
However, Attorney Mike Ross left the series at the end of Season Seven, along with his suddenly WAY more famous onscreen love interest, Rachel Zane.
See, costar Meghan Markle was a bit busy all of a sudden and had to leave the series. While offscreen she was getting married to Prince Harry and becoming an honest to goodness Duchess (eat your heart out, Fergie!), her onscreen persona needed a reason to leave, too.
Meanwhile Patrick was over spending so much time away from his own new spouse, Pretty Little Liars star Troian Bellisario.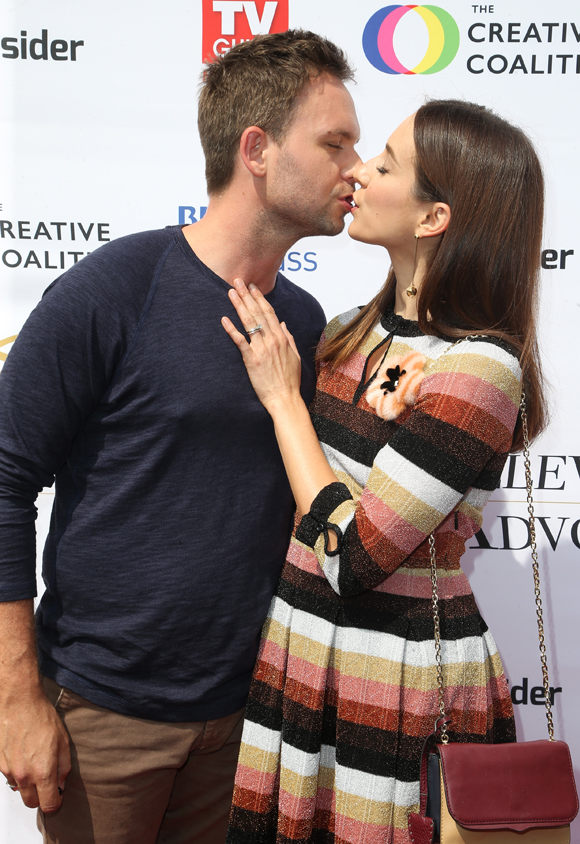 So Mike and Rachel got married and moved away to Seattle to live happily ever after.
With a 75 percent chance of rain.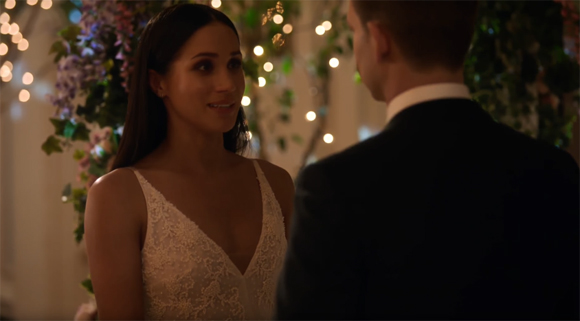 But this week's very special episode marked the return of Mike Ross to Toronto posing as New York City. The plot involved a legal battle AGAINST his former firm (gasp!), but mostly it was a sweet one-off reunion for the audience. (You know, because on TV all trials get finished in one business week.)
But of course, it was all business, so Rachel couldn't make it. LOLz, hey, at least they didn't pull an Aunt Viv with her character, right?
What they did was wink at the audience with a cheeky reference to the former series regular who they probably can't even get on the phone these days.
At one point, someone asks Mike:
"How's Rachel?"
To which he responds:
"Good. In fact, if I told you how good, you probably wouldn't believe me."
Ha! It still is a pretty wild story. TV actress falls in love with charming prince and becomes royalty, faces drama from her scheming new family and her shady previous one…
Hey, that sounds like a really good idea for a USA Network original series!
Too bad the name Royal Pains is already taken…
Related Posts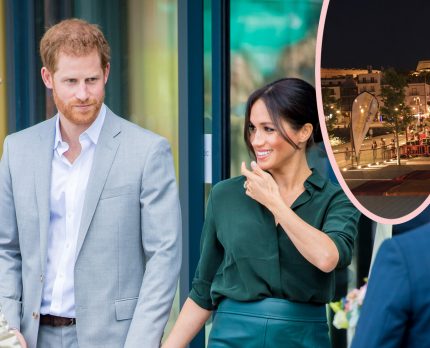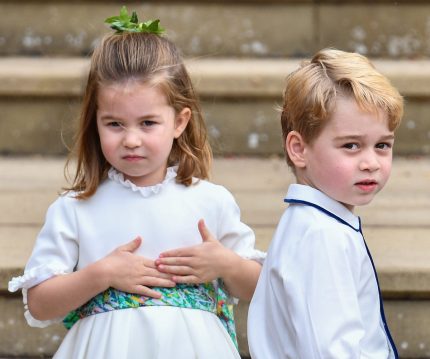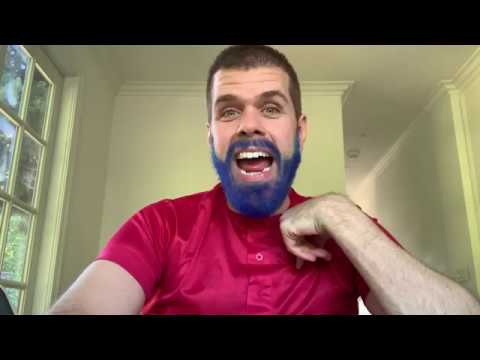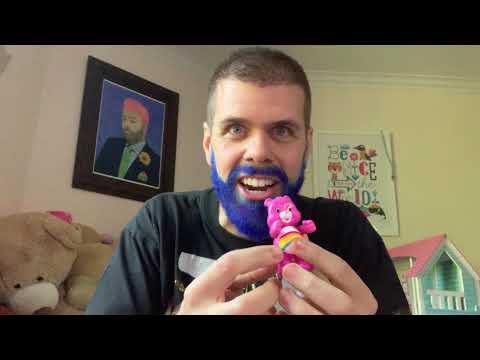 Source: Read Full Article