Mike Tyson is arguably the greatest boxer of all time, depending on who you talk to. With a 50-6 record and 44 wins by knockout, it's hard to disagree with the notion. 
With so many victories under his belt, it's probably hard for Tyson to pick one moment as the best of his career. However, Tyson recently revealed that he does, in fact, have a moment from his career that trumps all else.
Mike Tyson fought his best fight when he was only a teenager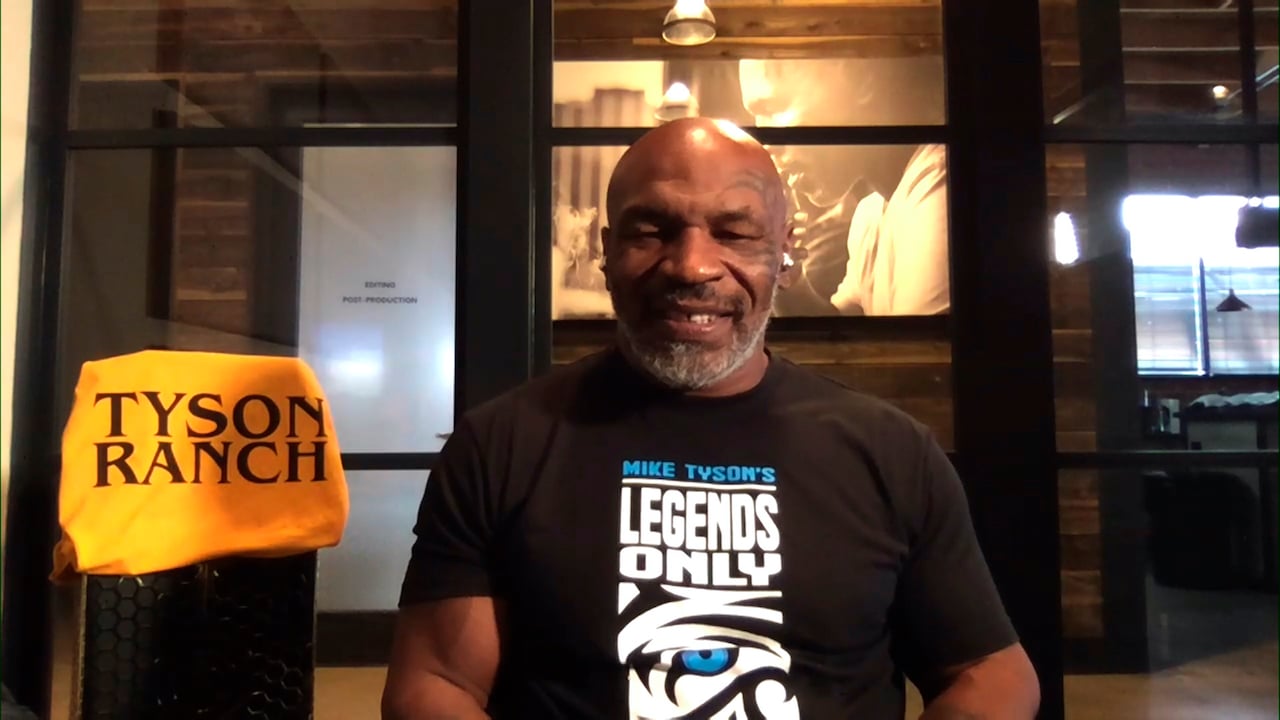 Tyson recalled his most memorable boxing experience during a recent episode of his Hotboxin' podcast.
"When I was 16, I went and fought this man in Boston, Massachusetts," Tyson said. "I was 15, 16, he must've been 28. He beat me, but it was really close."
When asked why that moment stood out to him, Tyson kept the answer simple.
"I thought I just fought my best fight then," Tyson said.
The reaction of the fight's viewers, in particular, meant the most to Tyson.
"Everybody was giving me a standing ovation," Tyson said.
He was impressed by his opponent's intelligence
Tyson revealed later in the interview that he had to lie about his age in order to compete with his older opponent.
"I lied about my age, and everybody, they knew who I was," Tyson said. "Some guy knew I lied, they said, 'You're 15' … I was on stage and I was a young guy, I'd just won the junior national championships twice, everybody thought I was a god."
Tyson was most impressed by the intelligence of his 28-year-old opponent.
"I was only 16, 15 years old, and this guy, I would fight him, that was his last fight, he turned professional, but he was just so intelligent fighting," Tyson said. "He was smart, I never fought a guy … It was just, I said 'Wow.' It was a great fight, everybody was standing ovation, but he won. But I thought I'd won, but I'd just said, 'Wow' that was just my greatest performance. I gave it all I had."
Tyson was so emotional after the bout that he cried the entire ride back home.
"I cried all the way home …" Tyson said. "Rhode Island to New York, I cried all the way home."
Mike Tyson doesn't think losing defines an athlete
Despite having lost several matches in a rather embarrassing fashion, Tyson doesn't feel like his losses define him as a person.
"In life, you have to understand … In sports, everyone's beaten in sports … We're designed to be beaten in sports," Tyson said. "What are we gonna do after that, because that's a small increment of our life? What are we gonna do after that? Are we gonna give up because we're gonna believe this is the best moment of our life and we no longer have it because we don't possess that crown that calls us this champion, a king, or whatever you are? We have to continue to go on improving ourselves as human beings."
Source: Read Full Article