https://www.instagram.com/p/CV3OtiyqA6S/
A post shared by Nicola Coughlan (@nicolacoughlan)
Dear Reader, Nicola Coughlan has become a household name in the U.S. particularly after her turn in Bridgerton. Many of us also know Nicola from Derry Girls, where she has amazing comedic timing (make sure you have the subtitles on). Bridgerton is earning Nicola her accolades and I have been enjoying her well deserved rise. Nicola was one of the actors profiled for the Hollywood Reporter's Rising Young Stars feature. According to Nicola, she was told in her drama school that she would never be able to do period dramas because her face is too modern.
Starring in a 19th century romance and 1990s-set coming-of-age comedy is something she never thought she'd do, because of some puzzling feedback she got in drama school: "I was told, categorically, I would never do period drama," Coughlan recalls. "They told me, 'Your face is too modern.' I have no idea to this day what that means."

The person I am dying to work with … Judi Dench

My pandemic binge-watch was … Euphoria

I'd love to star in a remake of … "Not a remake of [Parks and Recreation], but Leslie Knope: The Early Years. I feel like I could play Leslie Knope in college."

If I had to live in a world from a movie or TV show, I would choose … Romy and Michele's High School Reunion

If a superhero franchise was based on my life, my superpower would be … "Probably Nap Girl. That's just what I'm known as at work. If I have a spare 10 minutes, I'll just fall asleep."

The social cause I am passionate about is … "LGBTQ rights. I play a gay character in Derry Girls and I realized the responsibility of taking that on at a time when, in Northern Ireland, gay marriage still wasn't legal."
[From The Hollywood Reporter via Just Jared]
I thought it was hilarious that Nicola said her superpower would be, "Nap Girl" because that is definitely my superpower. If I do not get a nap daily, I am past cranky. I blame it on my middle aged status. I also think it is so cute how Nicola fangirls over some of her favorite celebrities. I've even seen Nicola become friends with them over Twitter after she tweets at them. I also love Nicola's friendship with Jonathan Van Ness whom she met through Instagram. I am really excited about Nicola's upcoming Apple podcast, Whistling Through the Shamrocks, (there is currently no release date). Rumor has it that Jonathan will make a guest appearance. I am still trying to figure out what her teacher meant about her face being modern. Did that teacher mean that Nicola's face isn't lined with despair? I am so confused. Anyways, Nicola is definitely proving that teacher wrong. For now, I will patiently await both Bridgerton season two and Whistling through the Shamrocks because I know that Nicola will definitely be entertaining.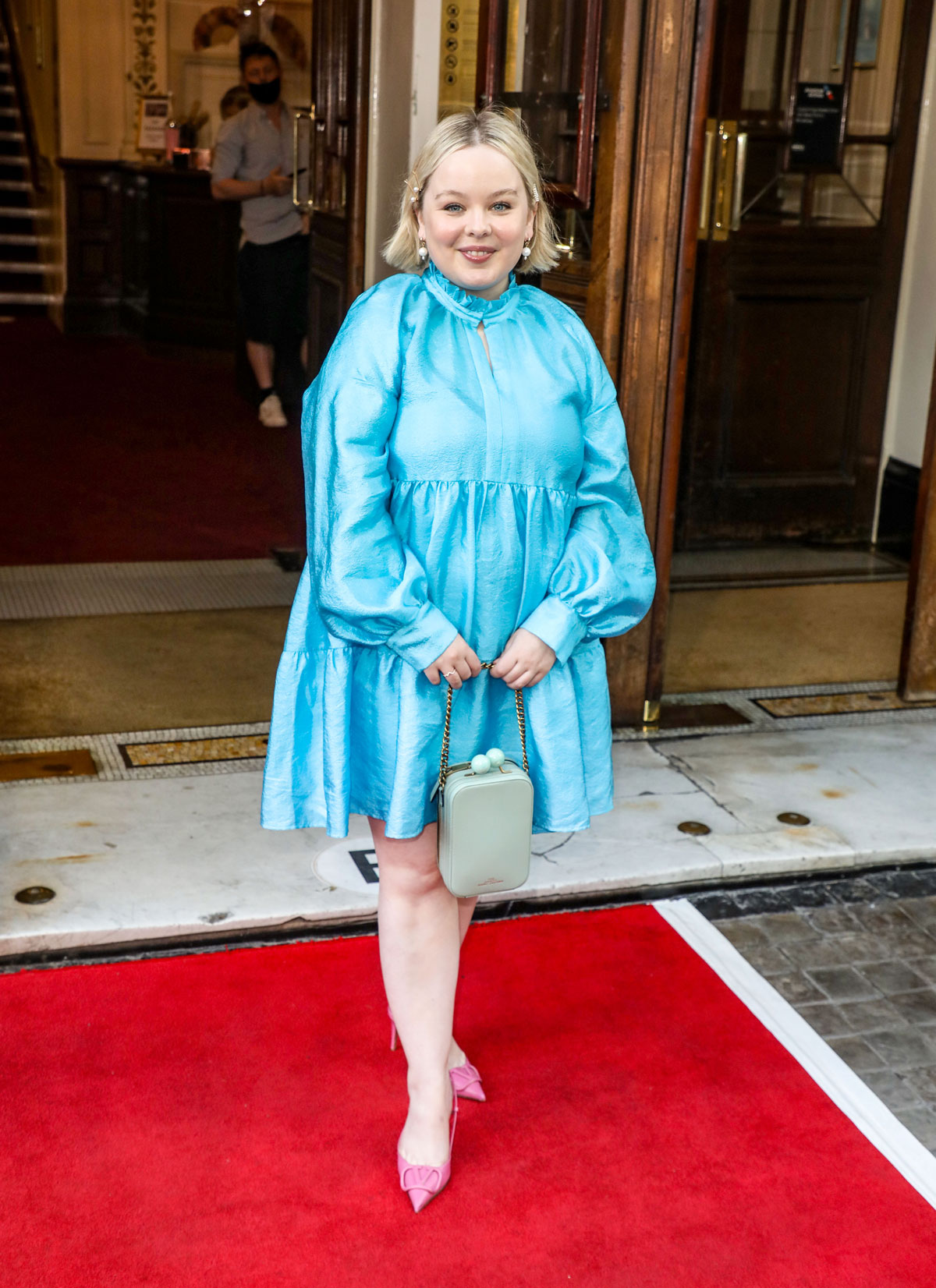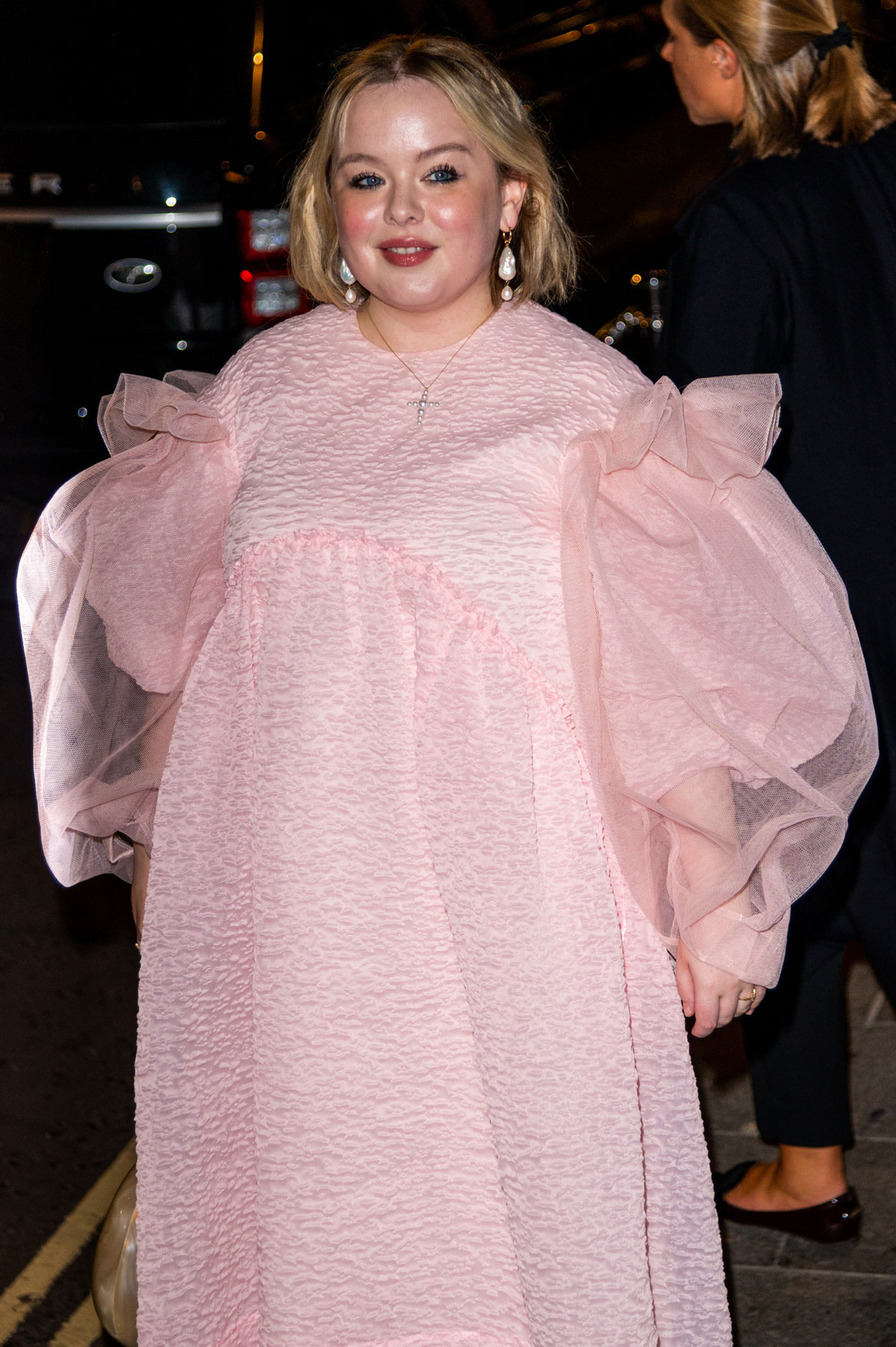 https://www.instagram.com/p/CV8Xh7kKzq5/
A post shared by Nicola Coughlan (@nicolacoughlan)
https://www.instagram.com/p/CUIzjErADN9/
A post shared by Nicola Coughlan (@nicolacoughlan)
Photos credit: Avalon.red and via Instagram
Source: Read Full Article