In an Instagram picture shared by Louis, Meadow Walker and her actor beau are seen gazing into each other's eyes while smiling widely with his arm around the model.
AceShowbiz –Paul Walker's daughter and Louis Thornton-Allan are dating. Going public with their romantic relationship, Meadow Walker and her actor beau made use of their respective Instagram accounts to share sweet pictures of the two.
On Monday night, July 12, the 22-year-old shared on Instagram Story a blue-tinted picture that saw her and her boyfriend's heads touching. She also could be seen lovingly holding his chin in her hand.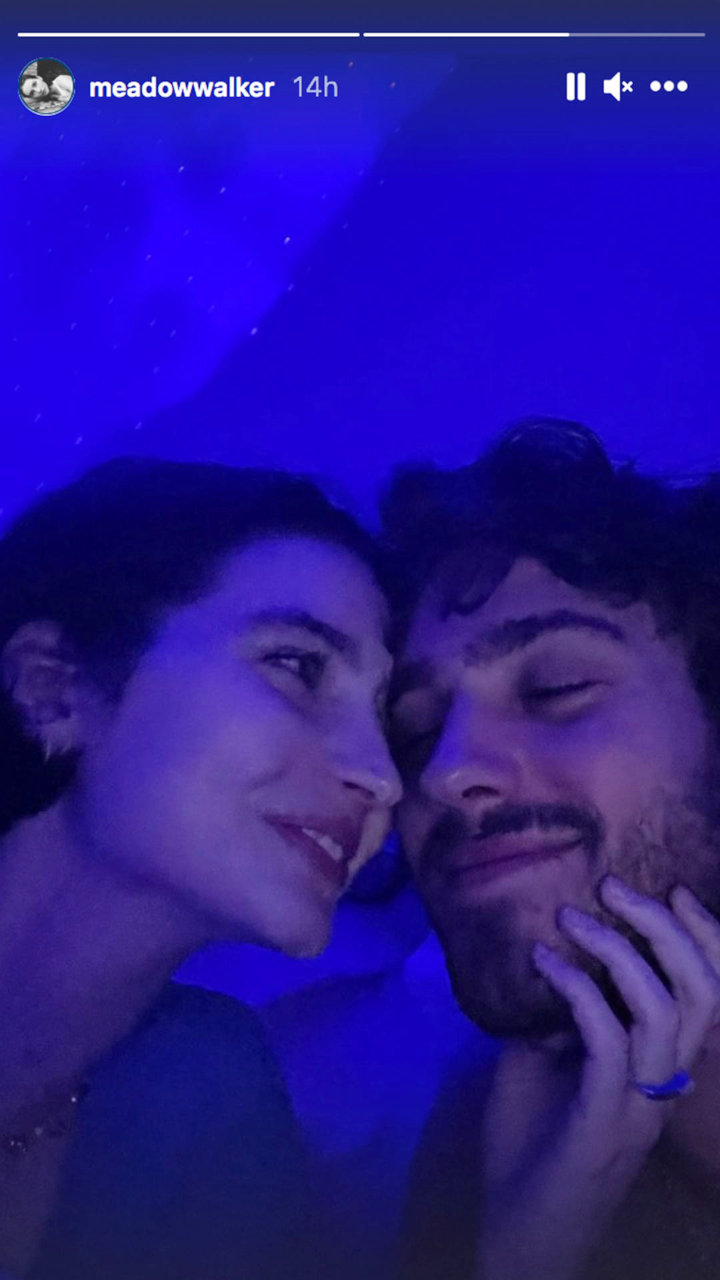 Meadow Walker confirmed her relationship with Louis Thornton-Allan.
Days prior to that, Louis turned to his own Instagram page to post an image of him and Meadow gazing into each other's eyes while smiling widely. He was also seen placing his arm around his model girlfriend. In the accompaniment of the post, he raved, "Best friend [purple heart emoji."
Louis' post has since caught the attention of Meadow, who gushed in the comment section, "My love." Jordana Brewster, who stars as Paul's on-screen love interest Mia in the "Fast and Furious" franchise, also left a comment by sending out three red heart emojis.
The news came just weeks after Meadow stepped out for the premiere of the latest film in the franchise, "F9". For the event, she opted to go with a black gown by Yves Saint Laurent with chic cutouts on the side.
Meadow has reportedly stayed in touch with the franchise stars, especially her godfather Vin Diesel. In June, Vin told Extra that Meadow "takes good care of me." He added, "She's the first person on Father's Day to wish me Happy Father's Day."
"To see her with my children is one of the most beautiful things. There are moments when I see her playing with [his 6-year-old daughter] Pauline and it hits me so deep 'cause I can only imagine what my brother sees when he sees that," the actor went on. "I feel very protective. It goes beyond the movie."
Source: Read Full Article