Welp, looks like HBO is (*extreme Bernie Sanders voice*) once again asking us to watch Sex and the City. As you've likely noticed due to the internet having no chill whatsoever, this show is making its triumphant return for a new chapter called And Just Like That, and HBO forked over *truly* alarming amounts of money to get the cast to agree to the project. You know, the cast…minus Samantha due to Kim Cattrall being all: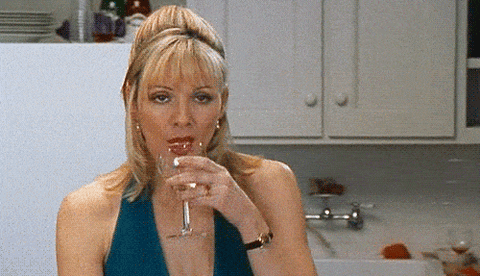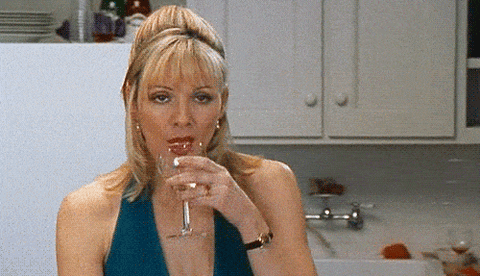 So yeah, if you're curious what Sarah Jessica Parker's net worth is looking like right about now, the answer is enormous. Here's a breakdown if you, too, couldn't help but wonder what's lurking in her bank account.
She's Getting $1 Million per Episode for the New Season
According to Variety, SJP will earn over $1 million per episode of AJLT (trying to make a new acronym happen, just go with it, pls) for the 10-episode season—meaning she's making a total of $10 million. (FYI, this is a major increase from what SJP got paid for her other HBO show Divorce—a "measly" $275,000 per episode.)
The 'SATC' Movies Were Lucrative Despite…Their Quality
Yes, even the second one, shudder. Celebrity Net Worth reports that Sarah Jessica Parker got $15 million for the first Sex and the City film, and managed to get herself $20 million for the widely panned and unspeakably bad movie known as Sex and the City 2.
In case you're in the mood to punish yourself, here's the trailer!
She Took Home ~$200 Million for SATC Seasons 1-6
Sex and the City was on air for six seasons, and Sarah Jessica Parker made…a lot. Celebrity Net Worth reports that she earned about $50 million for the first three seasons (cool-cool-cool normal), and then became a producer in time for season 4, when she started making $3.2 million per episode. This means that over the course of the 46 episodes in Seasons 4-6, she took home $147 million.
In other news, this is me RN: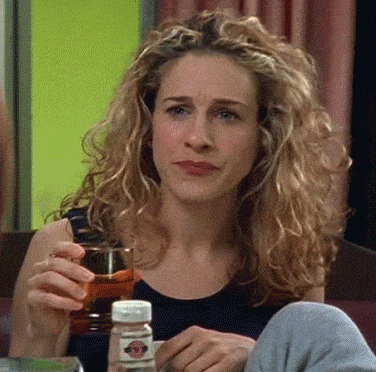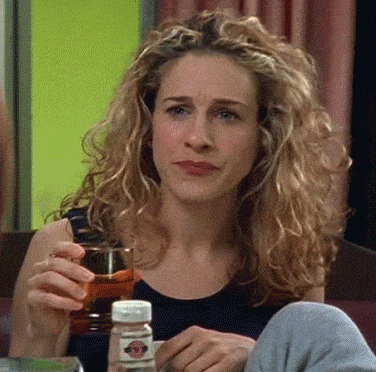 Her Property Is Worth *Checks Notes* Also Millions
SJP and her husband Matthew Broderick own two townhouses next to one another in NYC, which they converted into one massive mansion. Because sure, why not! One townhouse simply isn't enough! Anyway, the couple invested $34.5 million in the property, but it's presumably worth a lot more now. And on top of that, they've also been successful at flipping real estate, taking a mansion they got for about $3 million in 2000 and selling it for $15 million just last week. Here's a look inside their home courtesy of Vogue's 73 Questions.
Her Perfumes and Collabs Also Earn a Ton
According to Forbes, SJP earned $15 million in 2012—not just from SATC re-runs, but also from perfume sales and Garnier endorsements. In fact, perfumes are a huge money-maker for her in general, earning $18 million in 2010 alone. So yeah, SJP's personal brand is worth a lot.
So, What's Her Total Net Worth?
$150 million, according to Celebrity Net Worth! And psst: if that seems low, it's probably because 1) SJP has to pay this thing called taxes, and 2) being a rich celebrity, ironically, doesn't come cheap. All those townhouses don't buy themselves, ya know?!
Source: Read Full Article