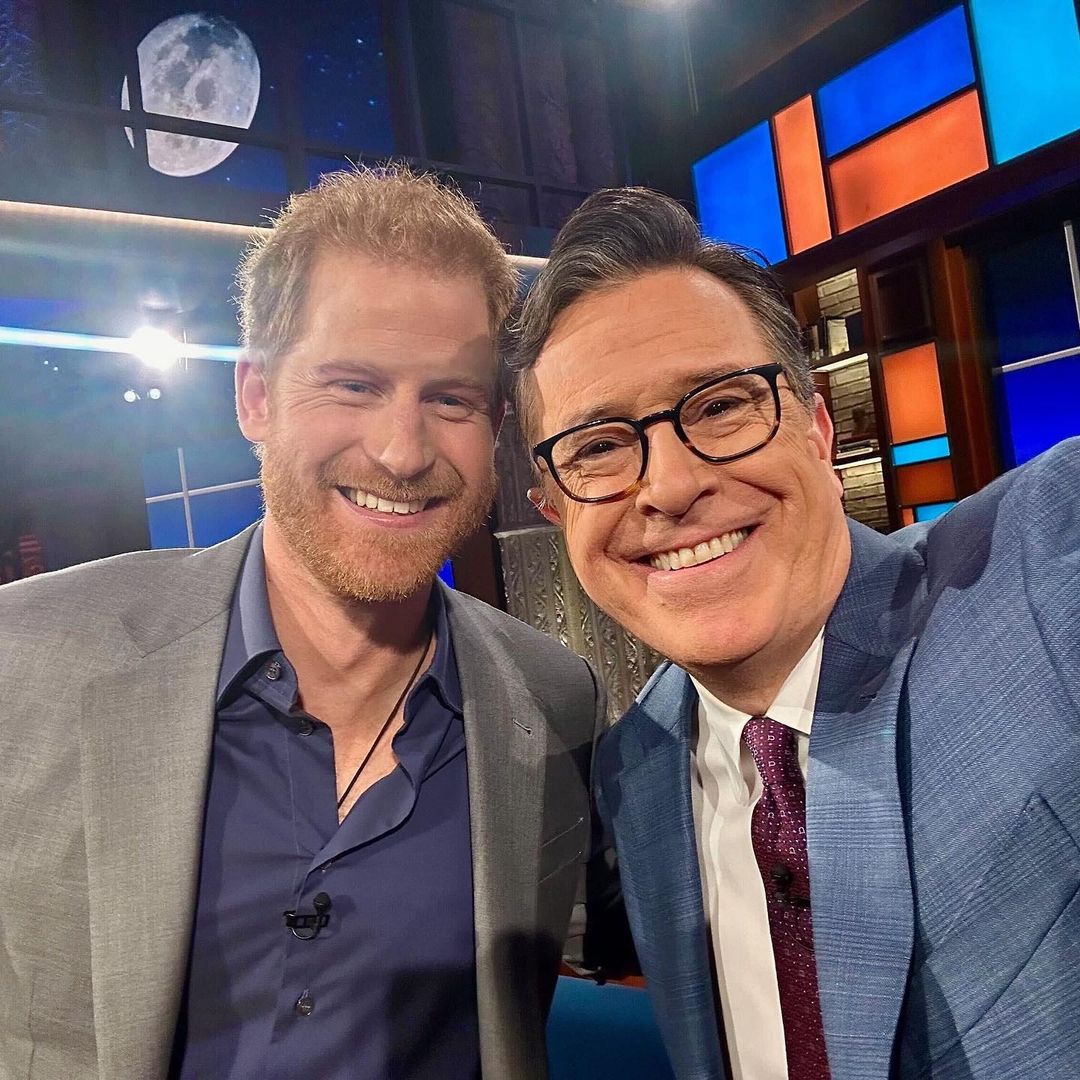 One of my favorite parts of Prince Harry's appearance on The Late Show with Stephen Colbert is the warm reaction from the audience. You could hear the audience scream in excitement when Colbert announced his name. When he came out, the audience began chanting "Harry! Harry!" Talk about a warm reception in America! Americans clearly see Haz as our prince now. You could tell that Harry was nervous, especially at the start of the interview, but Colbert poured him a drink (tequila) and Harry began to warm up pretty quickly.
This is actually Harry's first interview since Spare was leaked by the Guardian and then by the British media, who got their hands on the Spanish-language copy. This is his first interview since the British media, hellbent on smearing him and degrading his life's work with veterans' issues, claimed he "bragged" about the number of kills he had during two tours in Afghanistan. As Harry explains in this interview:
"The last few days have been hurtful and challenging, and not being able to do anything about those leaks which you referred to…Without doubt, the most dangerous lie that they have told is that I somehow boasted about the number of people that I killed in Afghanistan….I would say that if I heard anybody else or heard anyone boasting about that kind of thing, I would be angry. But it's a lie and hopefully now that the book is out, people will be able to see the context. It's really troubling and very disturbing that they can get away with it because they had the context. It wasn't like here's just one line. They had the whole section. They ripped it away and just said, here it is, he's boasting on this … and that's dangerous. And my words are not dangerous but the spin of my words are very dangerous."

Colbert asked: "Dangerous because it makes you an increased target – those around you that you love?" Harry agreed and said: "That is a choice they've made."

The duke explained that his motive, having spent nearly two decades working with veterans all around the world, was to be honest and share experiences without shame. "I made a choice to share this in my book because, to the vets here and to the civilians here, which may feel like this is slightly a weird conversation to have… but I made a choice to share it because I spent nearly two decades working with veterans all around the world, I think the most important thing is to be honest and give space to others to be able to share their experiences without any shame. My whole goal, my attempt with sharing that that detail is to reduce the number of suicides."
[From my transcript & The Guardian]
That was really important and moving. He's right – the British media was trying to degrade him and delegitimize his work with veterans and the Invictus Games. They happily put him in an even more dangerous position, all to make him look bad.
Harry also talks about other things in the interview – the fascination of the Windsors, his mother, the royal todger, and how he watches The Crown. Colbert asks him if he watches The Crown and fact-checks it and Harry is like "yeah, kind of." Harry transitions to saying that's why he wrote Spare, that he could contribute to the historical record in his own voice.
Harry: "They always knew my wife was going to leave because of the way they were abusing her, but I think the most embarrassing thing is that I decided to leave with her." Colbert asks Harry if he thinks the intent was to get Meghan to leave or "to break her spirit so she would be easier to control." Harry thinks about it and suggests this is like group-therapy. Then Harry says "I think both. I've never seen the level of abuse and harassment." You know what? It sounds like Colbert would like to interview Meghan. I would like to see that too!
Bonus clip – Harry did a little skit with Tom Hanks. This is adorable.
— The Late Show (@colbertlateshow) January 11, 2023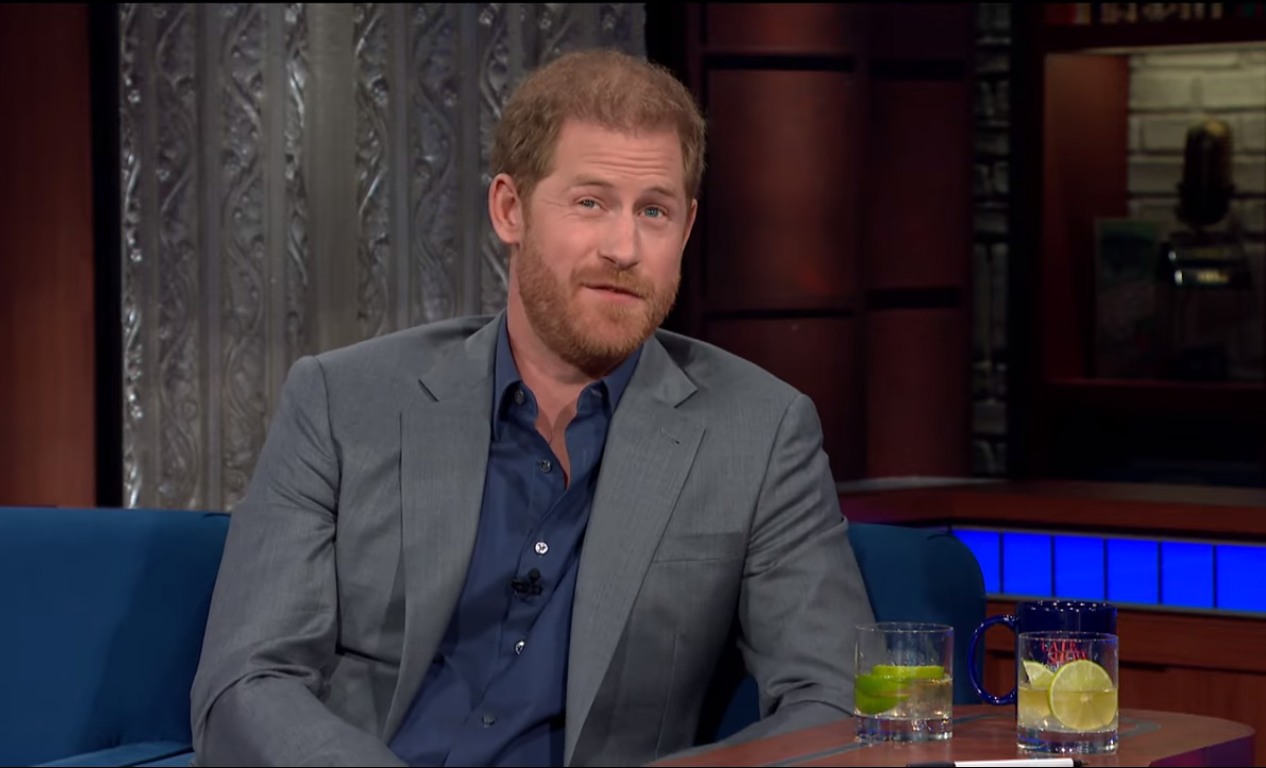 Screencap from CBS, Instagram photo courtesy of Colbert.
Source: Read Full Article