Comedian Randy Rainbow's latest masterpiece, the Ron DeSantis "Gay" video, may be one of the more personal political parodies for the YouTube comedic sensation.
Rainbow – yes, that is his real name – grew up in South Florida long before DeSantis became governor. He recalled being a happy child, able to embrace his true self in school, and feeling free to "say gay" at the time.
DeSantis's new legislation, the controversial "Parental Rights in Education" bill, essentially tries to erase remarks about sexual orientation, gender, and gender identity in schools.
Critics of the bill have dubbed it "Don't Say Gay," which is being widely dragged, especially on comedy circuits. And Rainbow's take, while funny, has a message.
Randy Rainbow recalled growing up gay in (now) Ron DeSantis's Florida
Rainbow recalled his childhood during his 2018 tour, which stopped in South Florida. "I was so bored," he told the Sun-Sentinel about growing up in Florida.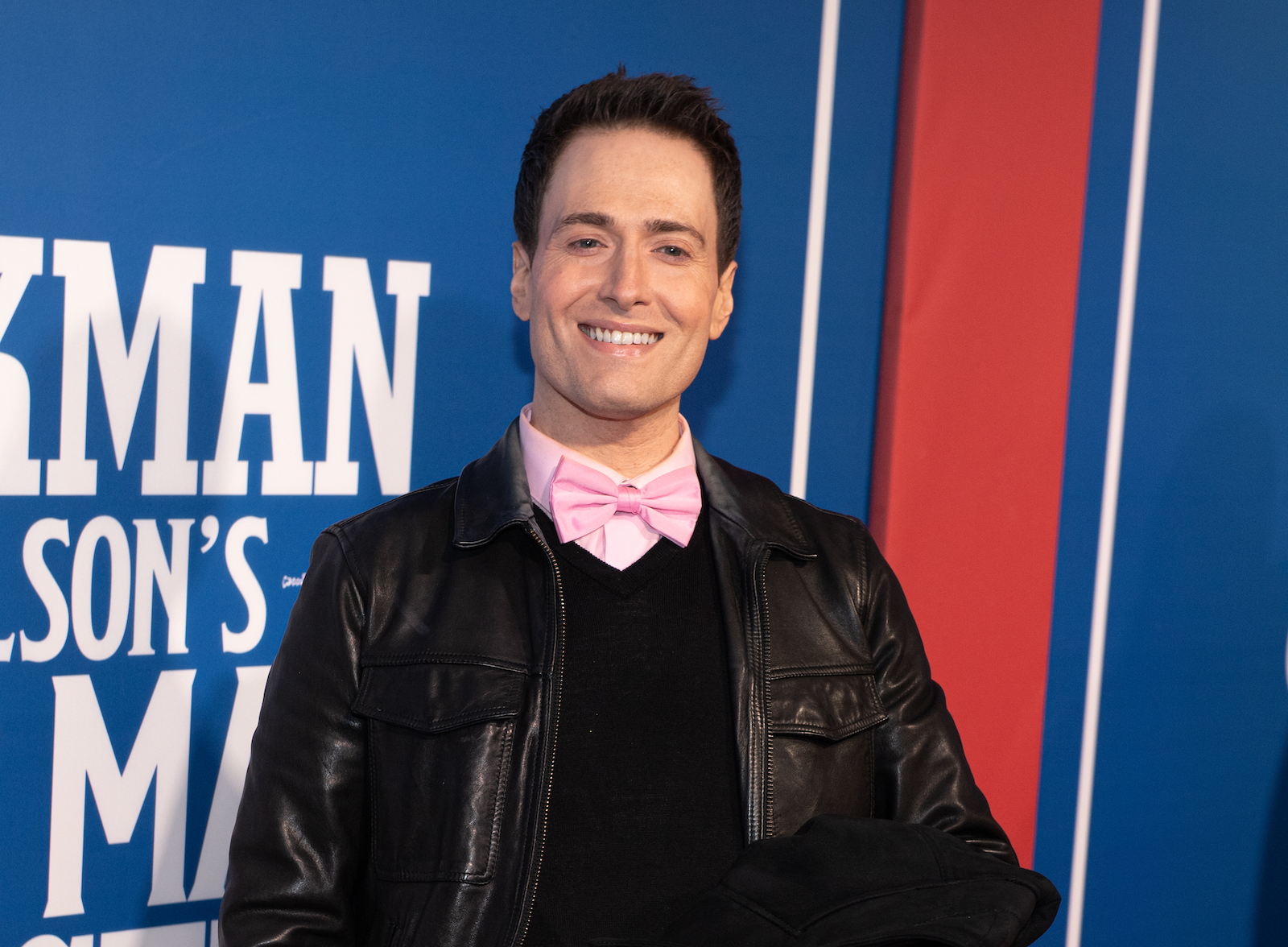 "I was this little gay theater kid. Honestly, that's true," he added. "That's not a dig at South Florida. That probably would have been true wherever I lived. Before I got involved in drama club, I was so bored. I didn't play sports. But it all started being put together in Florida."
Rainbow recalled how he'd create videos during childhood. "I would lock myself in my room with the little camcorder they got me, and I would make videos with my dolls," he said.
He started his career in Florida
"My music-theater roots are in South Florida — Hollywood Playhouse with [actor] Josh Gad," he said. Gad is also from Rainbow's hometown of Hollywood, Florida.
"His family is coming to my show at the Parker Playhouse," Rainbow said about his 2018 Souther Florida performance. "My formal training was in South Florida. Those shows we did in theater in high school were hugely formative. I have really, really fond memories of that time and things I learned are things that I still utilize today when I make these videos."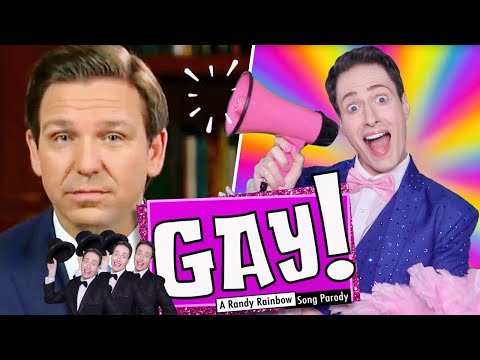 Rainbow has also come a long way from Florida. "I finally have a fancy agent now, so they are sending me out for acting work and Broadway calls," he remarked. "Certainly, that's a huge goal of mine. I would love to be on a sitcom or on Broadway. We're talking about fleshing out this live show into a more character-driven spectacle — have a run in New York or on Broadway. I'm also working on developing what I'm doing … into a television show, which I've already started to pitch around a little bit, maybe on Hulu or Netflix. Oh, and I'm starting to work on a book. It's an exciting time, so I want to take advantage of every possibility."
Randy Rainbow is going to say 'Gay' to Ron DeSantis
Rainbow, who was free to explore who he was – albeit being a little bored in Florida – artfully dragged DeSantis in his "Gay" video. Set to the song "Shy" by Mary Rodgers from Once Upon a Mattress, Rainbow repeatedly declares his "gayness."
He sings, "All your thinly veiled hate is a dangerous trend! It's such a vile cliché. But you'd rather talk straight. And I hate to offend … so I'll try not to say that I'm as gay as an Easter bouquet!"
Source: Read Full Article