Twitter seems to be a minefield for some people. They just can't help but get into trouble by expressing their opinions on the platform. Like several other celebrities with unpopular opinions, that's what happened to Roseanne Barr- and she lost everything over it.
But now, she appears to be making a comeback. Should Barr be able to work after everyone she upset? Here's the information we know, so that you can decide for yourself.
Roseanne Barr announces comeback tour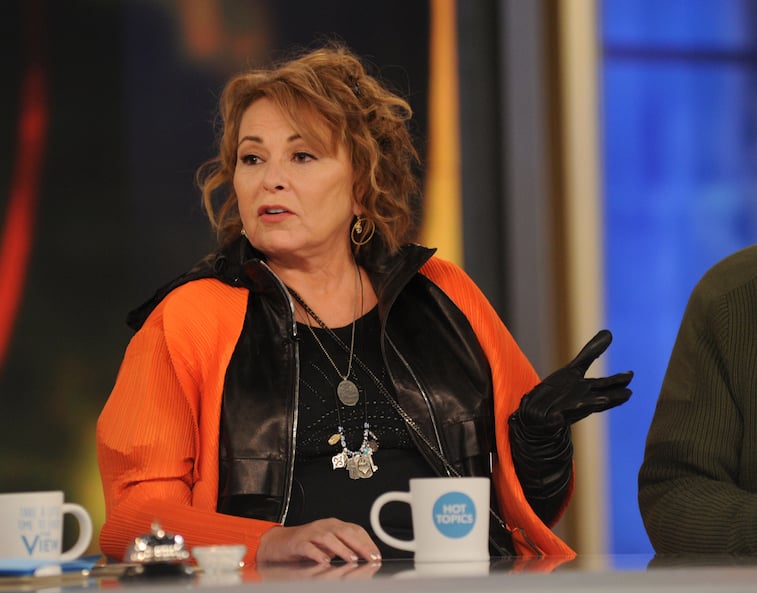 Barr announced on Twitter and Instagram her return to comedy, with the news that she and fellow comedian, Andrew Dice Clay, will be kicking off a stand-up tour starting September 19.
The comedy tour, titled Mr. & Mrs. America, will be a joint show featuring both comedians. The tour poster shows off their patriotism by using the colors red, white, and blue, and features American flag and the statue of liberty symbolism.
Based on this, and Barr's recent Twitter scandal, it's assumed a major theme throughout the show will be free speech.
Her comedy partner, Clay, seems to support Barr despite the comments that upset so many just last year. When asked about the scandal, Clay told Fox news that Americans need to "lighten up and not worry about the words comedians use." He continued, "She's a comic because she's wacky. I've known her since we were kids. When people ask about what she said, I say, 'She's a comic.' We gotta stop policing comedians. This is America."
Roseanne Barr's Twitter scandal
The tour kicks off in Long Island, New York. But many aren't happy that Barr intends to return to work. Last year, she upset a lot of people, and had the reboot of her classic sitcom, Roseanne, canceled. ABC continued the show by changing the title to The Conners, and killing off Barr's character in the first episode.
The tweet that angered so many people? Barr compared former White House aide for Barack Obama, a black woman, Valerie Jarrett, to The Planet of the Apes. In response to another comment about Jarrett, Barr tweeted, "Muslim brotherhood & plant of the apes had a baby= vj."
Barr later apologized for the tweet and blamed her use of the medication Ambien for her behavior. She told fans, "I'm not a racist, just an idiot who made a bad joke."
Barr also claimed she didn't know that Jarrett was black until after her tweet had been written, and that the tweet wasn't in reference to Jarrett's skin color. But many didn't believe Barr.
Should Roseanne Barr be forgiven?
Now that Barr is organizing her first comeback since the scandal, the big question on everyone's minds, is whether she deserves to work after her behavior. Some believe that the industry should blacklist Barr, and make it impossible for her to have a public platform, if that's the way she is going to use it. But is this realistic?
As long as there are people willing to buy tickets to see Barr perform, there will be people willing to sponsor the event. After all, if people are buying tickets, there is money to be made. So, why would anyone want to buy tickets?
Clay made a great point when he commented on the policing of comedy in America. And there are a lot of people who seem to agree with this idea. Without taking risks, comedy just isn't funny. In fact, a major tenant of jokes, is being able to point out something that everyone is thinking, but no one wants to say aloud.
A lot of people think the tendency towards Americans being offended at everything is ruining comedy.
Barr has never been a comedian to step lightly around people's feelings. She's made an entire career out of telling it exactly how she see it. Her character on the show Roseanne was a loud, outspoken woman, who wasn't afraid to offend people. That used to be what people loved about Barr. Many fans still do.
Should people deserve a second chance when they make a mistake? Barr did apologize. The idea that someone should lose their entire ability to earn a living, because of one mistake doesn't make sense. As long as people are willing to pay to see Barr, she'll be able to perform.
On the other hand, those that were offended by Barr's comments have every right to say so. Stand up and say what isn't right. That's what's great about America, and about free speech. We all have the right to our opinion- even Barr. The Mr. & Mrs. America tour seems to enforce this idea, and that's what's going to make it a successful tour.
Source: Read Full Article