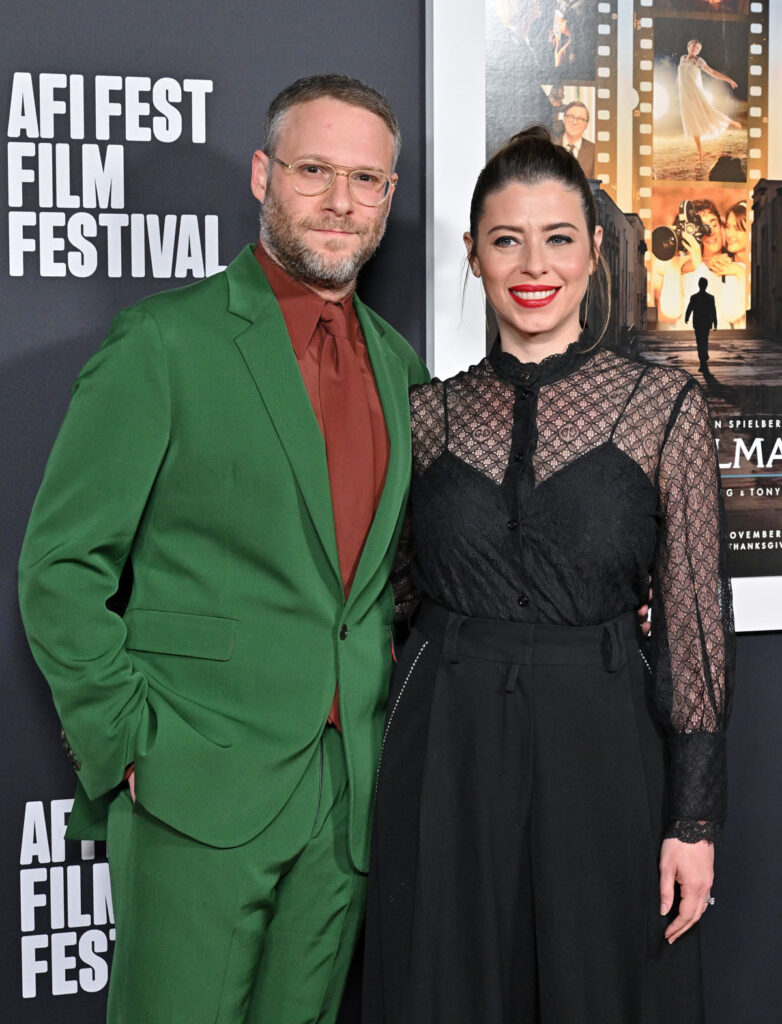 I've been sleeping on Seth Rogen's cannabis business. I knew he was into pottery and sent a few items out to his friends, but I blinked and now he has an entire home goods line. The company is called Houseplant and it's essentially a weed lifestyle brand. Their marketing is really sleek, too. I love it. Seth and co. favor the mid-century retro look for their products and advertising. I wish I smoked weed, almost everything he sells would match my décor. Houseplant's headquarters is a cute little bungalow in LA. The house itself is not mid-century, but the interior is styled as such. Seth and Houseplant have partnered with Airbnb for guests to hang out with him in a proper LA mid-century manse, decorated by Houseplant. While speaking to People about how Houseplant came to be, Seth said he owes to his wife Lauren Miller Rogen. She was the one who encouraged him to pursue pottery and "held my hand throughout the process" of building his brand.
Seth Rogen has found his ultimate muse and partner in wife Lauren Miller Rogen.

The Golden Globe nominee, 40, tells PEOPLE that his cannabis home goods brand Houseplant might not exist "if she hadn't encouraged me" as he prepares to treat guests to an overnight stay and pottery session with an Airbnb collaboration inspired by the venture.

"She had done ceramics, and she just thought I would like it," Seth recalls. "And she kind of implored me to go take lessons with her."

Seth and Lauren, 41, ended up embracing the hobby as a couple, and Seth notes that "the first things I started making" were an ashtray design that he ultimately started manufacturing through the brand.

"So really, Lauren knew that I would enjoy that and knew that it would speak to my taste and sensibilities," adds Seth. "And definitely, we would not have made these ashtrays if she hadn't encouraged me to start doing pottery and, in general, held my hand throughout the process."
[From People]
Behind every man, right? No, seriously though, this is delightful. Seth and Lauren, who is a writer and actor in her own right, have always been a very strong unit. His crusade against Alzheimers was a result of watching Lauren's parents suffer from it. They take turns supporting each other's acting careers. As far as I know, they've never had any drama around them as a couple. They are just lovely, supportive people. So it doesn't surprise me that Lauren is the backbone behind Houseplant. She obviously knew Seth would take to ceramics and gave him the push he needed and holy cow, look what it's led to!
As mentioned, you can go hang out with Seth in this amazing Airbnb if you want. Ironically you cannot smoke in the house, but it has an expansive yard. Houseplant's next endeavor is THC infused, flavored sparkling waters, maybe they'll have some samples. If not, you can still listen to Houseplant records designed to match each of their cannabis strains. And several pieces from the line to enjoy. Maybe Lauren will be there? What would be truly awesome, besides just hanging out with Seth and Lauren, is if they gave a pottery class during the visit.
OMG – Pot(tery) – I just got it.
https://www.instagram.com/p/CoFqBfBL0D4/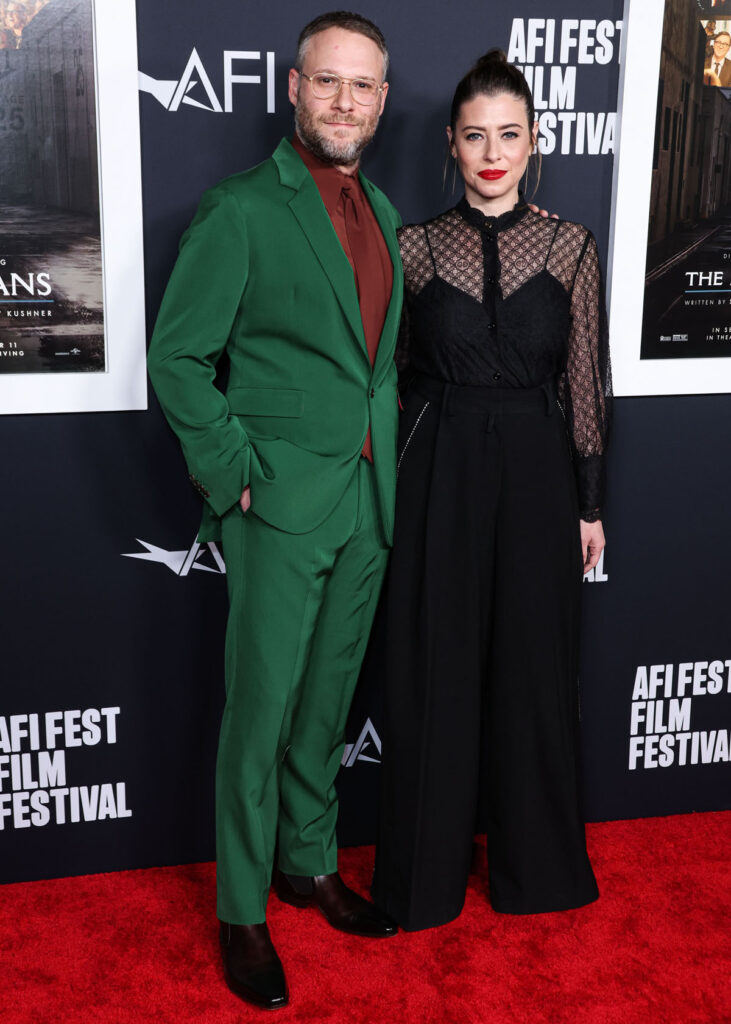 Photo credit: Xavier Collin/Image Press Agency/Avalon and Instagram
Source: Read Full Article