Taylor Swift is singing You Need To Calm Down, but after watching her star-studded music video which dropped on Monday, that's really impossible!
What is "calm"?!?! We don't even know anymore!
As we already reported, the singer enlisted a slew of celebs to make her single come to life, including Ellen DeGeneres, Ryan Reynolds, Bobby Berk, Billy Porter, Ciara, RuPaul, Jesse Tyler Ferguson, Justin Mikita, Adam Lambert, Todrick Hall, Hayley Kiyoko, Adam Rippon, Chester Lockhart, Dexter Mayfield, Hannah Hart, Antoni Porowski, Jonathan Van Ness, Karamo Brown, Laverne Cox, Tan France, and Katy f**king Perry, y'all!
That's just to name a few!
With the singer's album Lover set to release on August 23, fans expected there would be easter eggs, hidden meanings, and more, a la her ME! music video featuring Panic! At The Disco's Brendon Urie… and she did not disappoint!
In her June 13 Instagram Live, Tay teased her Swifties, saying of the new clip:
"The video doesn't come out for another couple days because I wanted you to hear the song first and then see the video because the video, it is very worth the wait. There's a lot going on in the video and so I wanted that to be a separate discovery."
So ch-ch-check it all out (below)!
Contents
No More BEEF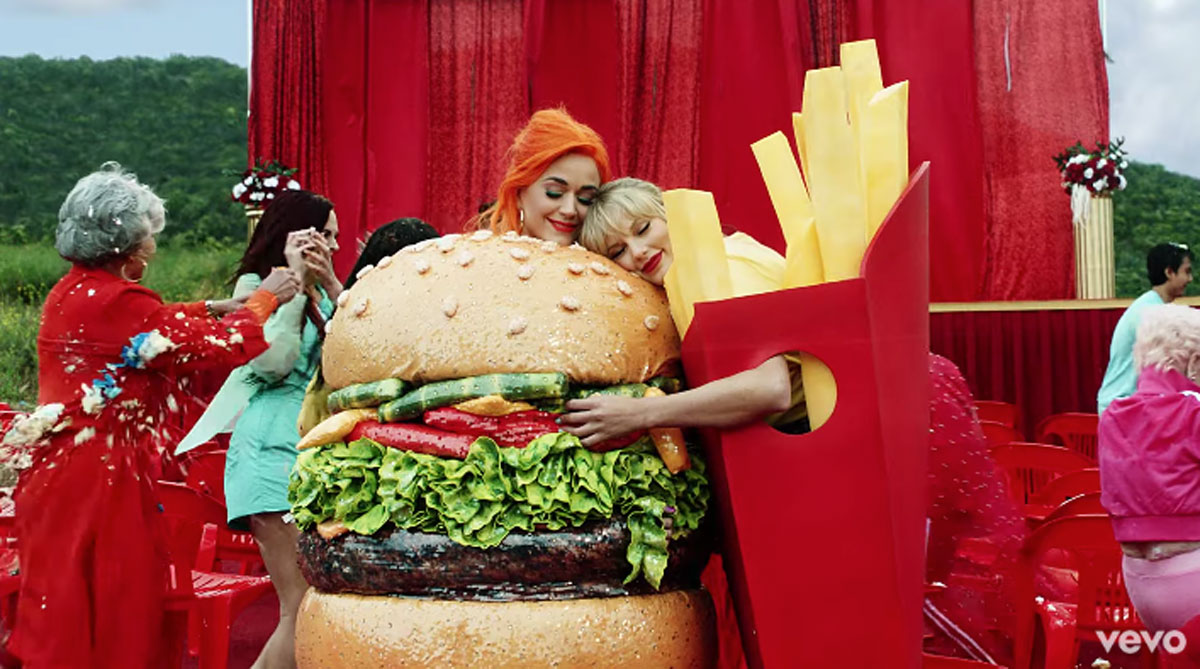 Unless you're Katy dressed as a hamburger, that is!
The Never Really Over songstress actually teased this moment when she donned the same exact outfit during the Met Gala this past May!
Who knew we'd see the look come back with Taylor as the French fries??
But we're getting ahead of ourselves… let's start back at the beginning.
Lucky #13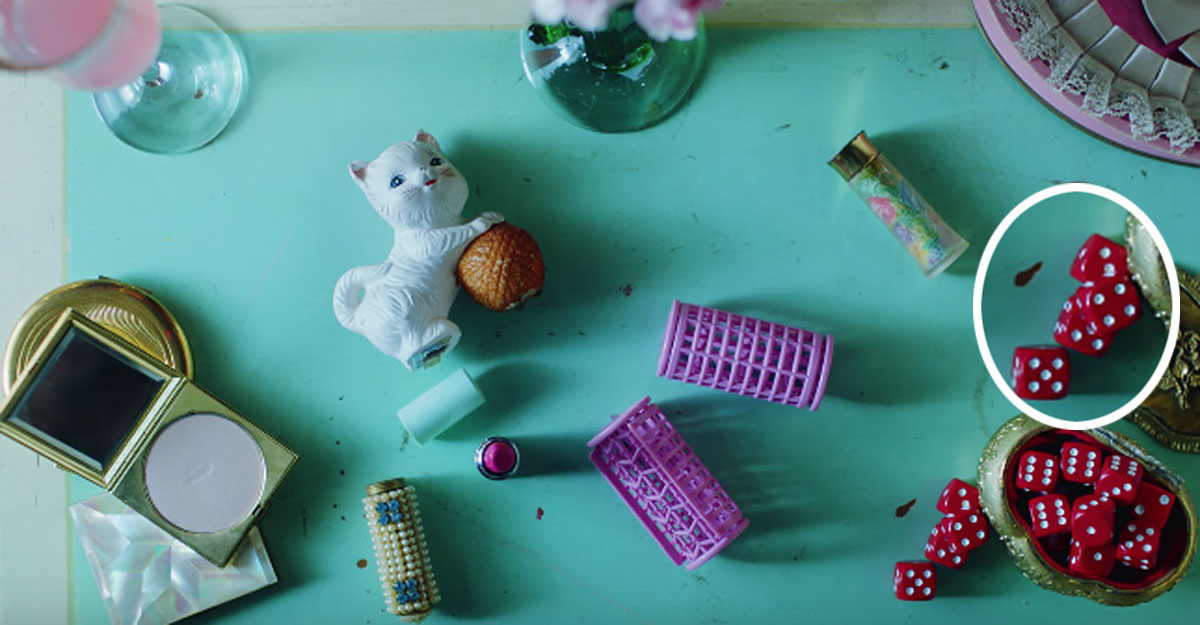 No Taylor video would be complete without a reference to her lucky number thirteen! In one of the opening scenes, the songstress hid the number with a few red dice!
A Shoutout To Cher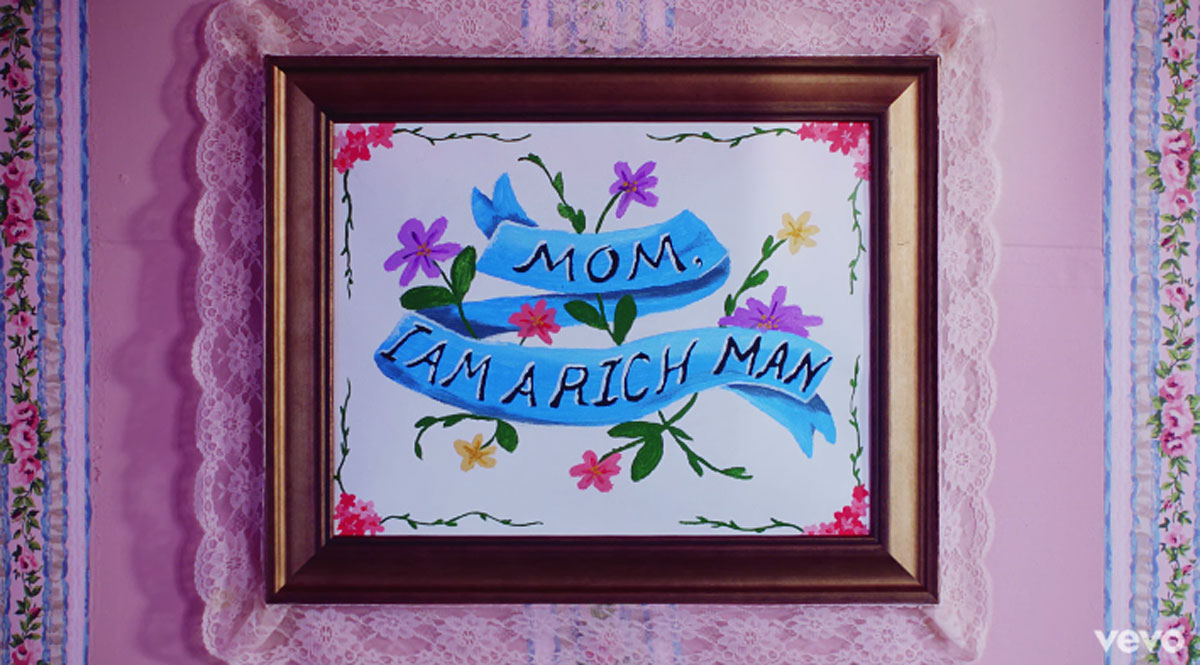 Also displayed in the beginning of the You Need To Calm Down music video is the quote "Mom, I Am A Rich Man," which is famously attributed to Cher!
Can we expect a feature from the iconic songstress on an upcoming track??
Benjamin Button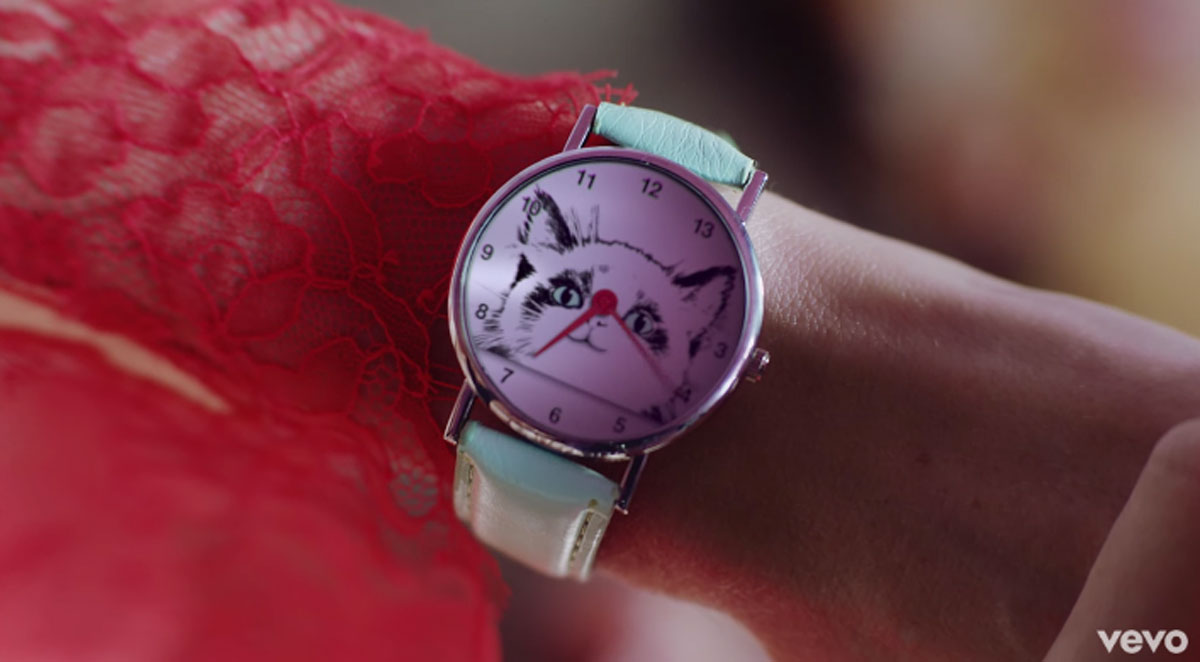 Swift's adorable kitten Benjamin Button made it into his second video off her upcoming album! After making his debut in ME!, the sweet feline's face is the background to his momma's watch. Peep the 13 as well!
It only makes sense he'd be the keeper of time as the plot of The Curious Case of Benjamin Button, the movie which inspired the cat's name, sees Benjamin aging in reverse.
Burning UP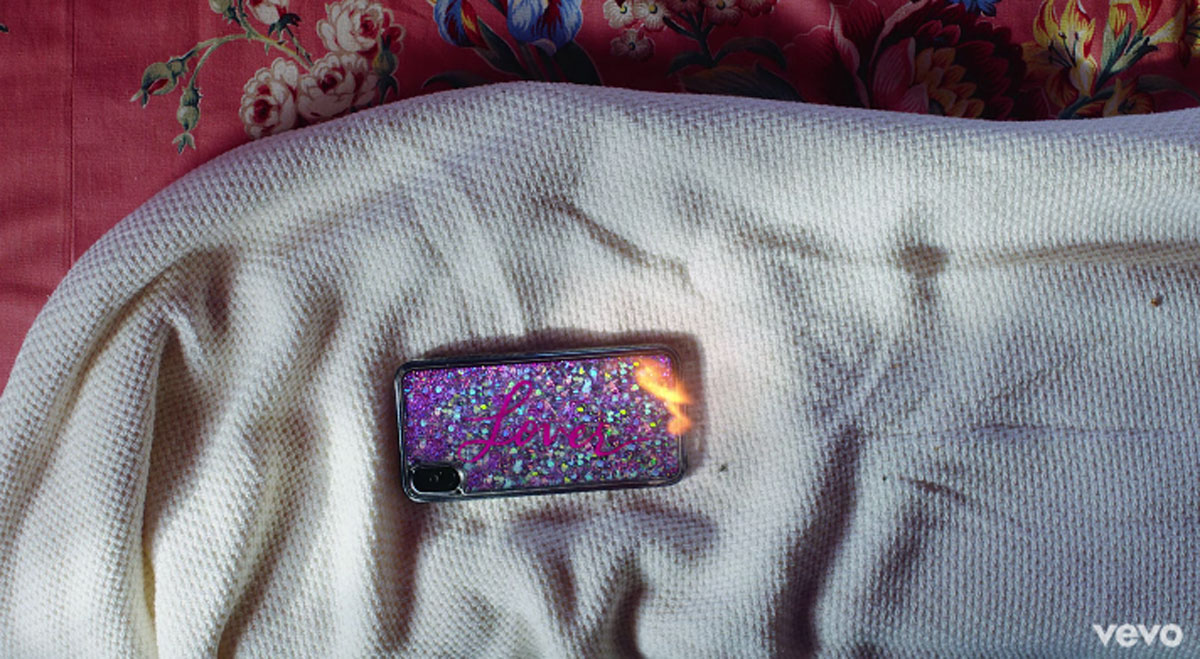 At one point, Swift throws her phone onto her bed, where fans can see the case reads Lover, the name of her album.
But even more interesting is her cell igniting before her whole trailer home is up in flames!
Is Tay saying this latest project is on fire? Or is she making a statement about technology??
That one's going to take some more thought…
Snakes & Stones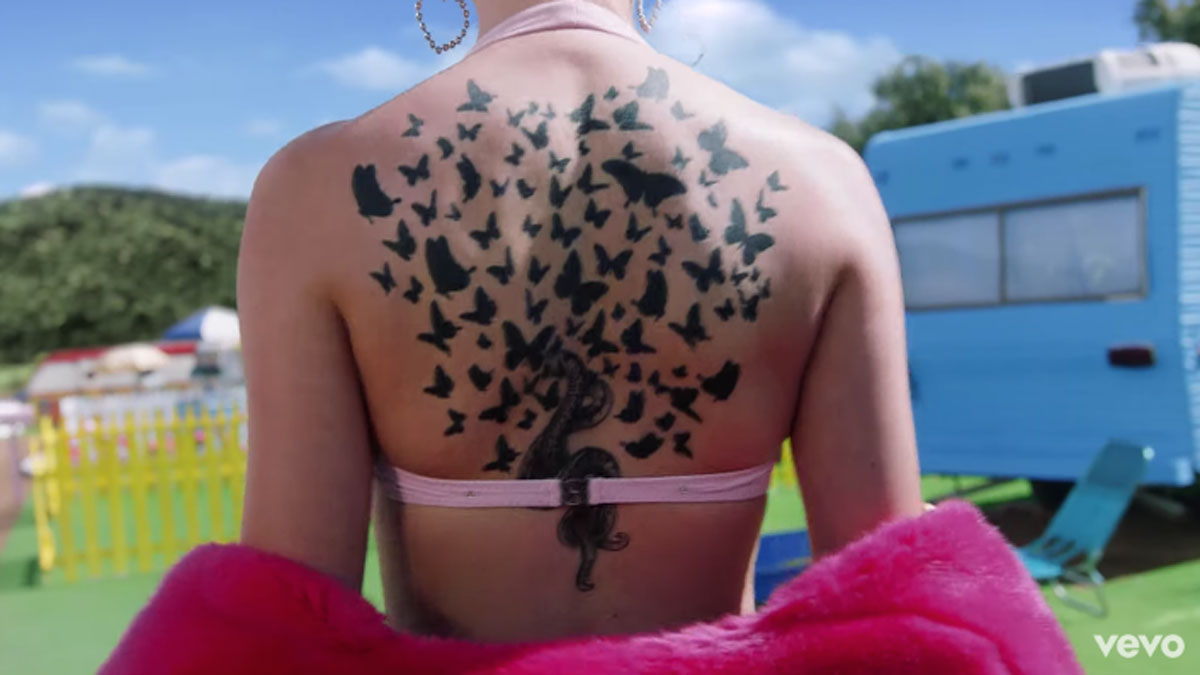 Just like in ME!, the 29-year-old references her Reputation era with a snake tattoo on her back, but leaves it surrounded with a cluster of butterflies.
We're guessing this is the new symbol of the new Taylor!
Dolly Parton Coming To Slay?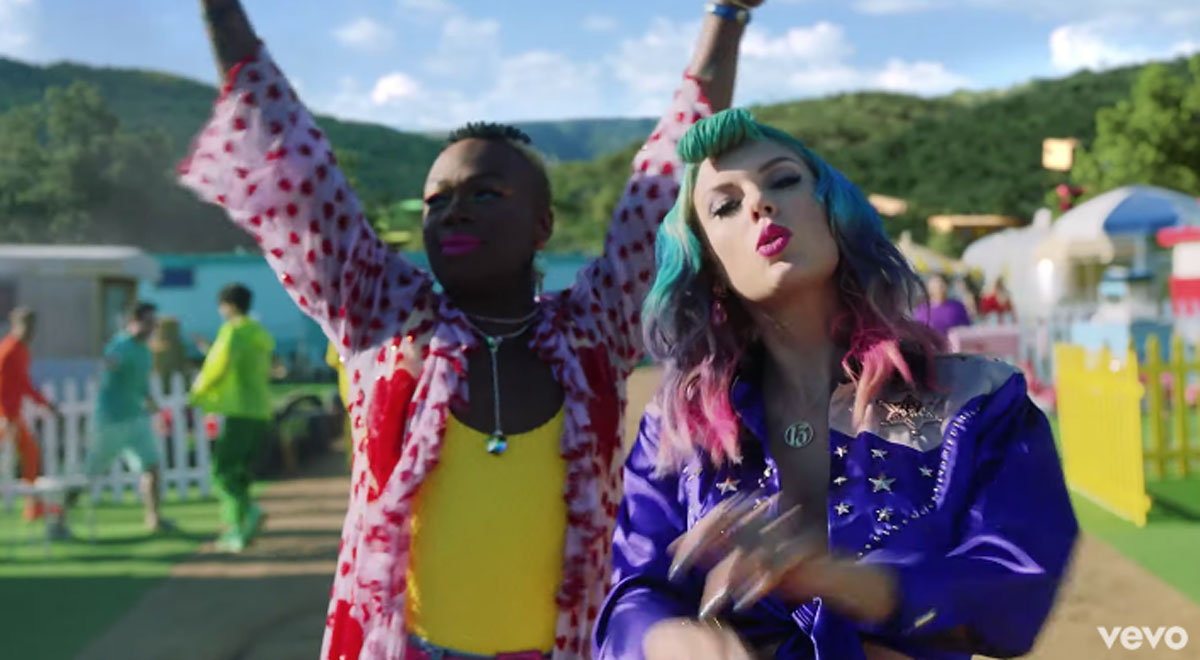 Anyone else getting Dolly Parton vibes with the pop star's cowgirl ensem in this moment??
First, Cher, and now another iconic star?? It doesn't seem like we're reading too much into this…
Another Sign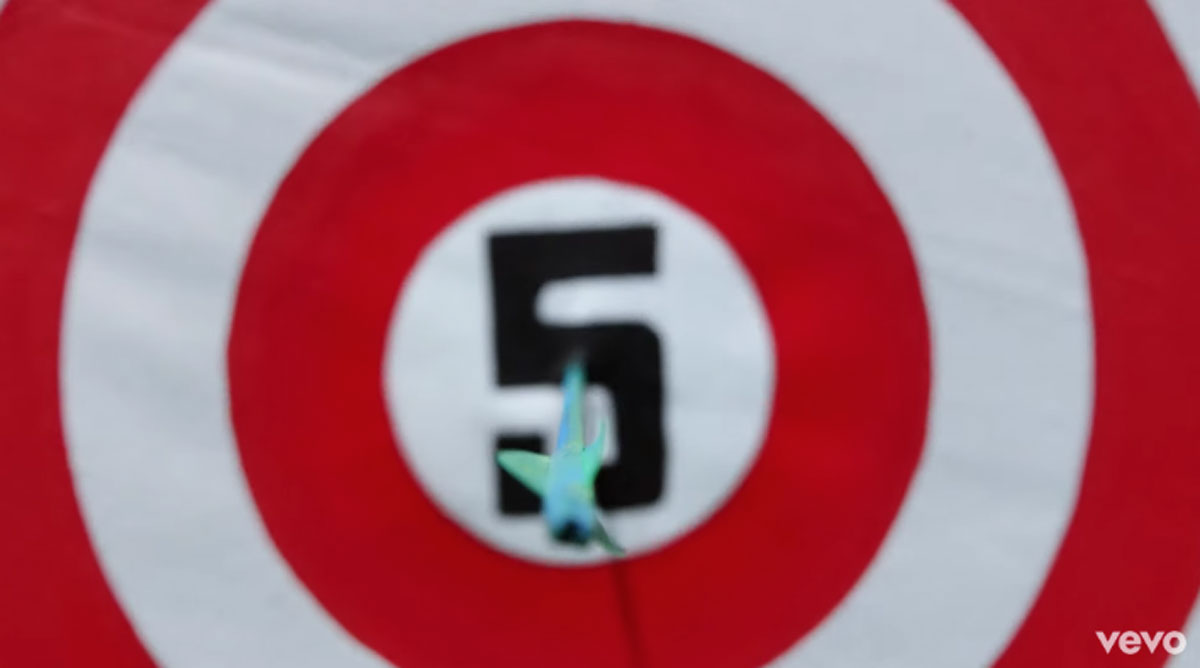 It's hard to say what the number five means, but we're sure it's a clue!
Taylor could be saying a new single is dropping in five days, five weeks, who knows, but with Hayley Kiyoko hitting the bullseye, we hope it has something to do with a collab!
Cruel Summer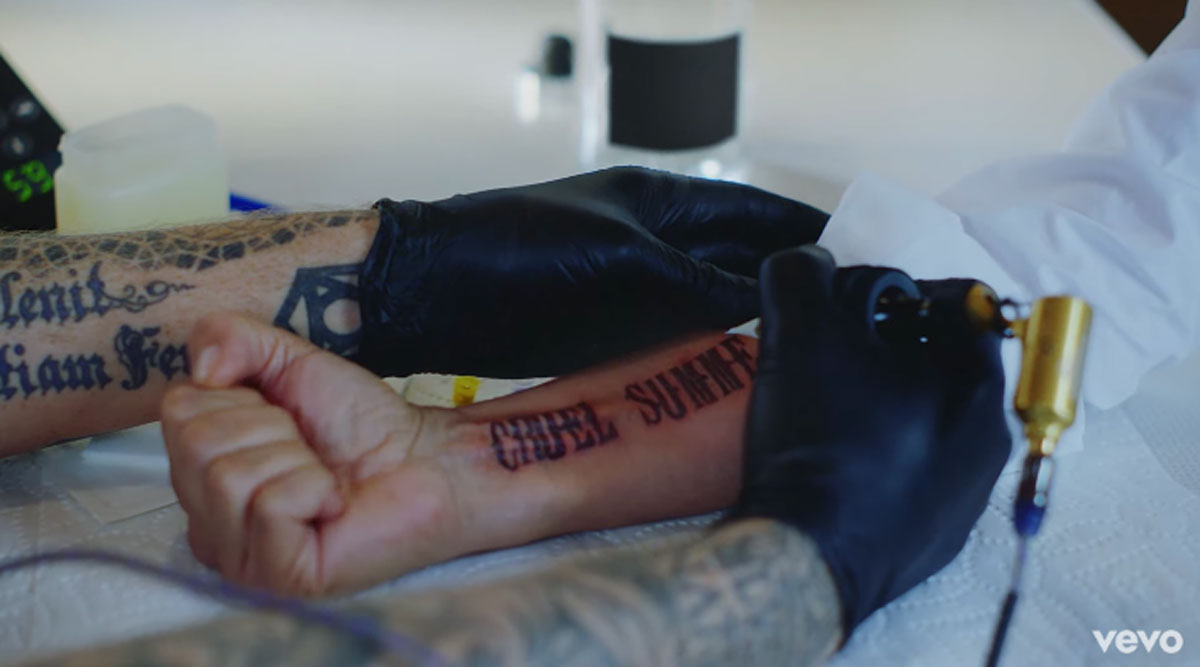 Ellen's arm gets inked up in one scene, with the text reading "Cruel Summer." This HAS got to be the name of one of the singles off Lover!
And finally…
Pop Queen Pageant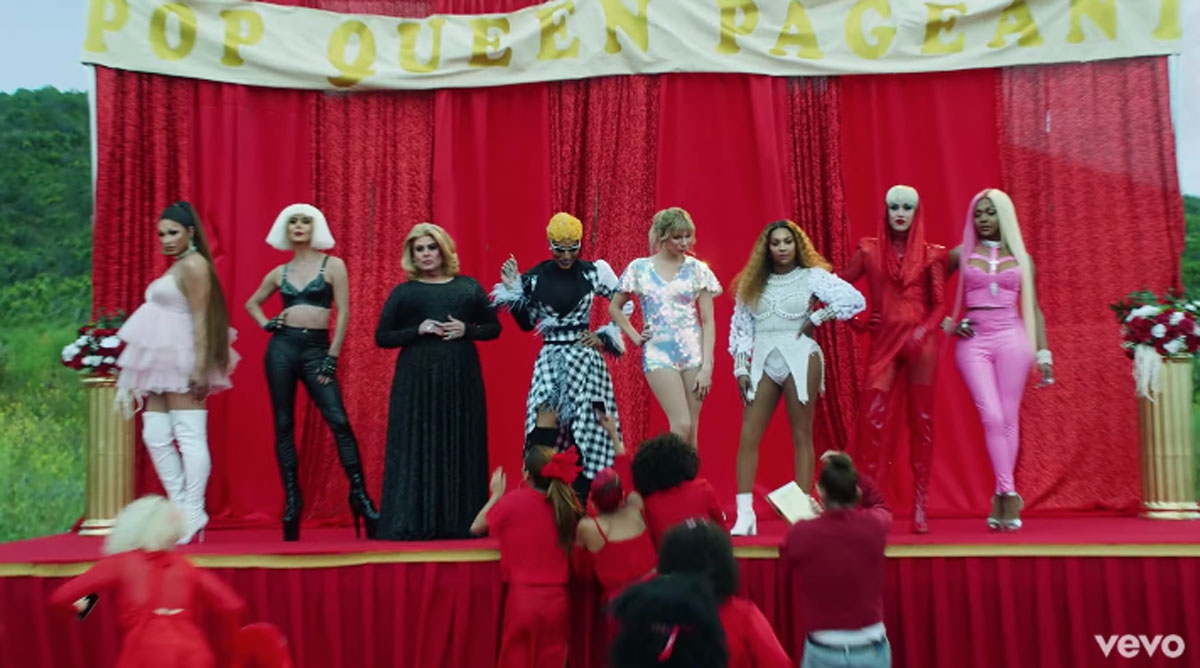 Drag versions of Ariana Grande, Lady GaGa, Adele, Cardi B, Taylor, Beyoncé, Katy, and Nicki Minaj all take the stage.
And in a totally Mean Girls-esque moment, RuPaul throws the crown in the air, because as Miz Swift sings:
"Comparing all the girls who are killing it / But we figured you out / We all know now we all got crowns"
No Bad Blood here!
Watch the video in full (below) and see if you can catch any more hidden meanings!
Source: Read Full Article