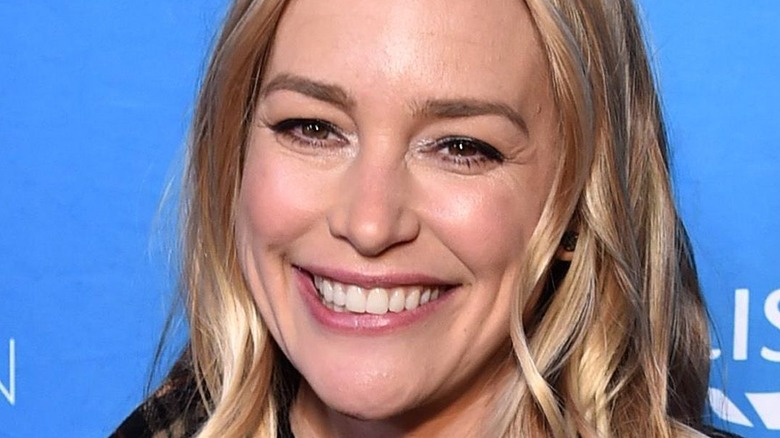 Piper Perabo has been quietly making a name for herself in Hollywood for years. While she may not quite be a household name, chances are, you've come across her work at least once in the past. Perabo first made a splash with her role as Violet, the singing, dancing bartender in the cult classic "Coyote Ugly" from 2000 — in fact, here's what the cast looks like now. There are even rumors about a reboot.
Since then, the actress has been working steadily for the past two decades, playing a variety of roles in films such as "Cheaper by the Dozen," "The Prestige," "The Lazarus Project," "Because I Said So" alongside Diane Keaton, and "Looper" alongside Bruce Willis. She has also developed a strong following of fans for her performance as Annie in the TV series "Covert Affairs" from 2010 to 2014 (via IMDb).
This star has certainly proven herself in every genre since beginning her career over 20 years ago — and she's still working just as hard as ever. Even though she's been around for years, there are a few things that even her biggest fans may not know. Here is the untold truth of Piper Perabo.
Piper Perabo is a New York girl through and through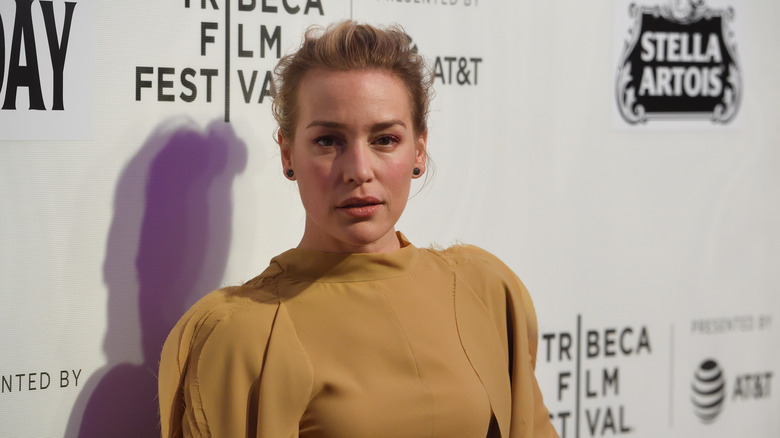 Piper Perabo moved to New York City shortly after completing college in Ohio (via Blast Magazine). Ever since then, she's been a reformed New Yorker. In an interview with the New York Post, the actress opened up about some of her favorite places in the city. Her favorite area, she said, was the East Village. "I just feel comfortable there, and I'm never tired of wandering it," she said.
Her favorite places in the East Village include Team Gallery, Artichoke Basille's Pizza, Il Buco, and Tompkins Square Park Dog Run (even though she doesn't have a dog herself). She also has a soft spot for Coyote Ugly, the bar that inspired her first big hit. "Since the movie, I haven't gone back, because people get super drunk at Coyote Ugly, and I think it'd be a little confusing if I walked in," she explained. It's clear that Perabo absolutely loves hanging out in this city.
This is what Piper Perabo likes to eat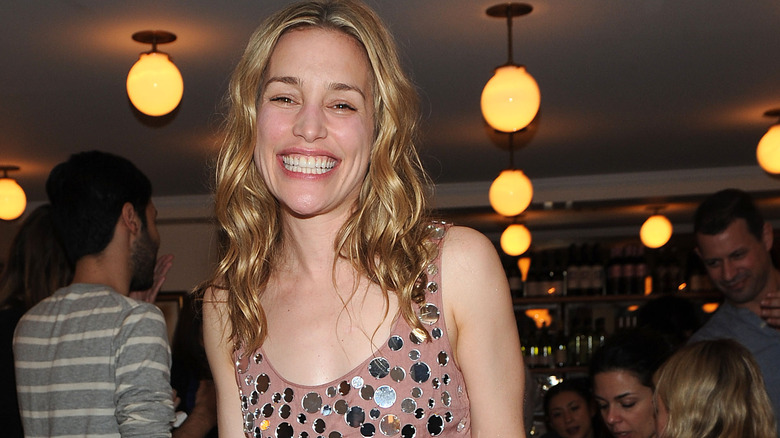 Piper Perabo certainly loves her food. In an interview with The New Potato, the actress opened up about all of her favorite foods. Her favorite restaurants and eateries, she said, include Jack's Wife Freda and The Big Gay Ice Cream Shop, both in New York City, and La Capital Cantina, a favorite lunch spot of hers, in Mexico City. As for her typical day, she said that she likes to begin with "a cortado, an egg sandwich with kale and extra hot sauce, and a slow walk around the block." And her favorite snack? "Avocado, radish and lemon juice on toast or pickled herring." And when the actress is at her parents' house, she enjoys "blackened pot roast sandwiches on my mom's homemade rolls."
In addition to food, Perabo is clearly a fan of the occasional drink. Her go-to beverage, she said, would be a vodka martini. Plus, she said she always makes sure to have tequila in her trailer. Oh, and if she's entertaining guests for cocktails, she likes to play a vinyl by Jake Bugg. 
In an interview with Glamour, Perabo even gave the recipe for her favorite dessert — the Berry-Apple Crisp from Jack's Wife Freda. This is one classy woman who knows how to eat and drink well.
Piper Perabo gets creative with her low-maintenance self-care routine on her days off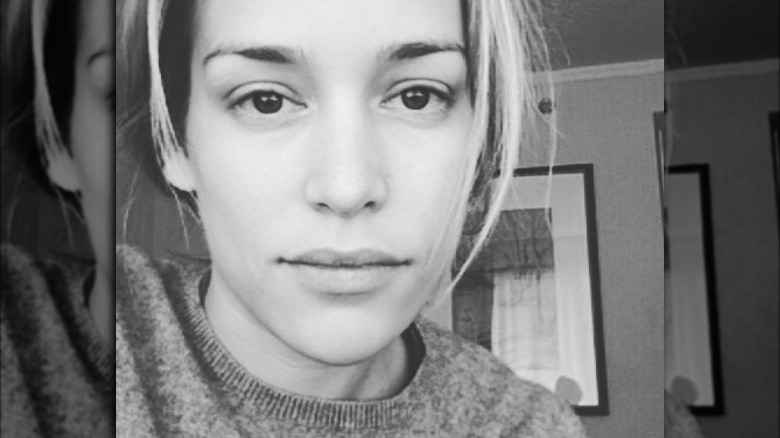 Piper Perabo may look effortlessly flawless every time she hits the red carpet, but when she gets some downtime, she likes to be just plain effortless. As she explained to Into the Gloss, her self-care routine is very low-maintenance when she has the luxury of staying home.
First of all, she likes to give her hair some TLC by washing it with apple cider vinegar to remove excess product. She also stops dying it blonde and lets herself develop roots. "I just try and give my body a break: just wash your face, and put on some sunscreen," she said of her self-care philosophy.
She also likes to use all-natural food products on her skin. In the bath, she'll add ground-up oatmeal powder. As for her face, she likes to simply dollop on 0% Greek yogurt. "It's really good for you — I mean, your skin looks so good," she said. Wow, we love how creative Perabo gets with her self-care routine!
These are Piper Perabo's TV and movie-watching habits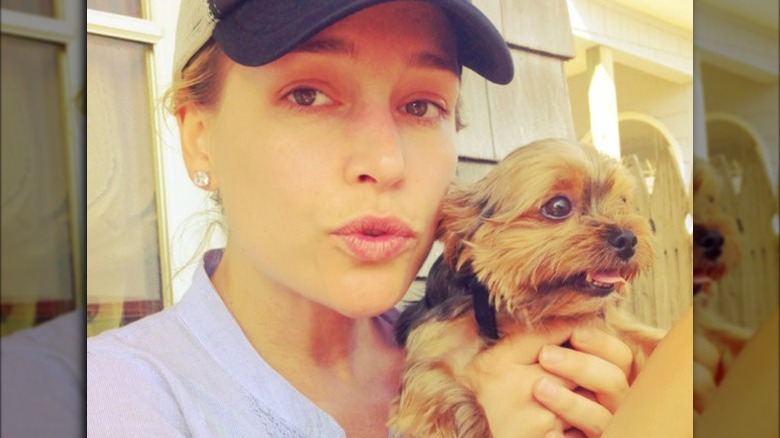 It turns out, Piper Perabo spent several years avoiding films and TV — watching them, that is. After spending all of her time on screen, it's understandable that she wanted a break from the medium. As the actress explained to Blast Magazine in 2010, she chose to spend her time at ballet performances and museums or even just going out for walks in New York City instead.
Apparently, Perabo realized at some point that she should probably watch a few more films — especially as she worked in the industry. In 2013, she told Entertainment Weekly about some of her favorite films. "I really like 'The Bourne Identity,'" she said. She added that she also loves "Fight Club" and every movie by Terrence Malick.
In another interview with Glamour, Perabo spoke about her favorite TV shows. Apparently, they include "Anderson Cooper 360," "Antiques Roadshow," "Friday Night Lights," and "Homeland." Sounds like Perabo has great taste!
Piper Perabo is a restaurant investor
Although acting is Piper Perabo's primary career, she's a business owner on the side. In fact, as she explained to Interview Magazine, she owns several restaurants. She first got into the industry when she befriended the owners of some of her favorite restaurants. As Perabo explained, she likes to take a hands-off approach. "Primarily I invest because I'm really a firm believer in letting the artist make their work, if you choose to work with an artist then you give them the go-ahead," she said. However, she does like to be involved with tastings and conversations about the direction of the restaurant.
In another interview with Craig Ferguson, Perabo described one of her bars. "It's sort of an old speakeasy," she said. "Instead of doing the door, there's a psychic shop in front." Sounds like Perabo has owned some pretty cool establishments over the years.
Piper Perabo had to speak 18 different languages for this role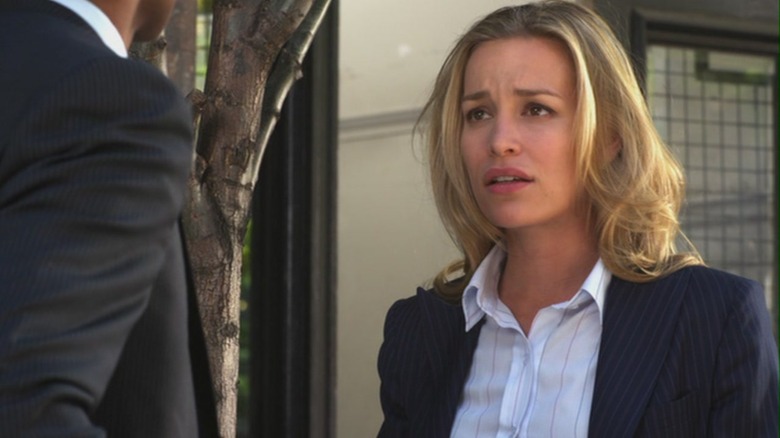 Acting in English is hard enough — when Piper Perabo starred in "Covert Affairs," she had to act in 18 different languages. As the actress explained to Celeb Dirty Laundry, she had to ask the show's writers to stop adding new languages to her character's repertoire. "I told the [writers] to put a lid on it already," she said. "It's starting to get a little bit ridiculous, although some of the languages have begun to get easier for me."
Apparently, one of the hardest languages Perabo had to imitate was Mandarin because of the different tonalities involved in the language. As Perabo explained at Comic Con in 2011, if she got the tonalities wrong, she would end up saying some pretty strange things. Once, the translator even had to tell her, "You've just said, 'It's nice to see a newspaper face.'" Whoops! That definitely sounds like a tough part of the job!
Piper Perabo studied these surprising subjects in college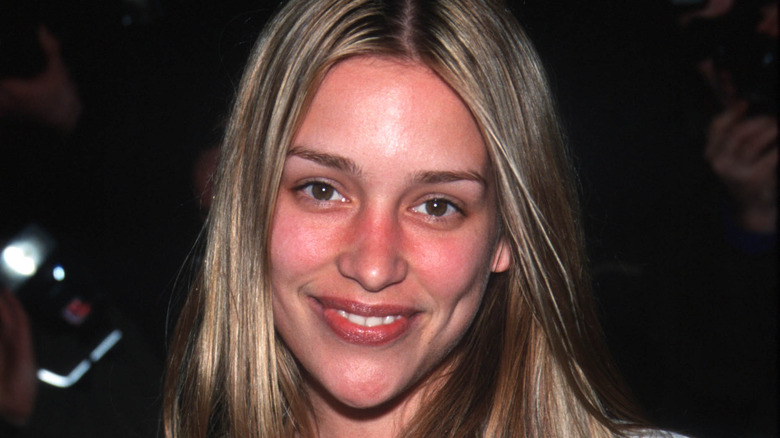 Ready for a big shock? As it turns out, Piper Perabo didn't just study acting in college — according to SJ Magazine, she studied physics and Latin in her final year at school in Ohio. Apparently, she also took French (via SFGate). In an interview with People, Perabo was asked about something she remembered from her college physics class. "The angle of inflection equals the angle of deflection," she said proudly. Wow, clearly this star knows a lot more than we would have guessed!
Of course, her main subject was acting — she eventually earned a BFA in acting in 1998. As she told Film Monthly, although she had been interested in acting since she was very young, she was also into academics. "I was really shy in high school and sort of a nerd," she said. No wonder she studied such a wide range of subjects at college. We have to say, we're super impressed.
Piper Perabo was overwhelmed by the fame that came from Coyote Ugly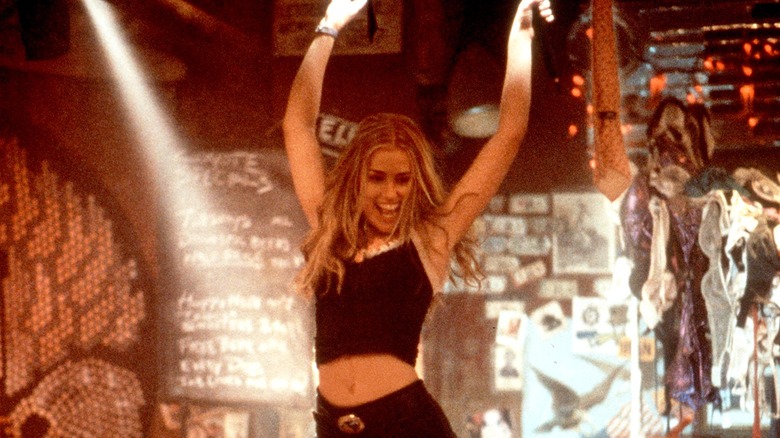 Starring in a big movie like "Coyote Ugly" just after graduating from college wouldn't be easy for anyone. In fact, she almost didn't get the role because she was so new to acting. As she told SFGate, "It was a big deal to get that job in 'Coyote Ugly' … When you haven't had a big lead like that, they're hesitant to put that big a picture onto you."
For Piper Perabo, it was downright overwhelming. As the actress told E! News, "I was pretty young, so I was a little afraid of all that, you know?" she said. In fact, the pressure of being so famous so quickly made Perabo want to escape Hollywood. So, she signed onto an international indie film with a French director so that she could get some space from the press. "When you're young, you know, that's a lot of life." She even added that it was a lot more overwhelming than she expected it to be.
Piper Perabo was a not-so-great waitress before she was an actress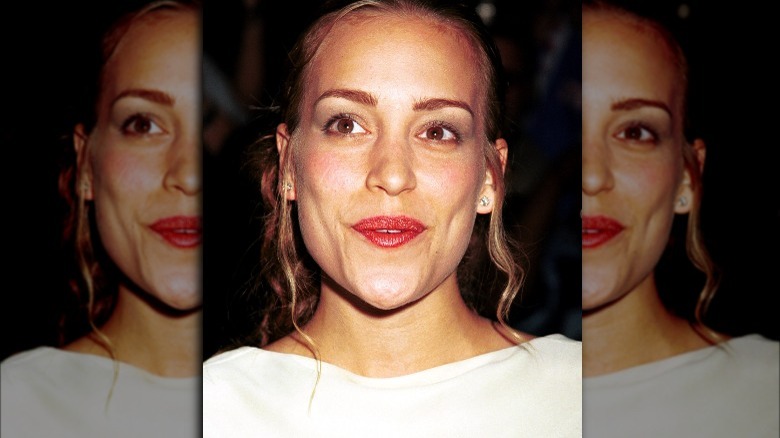 Before Piper Perabo shot to fame as the songwriting bartender Violet in "Coyote Ugly," she had some experience in hospitality herself. As she told Blast Magazine, when she first moved to New York, she had been couch surfing and working as a cocktail waitress to make ends meet. However, as she told James Corden, "I wasn't a very good waitress." She went on to explain that the job wasn't actually as easy as people thought — she felt that she literally had to keep a lot of plates in the air. "You have to remember a lot of things, you want to be very precise and fast," she said. Perabo added that she had to do all of this in heels.
Perabo went on to confess that she once spilled a chocolate martini on a guest. Apparently, she had been incredibly busy. While trying to chat to another guest, she had become distracted and spilled the drink. "I had to pay for her dry cleaning," she said.
Piper Perabo wasn't allowed to know about the magic in The Prestige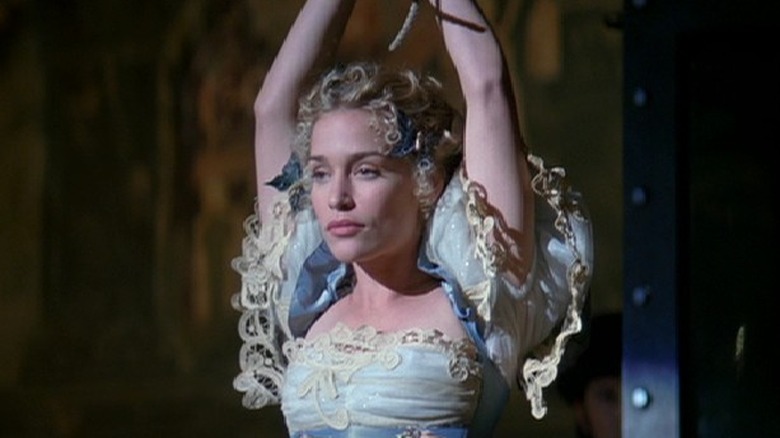 In the Christopher Nolan film "The Prestige," Piper Perabo played Julia, the wife and magician's assistant of Hugh Jackman's character. A lot of her scenes in the film involved magic tricks.
As she told Sway in the Morning, a lot of the magic tricks in the film were real magic tricks rather than editing tricks. Apparently, Jackman and Christian Bale, who played another magician in the movie, were taught the tricks by a real magician. However, she was never allowed to know how the tricks were done, even though she was part of them. "They were showing me some of it, but some of it that they had to learn, they had to promise to keep it a secret," she said. Apparently, they kept their secrets — and they were pretty proud of themselves for knowing all the tricks!
Piper Perabo is a passionate activist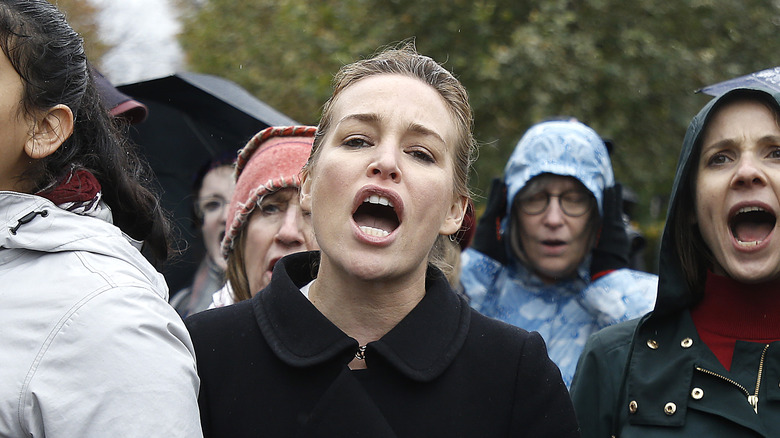 In addition to acting and investing in restaurants, Piper Perabo is also a dedicated and passionate activist. As Perabo explained to SJMag, one cause that she is passionate about is helping Syrian refugees. She first became aware of the problem while filming in Istanbul. "It was literally mothers and fathers with babies in their arms, grandparents and children. It wasn't scary people; it was educated, smart, kind people. I just thought, 'Oh my goodness, what can I do?'" she said. So, she worked with the International Rescue Committee to help make a difference.
Perabo is also passionate about American politics and women's rights. During Brett Kavanaugh's hearings to join the Supreme Court, Perabo joined with other women in a protest. As she explained in a tweet, she was arrested while protesting. "Many citizens before me have fought for the equal rights of women," she wrote. "I can't be silent when someone is nominated to the Supreme Court who would take our equal rights away."
It seems that Perabo will always stand up for what she believes in.
Piper Perabo sometimes uses her acting skills in real-life situations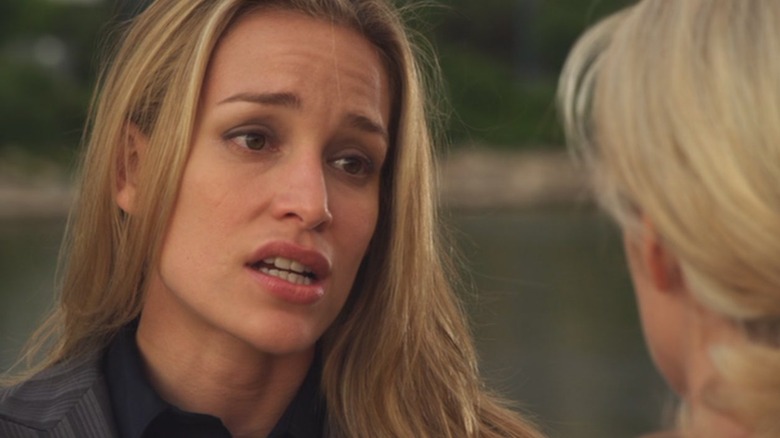 Piper Perabo has been acting for decades. Naturally, she's picked up a few useful skills, thanks to her career. One of these skills is being able to summon up tears on cue. As Perabo explained to James Corden, this skill can sometimes come in handy in certain real-life scenarios.
For instance, she sometimes uses it when she needs to get out of a tricky situation. "I will use it, like, if I get pulled over for speeding," she said, faking tears. Apparently, she will then tell police officers that she's on her way to set and she's lost. She explained that this way, the police officer can help her find her way and that they usually forget about the ticket. They even feel good about helping a movie, she explained. "I'd recommend it," she said, laughing. Well, chances are, Perabo won't get away with this trick too many times after giving this interview!
This is how Piper Perabo stays grounded on set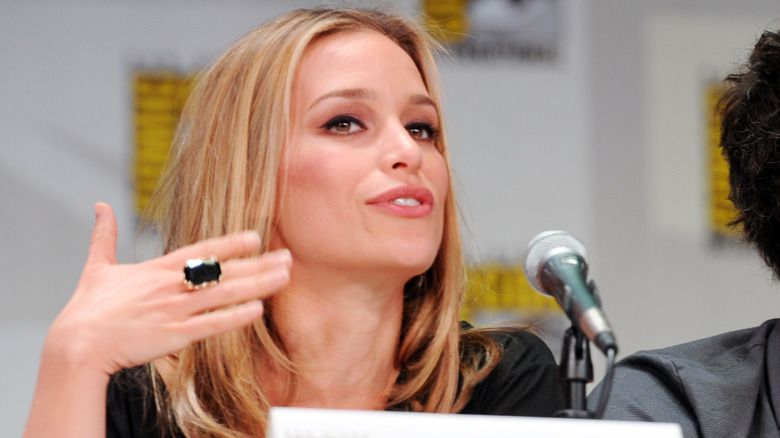 Being a movie star certainly has its perks, but it also has its drawbacks. For one thing, life can get pretty hectic and stressful. As Perabo explained in a 2010 interview with Blast Magazine, filming involves living in a hotel and heading to makeup in a van. "You go into hair and makeup after you eat your breakfast, standing in the cold with a bunch of truck drivers … There's no champagne and gorgeous guys," she said frankly. That's usually followed by a draining 16-hour workday. In order to stay centered and grounded, Perabo is a big fan of yoga and meditation. Apparently, she is in the habit of always bringing her yoga mat to every set she works on.
In another interview for The Wall Street Journal, Perabo went into more detail about how yoga helps her stay balanced. Apparently, the star is so dedicated to her practice that she will show up to class with half of her makeup still on from set. For Perabo, yoga is all about taking care of herself — especially when she's so busy!
Piper Perabo learned this interesting skill for a movie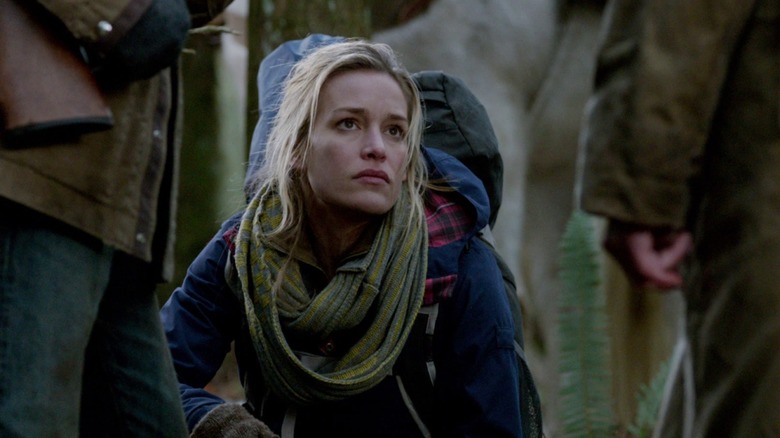 Piper Perabo starred in the film "Red Machine" as a deaf photographer on a bear hunting trip in British Columbia. It was a far sight from her role on "Covert Affairs" as a woman who could speak numerous languages. Because she was playing a deaf woman, she had to pick up a brand-new skill — sign language.
As Perabo explained to Interview Magazine, "I don't have a single line, it's all sign-language." On set, Perabo worked with both hearing people and those with hearing loss to learn how to sign. In the end, she learned about 200 words. As Perabo went on to explain, she was careful to do the role justice. "It was intimidating to play a deaf character," she said. "There's a whole culture in the deaf community and I really wanted to know a lot about that and honor it in the work."
Source: Read Full Article