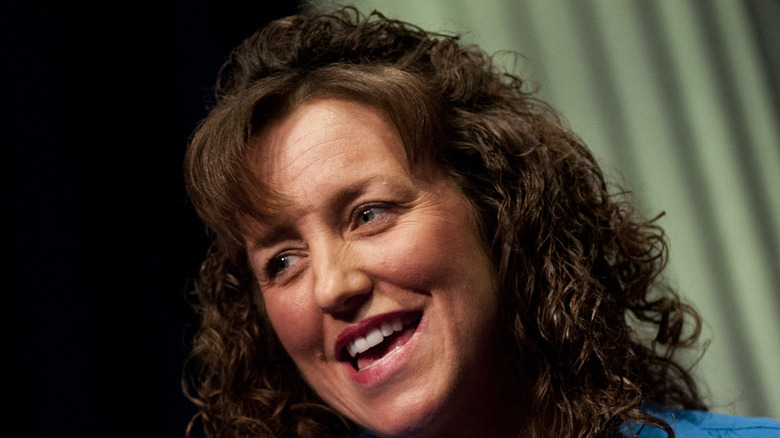 Michelle Duggar is a deeply fascinating woman. After all, it's not everyday that someone commits to having as many children as the Lord will provide. 
Michelle married Jim Bob Duggar in 1984. For four years, Jim Bob and Michelle enjoyed the life of a young married couple without any children. They welcomed their oldest child, Joshua Duggar, in 1988. Their second pregnancy resulted in miscarriage (via TODAY). The couple were told birth control could have contributed, so they swore off using it and vowed to have as many children as God wanted them to have.
Michelle has given birth to 19 children — 9 girls and 10 boys — over 17 pregnancies (per Us Weekly). Over 21.5 years, Michelle has given birth, on average, every 15 months. Her last full-term pregnancy was in 2009, when they welcomed daughter Josie prematurely. On "Counting On," Michelle shared that she did get pregnant again after Josie, but the baby's heartbeat could no longer be detected after the 19th week of pregnancy (per The Sun).
Michelle has been open about her parenting, both on "19 Kids and Counting" and "Counting On". Here are some moments where even fans felt Michelle went too far.
Michelle and Jim Bob ditched the modesty on a double date with their own kids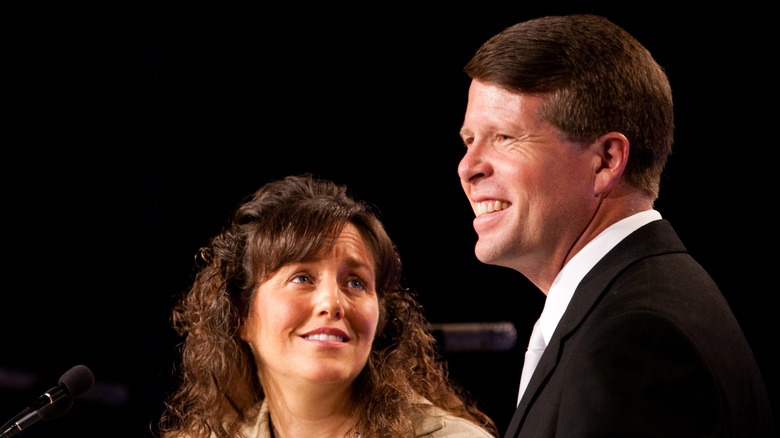 The mini-golf double dates is arguably one of the most talked about in "19 Kids and Counting" history. Jim Bob and Michelle go on a double-date with then-courting couple Jessa and Ben Seewald. During the date, Jim Bob basically taunts the younger pair by showing off all the ways he can be physical with his wife that they cannot until they are married (per Bustle).
It wasn't just Jim Bob, either. Michelle was loving every minute of showing off the more physical side of her relationship, which may fly in the company of other adults but when it's your child and their prospective spouse it feels like a lot. 
"I think he just teases the ones that are in a courtship to kind of tell them 'this is what you've got to look forward to, but you can't do this yet,'" she giggled in the episode (via YouTube). 
Michelle drops an unnecessary amount of innuendo into her conversation with her kids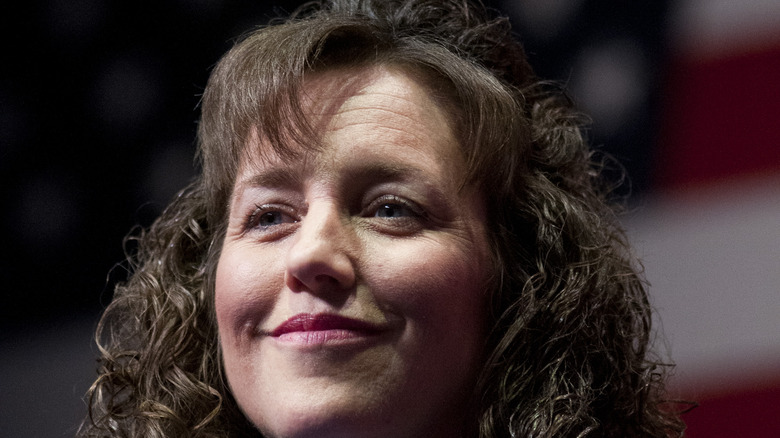 Michelle Duggar doesn't mind sharing the pearls of wisdom she passes on to her daughters about marriage with just about anyone else. One example of this is featured in a confessional shot from "19 Kids And Counting" where Michelle tackles the duties of a wife (via YouTube).
"God talks about a wife doing her husband good and not evil all the days of our life. I think that's what I say to my girls," she shared. "You want to be your husband's biggest cheerleader. You want to be the one that always encourages him and doesn't put him down to other people, but really it is that one to just do him good all the days of his life."
Sounds pure enough, until she goes on, "That encompasses many things for a wife because in every area of life, when y'all are working through life together, you have many things that you can do that for him in, in many areas."
Some fans feel Michelle milked a miscarriage for money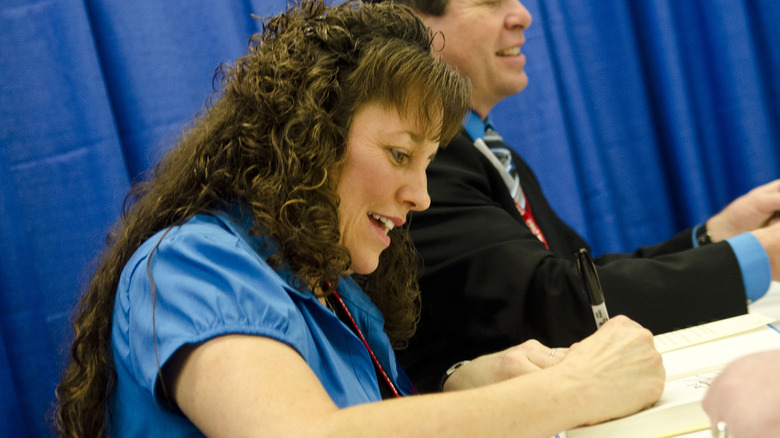 Michelle Duggar has been very open with many areas of her life. In one episode of "19 Kids and Counting," she opens up about miscarrying her 20th child. While many women do find that famous figures sharing the news of miscarriage lessens the stigma, it's how the show handled it that raised some eyebrows. 
The family decided not only to have a funeral for their lost daughter, Jubilee, but a large one at a megachurch with many guests (via YouTube). Also, because of her size, the baby wasn't buried in a casket, but an ammunition box. Granted, many people sympathize for living this moment on television, but others can't help but question whether the service afterward was necessary when the family could have done something more intimately. Many who commented on the episode later noted that the younger kids looked very shaken by the whole thing, leading them to question whether it was appropriate.
Social media rumors indicated that the family made a sizable amount of money for sharing that episode, with some hinting that may have been the motivation to share (via Defaming the Duggars).
Source: Read Full Article