The new outing arrives after it has been rumored that the 48-year-old actress 'Beverly Hills, 90210' alum is planning to divorce her actor husband, who previously denied the rumors.
AceShowbiz –Tori Spelling was seemingly forced to take Dean McDermott to a COVID-19 test. In a picture taken on Wednesday, December 15, the "Beverly Hills, 90210" alum looked as if she was irritated while waiting for her husband in the car.
According to PageSix, Tori was seen having an animated conversation with the "Slasher" actor. While the 48-year-old actress appeared to sport a full face of makeup, Dean opted for a casual look in a gray hoodie, black sweats and Nike Air Mag slippers.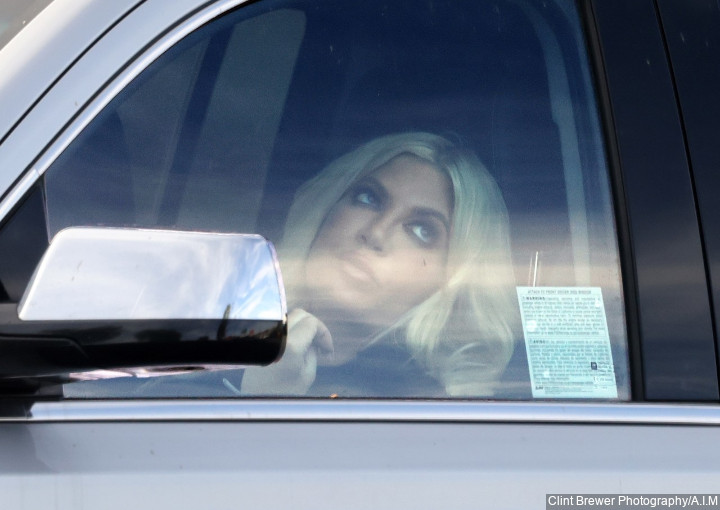 Tori Spelling looked irritated while taking Dean McDermott to have COVID-19 test.
The new outing arrives after it was rumored that the couple was heading for divorce. Rumors had it that their "marriage is over and has been for a very long time now." A source previously said that Tori allegedly plans to legally end her marriage as the source added, "Tori has met with her lawyers and is planning to file very soon. She's trying to work it all out and make sure she is financially OK first."
"It's for the best and has been a long time coming," the source continued. "They have been trying to work it out for years for the sake of the kids but they truly do not get along. They have been sleeping in different rooms for months and haven't considered themselves to be 'married' for a while now. Tori's ready for a fresh new start but is trying to be strategic about it."
The star only further fuelled the speculations when she ditched her husband from her family holiday card. However, she revealed in an Instagram comment that Dean's absence was because Dean "was filming his news feature film in Canada" when the picture was taken.
Not stopping there, Tori snubbed the Canadian actor from her Christmas stocking display. The Donna Martin depicter took to her Instagram page last month that she was posing next to a fireplace where Christmas stockings bearing her five children's names hung. None with Dean's name was seen in both photos.
"Let's talk holiday decorating! The kids and I are in with these personalized stockings from PersonalCreations.com/Tori. Which style should we choose?" she wrote in the caption, promoting the brand. "Whimsical wintry characters or timeless traditional snowflakes? @personalcreations has so many festive stockings, and we love them all. Help us decide! Comment 'Winter Wonderland' or 'Midcentury Snowfall' below. In the meantime, I'll be making thoughtful, one-of-a-kind gifts for all our friends and family this year."
Source: Read Full Article