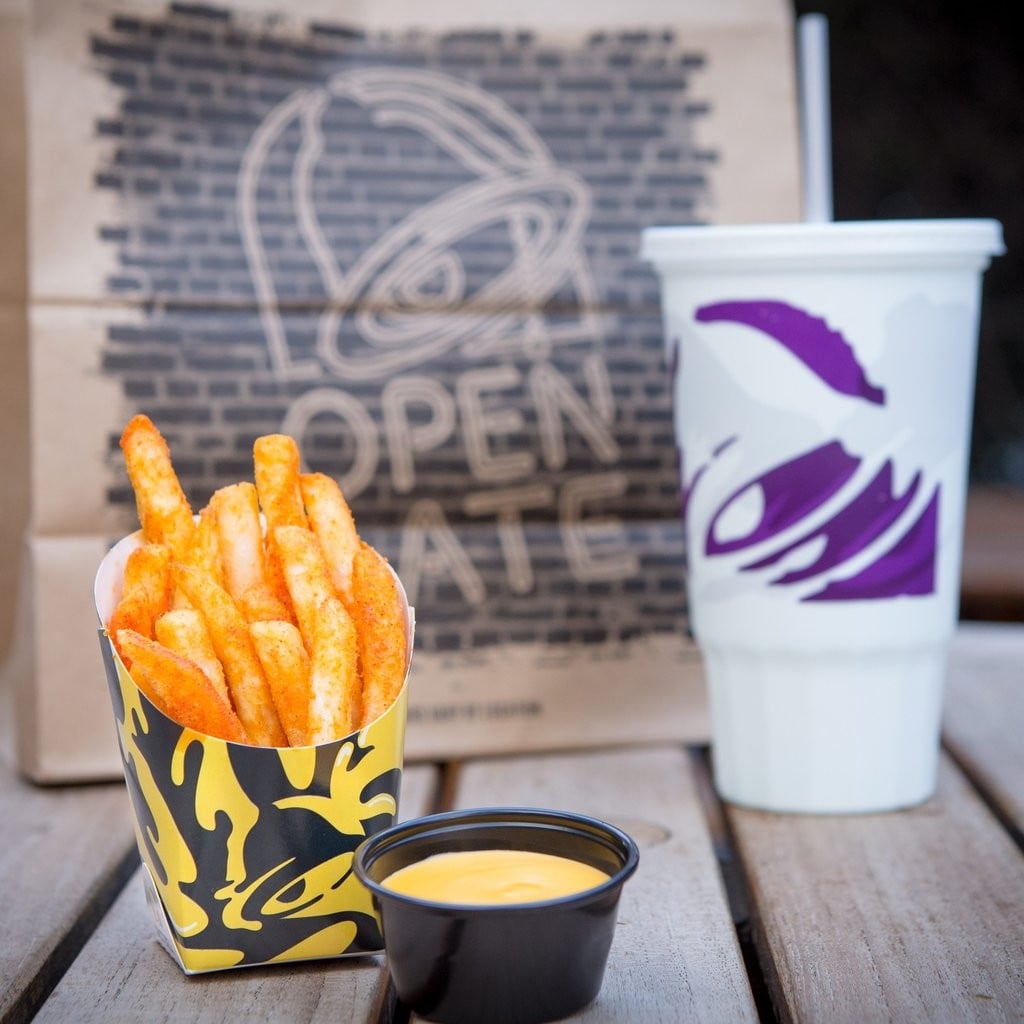 Friendly Announcement: Taco Bell's $1 Nacho Fries Are Back For a Limited Time!

Fries and nacho cheese go together like, well, most things and nacho cheese, and Taco Bell has a menu item that combines the two. The fast-food restaurant introduced Nacho Fries to menus in 2017, but sadly, the fries disappeared after the initial launch came to an end. Now for the good news: Nacho Fries are back nationwide beginning on June 6, according to Elite Daily. This addictive side — which only costs $1, by the way — features french fries "with bold Mexican seasoning" served with "a dippable side of warm nacho cheese," according to Taco Bell.
Taco Bell first tested Nacho Fries in Irvine, CA, and left the rest of the country drooling over the possibility of trying them. If you missed out on this cheesy concoction the first few times around, you've got another chance to try it for a limited time (and another excuse to plan a Taco Bell run with your friends). This might be the best news you'll hear all day!
Source: Read Full Article