This last year has certainly taught us about learning how to better navigate the kitchen.
Seemingly endless Zoom meetings, balancing distance learning with your own work schedule, trying to fit in your workouts—it took every last scrap of mental energy to even consider adding "cooking breakfast, lunch, and dinner" to the daily agenda.
To make all that even tougher, if you share your house with others, you're now doing that for multiple mouths.
Truth be told, last March when rumbles of COVID-19 had just started making their rounds, and there was plenty of uncertainty around what was about to unfold, I remember sitting at our daughter's tennis practice one night, wondering if we should even be there.
Another parent in the group was saying she had just got back from Costco, where it was mass chaos and the food hoarding had started. She decided to prepare for the unknown by buying a 50-pound bag of rice. Interestingly, she followed that up with "but I don't even like rice and have no idea what to cook it or how to cook with it."
Interestingly, results from a survey of 2,000 Americans conducted by the company OnePoll on behalf of FreshlyFit, had similar outcomes to the uncertainty of cooking.
In fact, several of the responses were related to food itself. Thirty-eight percent of responses saying they were looking to "eat less takeout" in 2021 and another 35 percent were wanting to "eat more nutritious lunches."
Maybe even more telling of where we are in the world: 14 percent of people who set a goal of "cooking healthier meals" quit within the first month.
Enter: Freshly, a national company that is a weekly subscription service delivering fresh, chef-cooked meals directly to customers' doors that can be heated and served in three minutes.
Suffering from cooking fatigue—but surely not eating fatigue—I took it upon myself to test Freshly's new line of meals for active people: FreshlyFit.
What is FreshlyFit from Freshly?
This line of ready-to-eat meals are all gluten free (if it matters to you) and feature a lower-carb, protein-powered nutritional profile.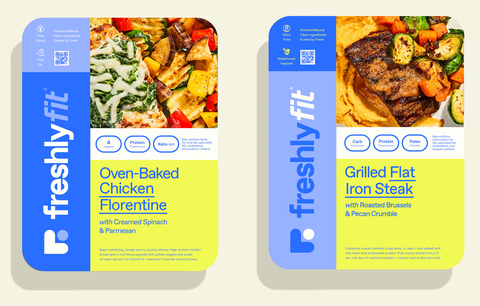 FreshlyFit offers a rotating menu with over 25 lunch or dinner options, including some of these more popular options:
The average meal has less than 30 grams of carbohydrates, 30 grams of protein, and range in grams of fat from 15 to 42 depending on the meal.
Each meal contains 550 calories or less. More than a third of them contain zero added sugar.
FreshlyFit currently offers two meat-free options.
How do FreshlyFit meals taste?
Actually, pretty good.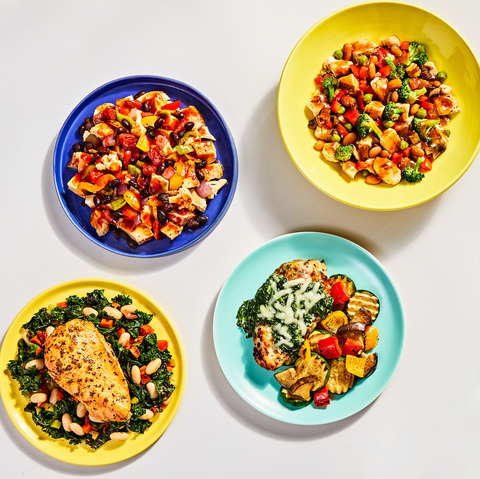 At the Team Mohr HQ (our house), my wife and I were rather impressed with most of the meals that we tried.
If you're feeding a family, the individual serving set up of FreshlyFit might not suit your fancy. Because we are also feeding our entire family, these worked best for us for lunch, when the kids were in school, which was perfectly helpful and a massive time saver.
Brett Klika, C.S.C.S., of SpiderFitKids.com, agrees. "I've found that meal services offer a great 'first step' in helping clients identify quality food choices and portions, particularly when they lack experience or familiarity with shopping or food preparation," Klika says. "My clients who are often on the go love the accessibility and ease."
How much does FreshlyFit Cost?
That depends on how much FreshlyFit you want.
Four meals a week is your "base" package, and if you go with that, each meal is $11.49. Things slide up from there all the way to 12 meals a week, which would then be $8.49 per meal.
The Bottom Line
As a dietitian and active dad, I found FreshlyFit to be a convenient choice to free up some time around cooking, particularly with lunches, because feeding more mouths with single serve options is a challenge.
I prefer to opt for the meals that are a bit lower in fat on the range from those I shared above, but overall the flavor and nutrition profiles delivered.
Editor's Note: Freshly provided meals for this review.
Source: Read Full Article