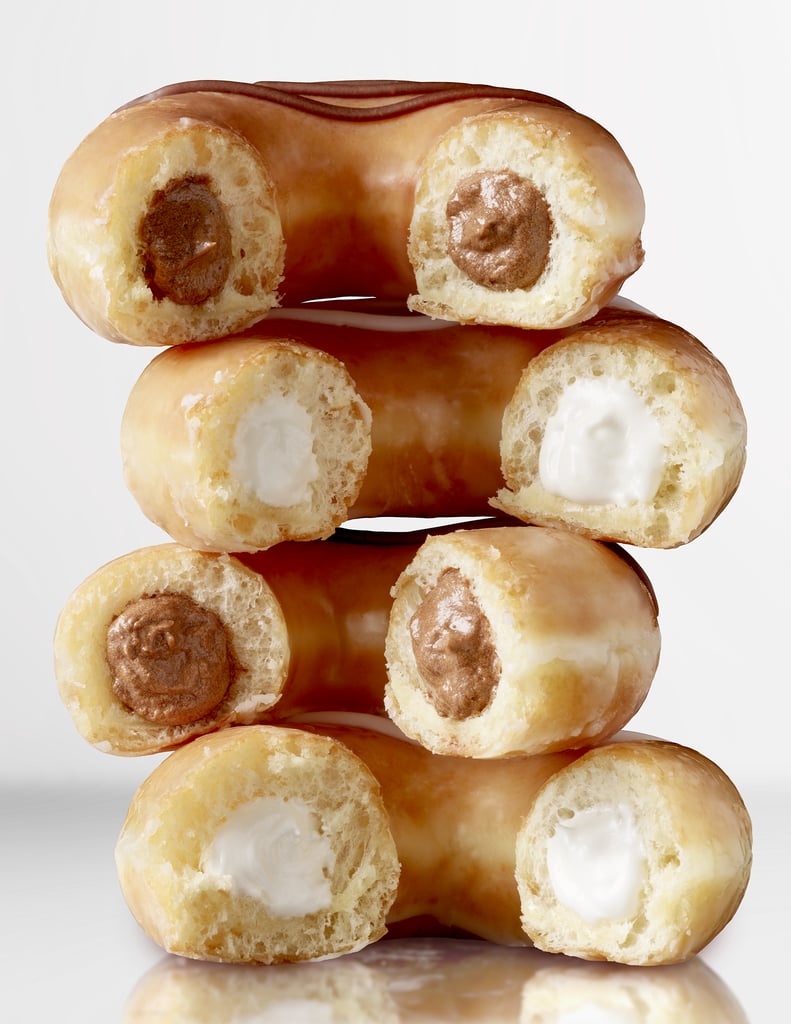 Krispy Kreme's Glazed Doughnuts Just Got a Sweet Upgrade With — Wait For It — Cream Filling

Krispy Kreme's glazed doughnuts are undeniably glorious on their own, but the sweet treats just received quite the tasty upgrade with — drumroll, please — cream filling! The chain is now offering customers Original Glazed doughnuts injected with a choice of two melt-in-your-mouth filling options: Classic Kreme and Chocolate Kreme. The Original Filled Doughnuts aren't just a limited-time offering like its fruit-inspired Summer collection, as they're officially on the permanent menu. Heck yes!
What inspired Krispy Kreme to release such a culinary masterpiece, you ask? The Apollo 11 space flight, of all things. "Krispy Kreme was at the launch of Apollo 11, serving fresh doughnuts to Americans witnessing liftoff of this monumental mission," a rep explained in a press release. "As America prepares to celebrate the 50th anniversary of the moon landing, we want to give our fans a new taste experience that is out of this world." Anyone looking to take their taste buds on a sweet trip to outer space can try an Original Filled Doughnut for free on June 22 at any local Krispy Kreme. Are you team Classic or Chocolate Kreme?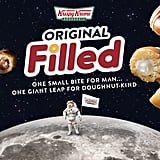 Source: Read Full Article