Starting a new eating plan tends to be way more appealing when you've read accounts from like-minded people about why it worked well for them. And if you're thinking about hopping on the keto bandwagon and need a little real-woman inspo yourself, look no further than GiGi Ashworth's new book, She Does Keto: The Complete Ketogenic Diet for Women.
In the new cookbook-meets-keto guide, Ashworth (a popular food blogger) writes about why keto works for her in such a refreshing, honest way–and she provides over 100 delicious (and low-lift) recipes to keep the diet from ever feeling boring.
The book is also newbie-friendly and kicks off with basic info about the diet and what it entails. One Amazon reviewer wrote, "I've been following GiGi's recipes for years, and can assure you they are delicious and totally do-able, even if you're a busy lady." And another said, "I liked the author's upbeat personality when explaining the different aspects of the keto diet. The recipes look delicious and I am anxious to try them."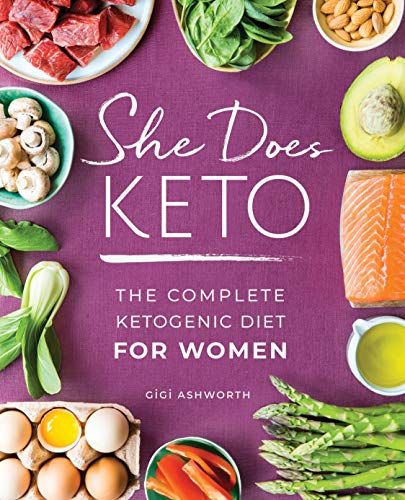 The cookbook: She Does Keto: The Complete Ketogenic Diet for Women (Rockridge Press), out now.
The author: GiGi Ashworth, the popular food blogger behind GiGi Eats Celebrities (gigieatscelebrities.com), who also has a master's degree in nutrition communications from Tufts University. Ashworth is also a star when it comes to crafting recipes that are gut-friendly and great for people with food intolerances and allergies. (In her teens, she was diagnosed with celiac disease as well as multiple inflammatory bowel diseases and had her large intestine removed.)
What you'll get: Tons of recipes that are designed with women's nutritional needs in mind. The meals are also healthy, without being boring—plus you get grocery lists and an actual meal plan to follow to make the diet as foolproof as possible.
Try it before you buy it:
Stuffed Eggplant
Serves 2-4 | Prep time: 20 minutes | Cook time: 1 hour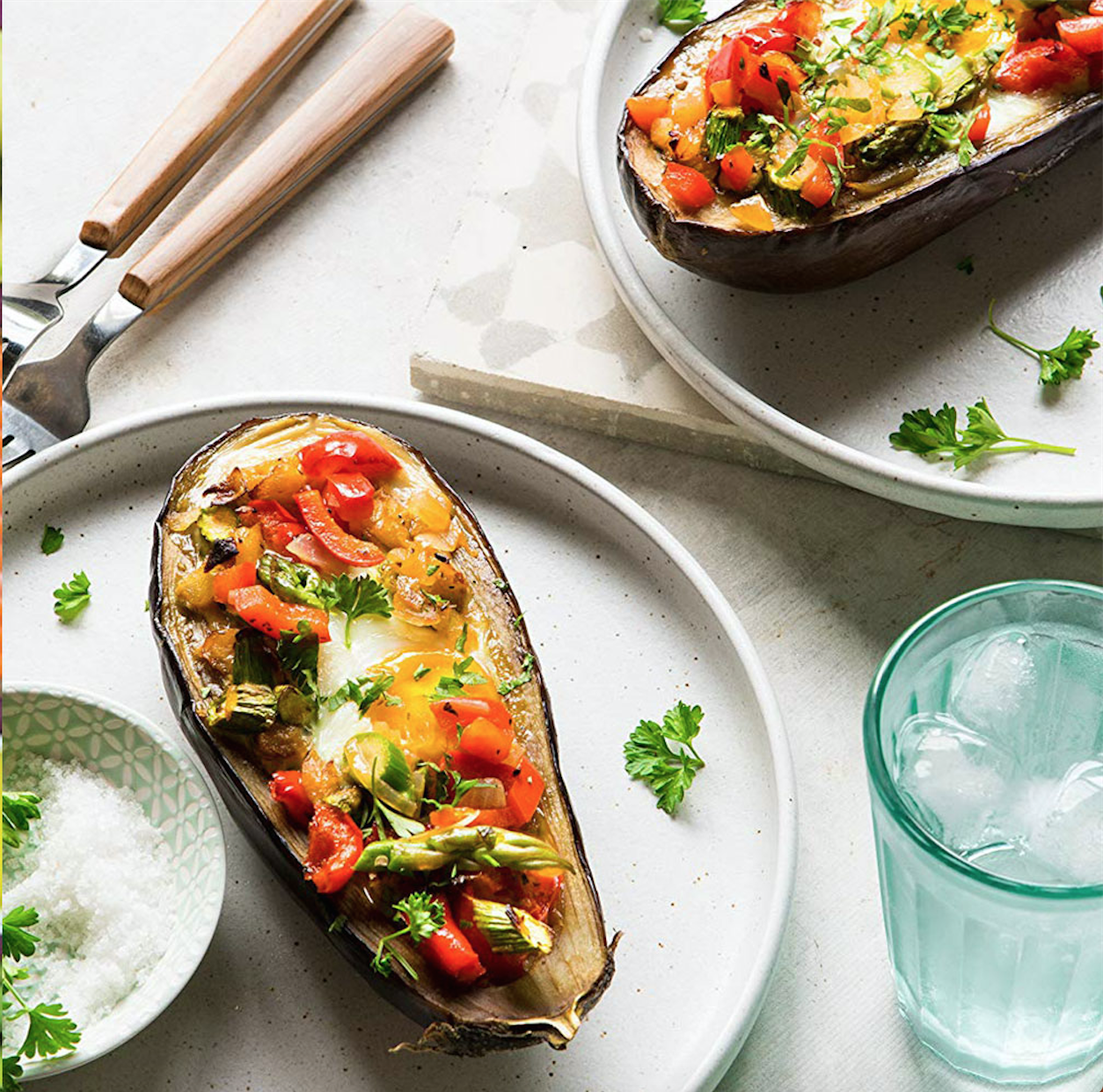 She Does Keto
Ingredients:
1 small eggplant, halved lengthwise
3 tablespoons olive, avocado, or macadamia nut oil
1 onion, diced
12 asparagus spears or green beans, diced
1 red bell pepper, diced
1 large tomato, chopped
2 garlic cloves, minced
1/2 block (8 ounces) extra-firm tofu (optional)
3 tablespoons chopped fresh basil leaves
Salt
Freshly ground black pepper
1/4 cup water
2 eggs
Chopped fresh parsley, for garnish (optional)
Shredded cheese, for garnish (optional)
Directions:
Tip: You can throw any vegetable you have on hand into this recipe: leeks, cauliflower, broccoli, cabbage…the list goes on. This recipe helps you get rid of veggies that may spoil in the next day or two!
Per serving: 380 calories, 26 g fat, 25 g carbs, 10 g fiber, 12 g protein.
For more healthy, easy, keto-friendly recipes, buy She Does Keto: The Complete Ketogenic Diet for Women.
Source: Read Full Article