Hello there! Are you respectfully curious about whether or not your imaginary life partner Adam Driver is in a non-imaginary relationship with someone other than you? Unfortunately, the answer is very much yes. The House of Gucci star and his beautiful middle-parted hair flop are married. And he has been for a very long time—he's just super low-key about it. Like, Adam Driver and his wife, the actor Joanne Tucker, are basically the exact opposite of Kourtney Kardashian and Travis Barker—meaning they are very much not spending their lives making out in various Hot Topics cities around the globe.
However! Since Adam starred in multiple highly-anticipated movies over the last year, including The Last Duel and House of Gucci, you've maybe spotted him and Joanne making the necessary series of rare public appearances. These two are notoriously private—which is probably why you're in a state of ?!?!?! right now—but we did some digging. Here's everything you need to know about Adam and Joanne's super-sweet relationship. Also, here's a random GIF of Adam majestically floating around in the sea for everyone to enjoy before we get started:
First Up, Adam and Joanne Got Married in 2013
But they were together long before that. Turns out Adam and Joanne met at Juilliard in New York City in the early aughts—a time that Adam succinctly sums up as, "She taught me what Gouda cheese is." True. Love.
The pair got married in a secret destination wedding, and at the time, sources told Us Weekly that "they are very sweet together. They've been dating forever—years—and live together; [they're] very comfortable and in love. She was with him before the Girls fame. They both love theater and the arts. She respects him so much.…Everyone on the show is very happy for them."
Sadly, there are no wedding pics, but here's a photo from that same year so you get a sense of their ~vibes~: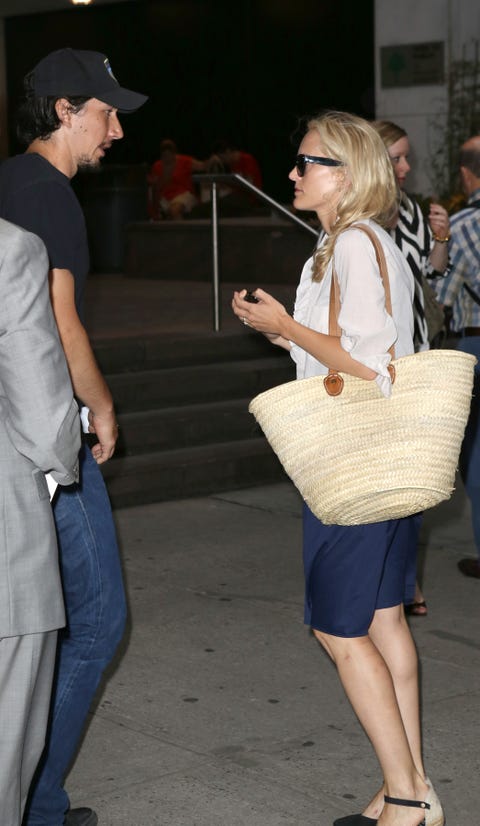 They Had a Baby ~Six Years Ago but Kept the News a Secret
Yeah, so in 2018, Page Six reported that Adam and Joanne had a baby in 2016 without anyone noticing. And apparently, the clues were FULLY there. Take this interview in W magazine, for example, in which Adam said, "I look at my dog—this sounds so absurd—but it's not—I don't know if I can love anything more. Like, I have a kid, maybe—and be like, ya know, but the dog!" And then he tried to downplay the kid mention with some awkward laughter.
Also, one time Adam and Channing Tatum were joking on camera about martinis and Channing accidentally said, "Can you imagine you're just making martinis for your baby?"
The final confirmation came courtesy of Adam in his October 2019 New Yorker profile. Adam compared keeping his son a secret from the public to "a military operation" and went on to say, "My job is to be a spy—to be in public and live life and have experience. But when you feel like you're the focus, it's really hard to do that."
Joanne Was in Italy With Adam for House of Gucci
Adam has been filming a ton recently, and clearly his family is there to support him. In fact, Joanne and their son joined Adam while he was in production for House of Gucci in Italy, and they were all photographed chilling out on the beach in pics published by Page Six!
They Have a V, V, V Cute Dog
The dog's name is Moose, and he lives in Brooklyn with Adam and Joanne (and their bb). "I kept bothering her about getting a dog for a while," Adam said. "I think I was just on a tangent, at Halloween. F*cking Halloween, ridiculous holidays, bullsh*t. If I had a dog, I'd play with my dog on Halloween. I don't have to see kids all the time. And she's like, 'Well, I'm getting you a goddam dog for your birthday, so shut up.'"
Adam and Joanne Have Hit Tons of Red Carpets Together
Here they are at Cannes: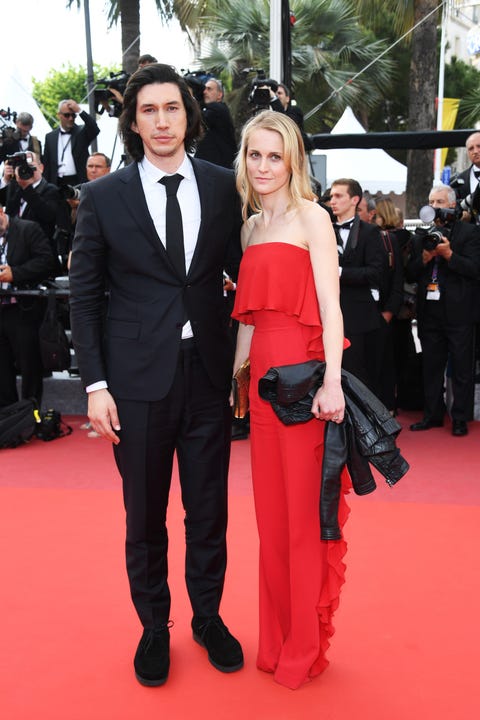 And at the Emmys: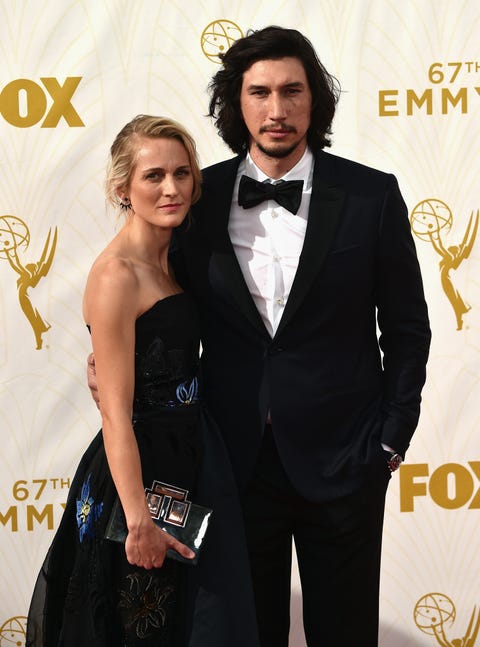 AND at the premiere of The Force Awakens: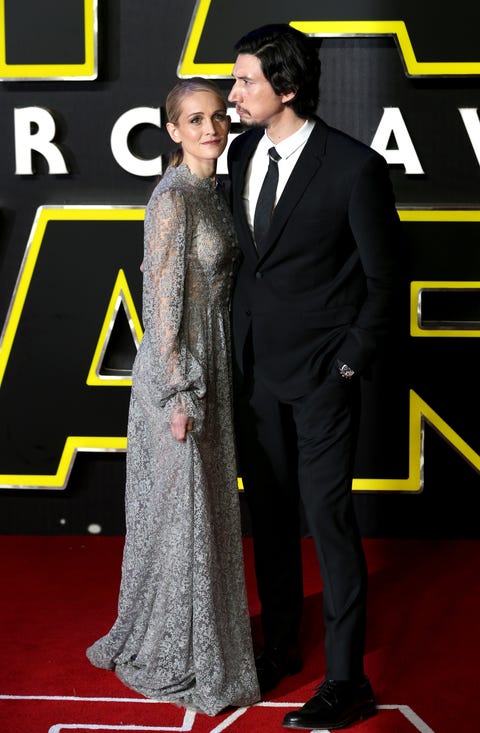 And at the 2020 Oscars: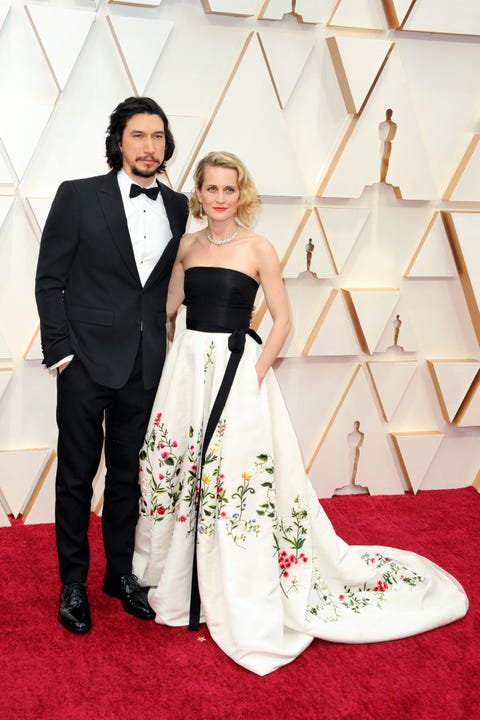 Joanne Had a Cameo on Girls
Her scene is with Adam and you need to watch it immediately:
There's Only *One* Selfie of Them in Existence
Well, like, at least in existence on the internet. Neither Joanne nor Adam have social media, so this pic for the arts program they founded is as good as it gets:
Source: Read Full Article