For the past month, you've probably been getting organized, working hard, and basically doing whatever you can to get all your shit together—TBH, Virgo season has been pretty exhausting! Whether you're getting into the groove of the new school year, dealing with additional work at the office, or just trying to stay on top of your to-do list, I think I can speak for us all when I say it's time for a break. Good news! Libra season begins on September 22. The air signs Libra, Gemini, and Aquarius are thriving the most right now, while the cardinal signs Aries, Cancer, and Capricorn are having a more intense time.
Libra season coincides with cuffing season for a reason—it's the best time of year to link up with new buddies, colleagues, or a new boo! In astrology, the Sun represents the self and your ego, so when it's in Libra—the sign of relationships—you turn your focus to the one-on-one relationships in your life. This is not the time to go at it alone. Anytime and anywhere you're with another person, you have a way higher chance for success—and you're more likely to have a good time, too.
Cooperation and collaboration are key right now. When it comes to your love life, this is the best time to work on your relationship with your partner. It's easier to open up to them, and it's easier to listen to them, too. If anyone's needs aren't being met, you're able to talk it out and fix any issues you have. When it comes to your social life, it's easy to squash any beef between you and a buddy, and you're able to turn a pal into a BFF. At work, you can get tons done, too, as long as you remember that teamwork makes the dream work!
Your Libra Season Shop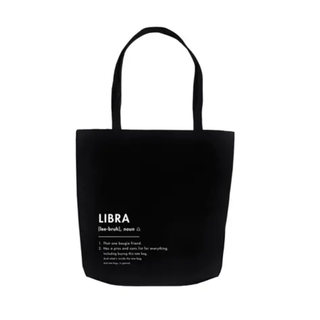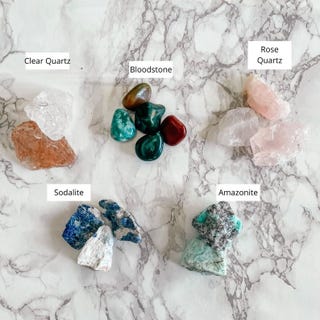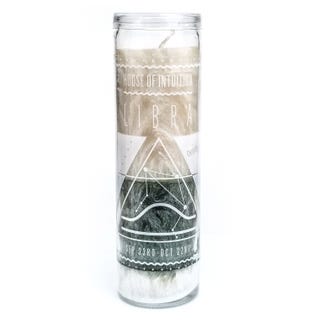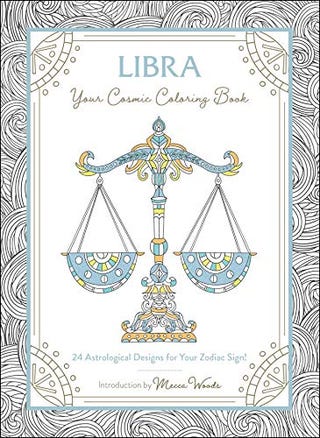 The biggest problem you might run into during Libra season is that you might over-identify with your relationships. If things between you and your boo aren't so hot, you might feel like it's all your fault. If a friendship is in bad shape, you might think that you, as a person, aren't the best. As long as you remember to work together, you'll be able to push through these issues without a problem. Oh, it's still Mercury Retrograde until October 2, so be prepared to deal with your exes!
Free advice: Call up your boo or your bestie and plan something really fun with them this Libra season. Be a little friendlier to your coworkers—you might turn a work friend into a real friend. If an ex reaches out, work through the drama and find closure. As long as you're connecting with someone else right now, you're able to make tons of magic happen. Enjoy!
Read your Libra season 2022 horoscopes for your Sun/Rising sign:
Aries
With Libra season activating your chart's zones of relationships, it goes without saying that this is a great time of year for your love life and your squad. You're as independent as they come, Aries, but any time with a friend, coworker, or your partner is time well spent right now!
Taurus
You're taking on additional work on the job right now, Taurus. That sounds daunting, sure, but listen! If you can find a way to work with your colleagues, you'll breeze through your work and do a spectacular job. Who knows—you might even start crushing on a cute coworker and find yourself a new boo!
Gemini
Libra season is giving your love life a glow up! Meeting new potential paramours is easier than ever right now. You're feeling even more extroverted than normal, and you're getting showered with attention and affection from all types of people. If hooking up is your thing, this is an amazing time of year. Have fun!
Cancer
Libra is the sign of relationships, but it's also the sign of aesthetics and the sign of balance. Life at home is a little off-kilter for you right now, and this Libra season, you're being given the chance to spruce things up, redecorate, and find equilibrium by connecting with roommates and/or learning to get along better with your family. This month, you're turning your house into a home.
Leo
Literally everyone and their mother is hitting you up right now, Leo. You are busy AF, but not with work—your sched is overbooked with social outings and get-togethers! You're having a great time with your buddies, siblings, and community, and you're also making loads of new connections, too.
Virgo
Right now, you're being asked to figure out your wants vs. your needs, especially when it comes to your relationships. You have a tendency to over-invest your time and energy into your partner, but right now, you're learning to speak up about what you need from the relationship and find the balance you've been looking for.
Libra
HBD! You're the main character, Libra! Now is the perfect time to initiate new projects, jobs, and relationships, all of which will have long-lasting significance in your life. Spend as much time with your boo and your bestie as you can, and you can make tons of progress together, not just in your relationship, but with your collective goals and wishes.
Scorpio
You've been lingering in the past way too long, Scorpio, and Libra season is here to help you find balance in your life. Exes are coming back around, incomplete jobs and projects are becoming relevant again, and you're being asked to move past it all for good.
Sagittarius
You are the social butterfly right now, Sagittarius! This is the best time of year to spend with your crew. You're making new connections and moving away from shitty, toxic friends. By the end of Libra season, you'll have found or created a squad where you fit in perfectly.
Capricorn
All eyes are on you right now! This is a critical moment, Capricorn, especially when it comes to your career. You're finishing up big projects, and your work is being recognized and rewarded. That being said, your shortcomings will also be noticed, and the consequences will be dished out quickly. Put your best foot forward, work hard, and you might just end the month with a raise or a promotion!
Aquarius
This month is all about expanding your horizons and broadening your perspective. You're meeting people who are totally different from you, and in the process you're learning tons about the world around you. These relationships will make you a more well-rounded, aware, and intelligent person, so nurture them.
Pisces
Your love life is much more intimate and erotic right now, Pisces. Libra season is urging you to give yourself to your partner completely, and let them do the same for you. By the end of the month, you'll feel a sense of entanglement with your love. But if you're single, be careful about who you hook up with—catching major feelings is all but guaranteed.
Source: Read Full Article