She was reacting to a video of Rose McGowan and Holly Marie Combs apparently laughing at the new version.
It's new "Charmed" vs old "Charmed" on Twitter.
Sarah Jeffery attacked her predecessors on Monday night after watching a video of the OG stars Rose McGowan and Holly Marie Combs apparently trashing the reboot.
The 24-year-old shared a clip of the two actresses, who played half-sisters Paige and Piper in the original show, laughing in solidarity with fans who search Netflix looking for their show — which was pulled from the streamer — and only finding the newer version in its place.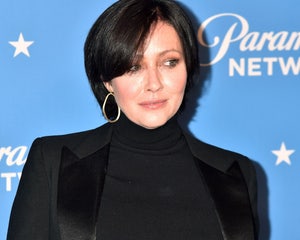 Shannen Doherty Says 'I've Got a Lot of Life in Me' As She Details Breast Cancer Relapse
"But it sucks," McGowan says in the clip, before admitting: "I haven't seen it I can't say that. I've never seen it."
"I said it sucks!" she reiterated to a laughing Combs, adding: "But I'm happy that people have jobs. But it can still suck."
The clip was posted by a Twitter fan who wrote: "It really doesn't sit right with me that white women from the OG charmed consistently put down a new #Charmed with a POC cast.. you hate to see it"… and Jeffery certainly agreed.
"You know, I saw this earlier and I refrained from saying anything. I thought, better to just let them shout into the abyss," she wrote, sharing the clip. "But I do want to say, I find it sad and quite frankly pathetic to see grown women behaving this way."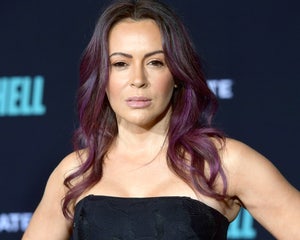 Alyssa Milano Denies Calling Police on Squirrel-Hunting Teen
"I truly hope they find happiness elsewhere, and not in the form of putting down other WOC [women of color]. I would be embarrassed to behave this way. Peace and love to y'all."
In the new show, Canada-born Jeffrey plays plays Maggie Vera, one of three Latinx sisters, while she herself is of African American, Indigenous Canadian and English descent.
While Twitter followers disagreed on whether or not the actresses were justified in criticizing the new show, there was just as much debate over Jeffrey bringing the issue of representation into the discussion.
The original Charmed, which also starred Shannen Doherty and Alyssa Milano, ran for 8 seasons from 1998 to 2006.
Jeffrey, as it happens, did have some very nice words for one of the original stars on Tuesday: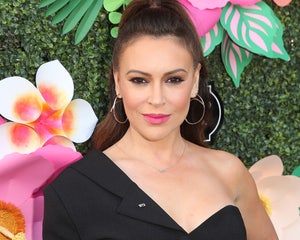 Alyssa Milano Reveals 'Absolute Worst Part' of Lingering Covid Symptoms
Source: Read Full Article