Nearly 20 years ago, Disney/Pixar launched the first movie in the Monsters, Inc. series and since then, the franchise has gone on to gross more than $1,000,000,000 worldwide. Fans who grew up watching Sulley and Mike will be delighted to know that they can see the return of these characters on Disney's new streaming service, Disney+.
The latest incarnation of Monsters, Inc. will be in the form of an animated television show calledMonsters at Work that will hit theplatform in 2020. Disney+is slated to launch in November 2019 and will feature new, original contentalong with classic films and shows from its various properties, includingMarvel and Pixar.
Will the new show follow 2001's Monsters, Inc. or the 2013 prequel, Monsters University? The Walt Disney Company shared a few detailsabout the project, and it promises to capture the laughter and warmth that theseries is known for spreading.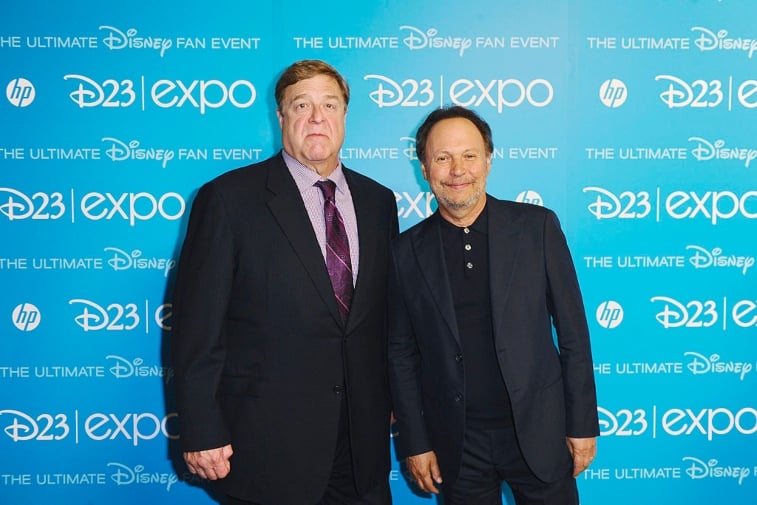 What the new 'Monsters at Work' is about
The spinoff takes place six months after the events of thefirst movie, so it will feel like little time has passed in Monstropolis.According to a pressrelease from ABC Television Group, the power plant is running on children'slaughter thanks to Mike and Sulley, and they've become role models:
"'Monsters At Work' follows Tylor Tuskmon (voiced by Ben Feldman), an eager and talented young mechanic on the Monsters, Inc. Facilities Team (MIFT) who dreams of working his way up to the factory Laugh Floor to become a Jokester alongside his idols Mike and Sulley."
Feldman recently shared a first look at his character,Tylor, on Instagram, stating that he's excited about his role. We don't know ifBoo will show up, but other characters will be introduced along with Tylor,including his boss Fritz, a plumber named Duncan, and fan faves Mike and Sulley.
Who's joining the show's cast
In a move that's sure to be a treat for viewers, BillyCrystal and John Goodman will bereprising their roles on the series. Jennifer Tilly will return as Celia aswill John Ratzenberger to play the snow-loving Yeti and a new character.
The announcement also highlighted that Henry Winkler of Happy Days fame will be joining the cast of new characters. Here's who else is starring:
"Kelly Marie Tran ('Star Wars: The Last Jedi") as Val Little, Tylor's lifelong friend and confidante; Henry Winkler ("Barry") as Fritz, the scatterbrained boss; Lucas Neff ("Raising Hope") as Duncan, an opportunistic plumber; Alanna Ubach ("Coco") as Cutter, the officious rule follower; and Stephen Stanton ("Star Wars Resistance") as Smitty and Needleman, the bumbling custodial team. Aisha Tyler ("Archer") voices Tylor's mom, Millie Tuskmon."
Behind the scenes, Bobs Gannaway, who's worked on Stitch! The Movie, and Tinkerbell films,will be involved with production and animation. This month, Pixar released alogo for the new show, and it looks similar to the original Monsters, Inc.image:
As ScreenRant points out, this is just one of Disney's animated series projects that could lure in tons of subscribers with family-friendly content. Other ventures on the horizon for Disney+ include a reboot of Chip 'n' Dale, a spinoff of Toy Story, a fantasy series called The Owl House, and a UK preschool show called Bluey. Disney+ will be $6.99 a month and the platform will not offer any R-rated content.
With any luck, Monstersat Work will surprise viewers with other familiar monster faces. We don'thow long the wait will be, but excited fans should stay tuned for any upcomingtrailers.
Source: Read Full Article