When you think about Meryl Streep, the first thing that comes to mind is her reputation as one of the best living film actors. Streep earned that rep with performances in movies like The Deer Hunter, Out of Africa, and Sophie's Choice (for which she won her second of three Oscars).
In recent decades, Streep hasn't slowed down a bit. She's received six Oscar nods since 2010 (making it a record 21 overall) and won her most recent Best Actress award for her performance in 2011's The Iron Lady. Basically, when she zeroes in on a good part, she almost always nails it.
With Streep's stature, she has the luxury of being very picky about the projects she takes on. That's probably why we haven't seen her on TV much since her breakout, Emmy-winning role in 1978's Holocaust.
Yet Streep has taken on a few TV roles before her major part in Season 2 of Big Little Lies. As you'd probably expect, she's walked away with awards just about every time she did.
Streep's TV work mostly came in miniseries and film specials.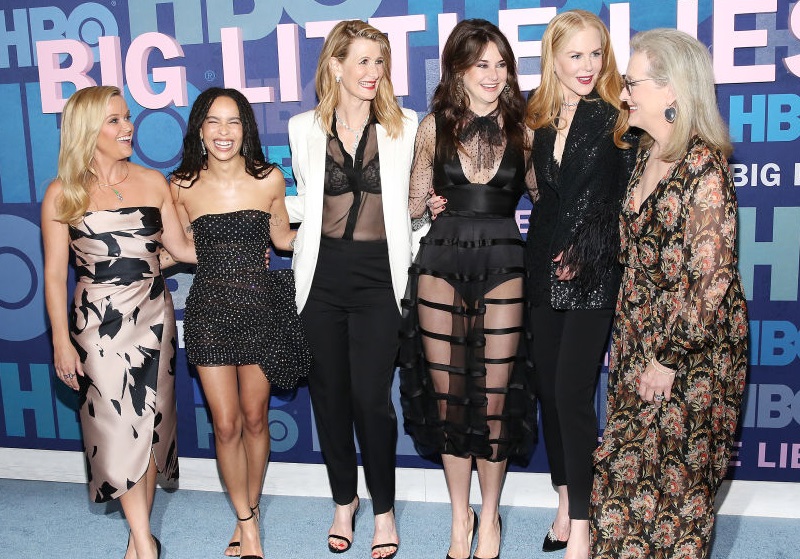 Prior to her breakthrough film role playing Linda in The Deer Hunter (1978), Streep worked on the TV film The Deadliest Season and the Great Performances series on PBS. After her acclaimed role in Holocaust, Streep stuck mostly to major motion pictures.
Only a 1982 adaptation of Lewis Carroll's Alice at the Palace found her back on the small screen before the '90s. The next time you could see her perform without buying a movie ticket (or renting a VHS cassette) was 1997's …First Do No Harm.
However, you could hear Streep's excellent voice work if you listened closely. She played Bart's love interest Jessica Lovejoy (daughter of the Rev) in a great 1994 Simpsons episode and also voiced Aunt Esme in a King of the Hill episode from '99.
After that, fans had to see the dawn of the new millennium before catching Streep back on the small screen. But it was worth the wait.
Streep's biggest dramatic TV role came in 2003's 'Angels in America.'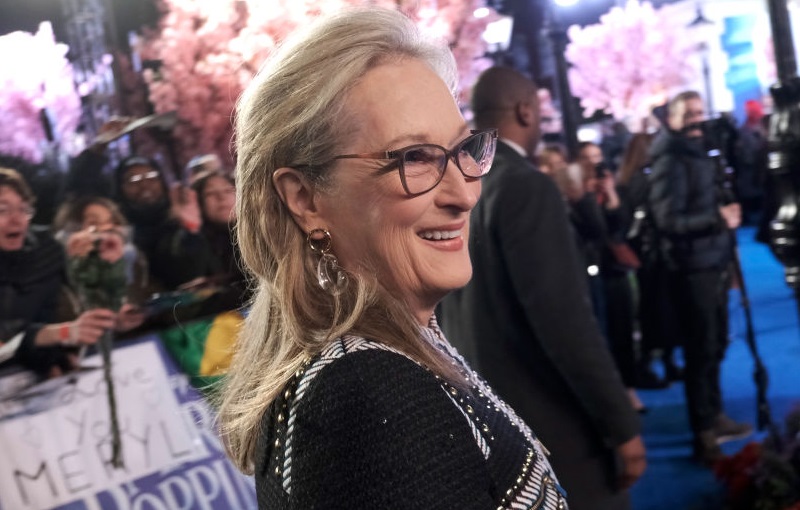 When Streep took her biggest TV role in decades, it was a blockbuster: Tony Kushner's adaptation of his own Angels in America for HBO (2003). Directed by Mike Nichols and co-starring Al Pacino and Emma Thompson, Angels dominated the Golden Globes and Primetime Emmys that year.
Streep won a Golden Globe and an Emmy for her portrayals of multiple characters in the seven-part miniseries. Obviously, that was Streep's biggest commitment to TV (well, HBO) since the '70s.
However, that didn't close the book on Streep's TV credits. She had a recurring guest-star role (five episodes) as Camilla Bowner in Lisa Kudrow's Web Therapy series on Showtime (2010-12).
In brief, Streep has rarely done TV work, but when she has she's made it count. We expect nothing less — and that includes awards — from her turn in Season Two of Big Little Lies.
Also see: Why Meryl Streep Agreed to 'Big Little Lies' Without Even Reading a Script
Source: Read Full Article