What's happening: Tonight, there's a cazimi Mercury, which is basically your one day get-out-of-jail-free card for Mercury Retrograde—in fact, it marks the halfway point of the retrograde. Mercury Retrograde also scoots into Mercury's favorite sign, Virgo, tonight. Then on Saturday, Venus opposes Neptune, the planet of mysteries and deception, before harmonizes with Pluto, the planet of power and transformation, on Sunday…while also connecting with Mercury. The Sun is also opposite lucky Jupiter on Sunday. Yes, it's a busy day!
The week is less eventful, but on Tuesday, Mercury harmonizes with Pluto, and on Wednesday, Mars and serious Saturn link up. Finally, on Thursday, Venus enters Libra, one of its favorite signs!
More Sex + Astrology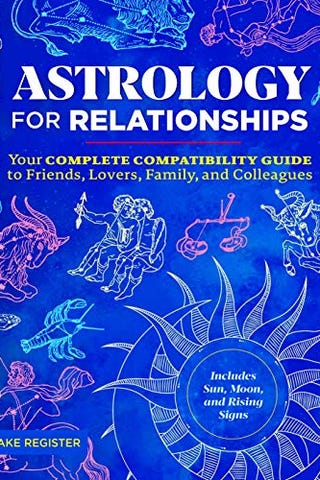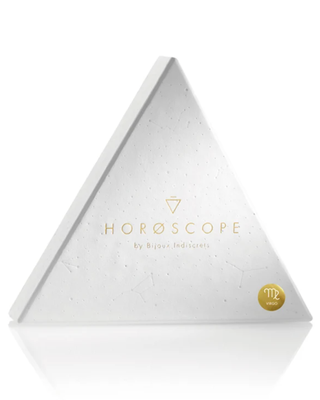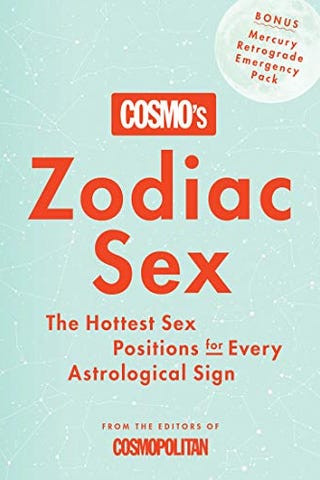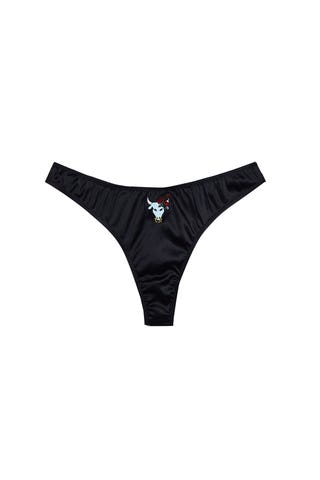 What that means for *you*:
Aries
Tonight's cazimi Mercury is a big "aha!" moment for you, Aries. You know exactly where you stand when it comes to your relationship, and you know exactly where you want to go with your partner in the future. Because it's still Mercury Retrograde, this isn't the best time to DTR, however. Venus enters your chart's relationships zone at the end of the week, so you can rest assured that you'll be getting loads of action soon, whether you're boo'd up or not!
Taurus
Mercury backpedals into Virgo this weekend, which activates your chart's zone of romance, sex, and fun. If your love life's been particularly dry lately, now's the time to get flirty and find someone to fool around with! Sunday's your luckiest day when it comes to your love life, so schedule a date or having a hot hookup. Venus entering Libra at the end of the week suggests that there's a cute coworker who's into you, so if you've been crushing on a colleague, now's the time to ask them out!
Gemini
This weekend is stellar for your love life, especially if you're in the market for a hookup! If you're looking for a FWB, now's the time to ask your buddy if they want to get busy in bed. This isn't the best time to take your love life seriously, however—Libra season, plus Venus entering Libra at the end of the week, is all about perusing your options and sampling all kinds of different lovers. That way, you'll be able to find someone who's a perfect match for you—just wait til after Mercury Retrograde ends to start anything serious!
Cancer
Your DMs are filling up this weekend, Cancer! In fact, there are a bunch of cuties trying to get with you—and there are a few exes who are interested in getting some, too. This is a great time for experimenting with your love life (in and out of bed), flirting with tons of people, and having a good time without worrying about committing. Hang loose and have fun, and don't set any high expectations for any of your potential paramours for now.
Leo
Shoot your shot! The cazimi Mercury tonight is one of the best transits to send an important text message or start a major conversation. That being said, it's still Mercury Retrograde, so if you're thinking about making it official, hold out just a little bit longer. Instead of saying "Do you want to be my boyfriend/girlfriend/partner?" just let them know that you like them a lot, and you're open to exploring something more serious with them in the future.
Virgo
This is the last week that Venus, the planet of love and beauty, is in your sign, so make the most of it! Ask your crush out, approach that hottie at the bar, or DM that sexy Tinder match you just connected with, and you're all but guaranteed to find success! Right now, your words carry immense power, you have a very magnetic aura, and people are just dying to get with you. Take advantage of this sexy astro before Venus enters Libra on Thursday!
Libra
The planet of love, Venus, is still in your chart's 12th house of past and incomplete cycles, so you're not getting much action this week—instead, you can count on dealing with exes, and using this time to tie off loose ends and find closure. Not very fun, I know, but listen; there's some good news at the end of the week! Venus enters one of its favorite signs, your sign, on Thursday, which turns you into a total babe magnet. You're about to make lots and lots of magic happen in your love life!
Scorpio
Your crush is sending mixed signals, and it's taking a big toll on you. This week, go to them and set the record straight. Do they like you back? Are they interested in something serious, or just a hookup? These are the questions you need to ask so you two can be on the same page. You're not guaranteed to get much action, but you're able to finish out this week knowing exactly where you stand. Don't set high expectations, though—expectations are just premeditated resentments, and you don't want to feel disappointed or heartbroken because you thought there was something there that wasn't.
Sagittarius
Libra season is all about making new connections, and you're really embracing those vibes right now! If you're looking for a hookup, you're having zero issues finding someone sexy to fool around with. If you want to turn a friendship into a FWB situation, this is the weekend to give it a shot! Sunday's your luckiest day in love, Sagittarius, so shoot your shot at the end of the weekend. Get ready, because you're about to have a stellar time!
Capricorn
You're reaching a major point in your love life this week, Capricorn. If you've been crushing hard on someone, this week's the time to shoot your shot. If you've been going steady with someone, now's the time to think about making it official. Think is the operative word: Don't DTR-ing quite yet—just figure out exactly how you want to start that conversation, then after Mercury Retrograde is over on October 2, you can start The Talk.
Aquarius
This week, you're feeling (uncharacteristically) emotional when it comes to your love life. If you're boo'd up, this is great! Romance comes more easily and sex feels more intimate. If you're looking for no strings attached fun, however, you might want to wait 'til after Venus enters Libra on Thursday before finding someone to hook up with. Catching feelings for your fling is all but guaranteed right now!
Pisces
Venus, the planet of love, has been lighting up your chart's relationships zone for the past couple weeks, and unfortunately, this is the last week of this lovely transit—so take advantage of these good vibes while you can! If you're single and ready to mingle, you're in luck, because Sunday's and Tuesday's astro is spectacular for putting yourself out there and finding a new love connection. Open your dating apps, go out to your favorite bar, or just text your crush—the odds are absolutely in your favor.
Source: Read Full Article