Duchess of Sussex Meghan Markle used to be a Hollywood actress, so she counts quite a few A-list stars as close friends. One famous friendship that Meghan Markle has is with Priyanka Chopra, the star of ABC's Quantico as well as Nick Jonas's wife.
Markle and Chopra seemed very close before the former moved to England, so what is their friendship like now? Has the distance affected their bond at all? Read on below to find out the answer.
How did Meghan Markle and Priyanka Chopra meet?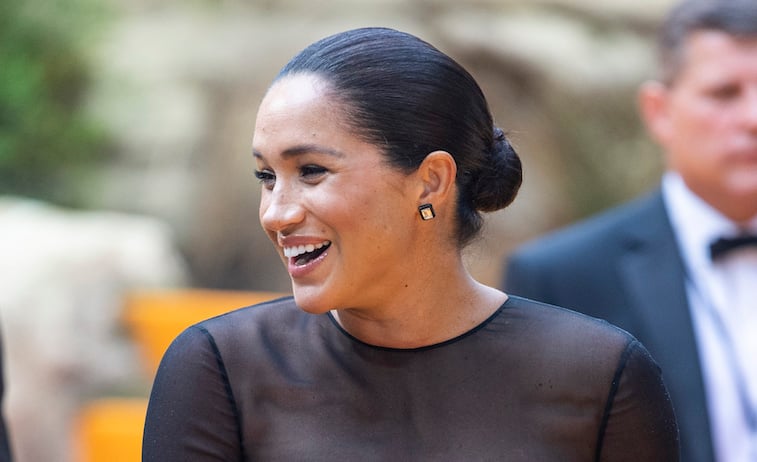 Markle and Chopra goes all the way back to 2016. The two of them met at the annual ELLE Women in Television and simply hit it off as they talked to each other.
Chopra said that they "bonded as actors" and "became friends, like two girls would."
Meghan Markle also shared her own side of the story. Speaking to India West in 2016, Markle revealed that Chopra told her that she was a fan of Suits and the two of them had an immediate connection: "You know when you meet someone and you just 'click'… It was just an easy, natural progression."
What is Meghan Markle and Priyanka Chopra's friendship like?
Since both Markle and Chopra were actresses with busy schedules, they did not hang out everyday. However, Markle told India West that they "managed to keep in touch via email and text, and try to see each other whenever we're both in the same town."
It seems that a large part of their bond comes from their commonality. Both women have always been passionate about using their voices to change their world. They often spoke out about issues such as women's rights, education, and other humanitarian causes.
Additionally, they're both feminists and Chopra is known for coming to Markle's defense when the media focuses too much on her relationship with Prince Harry. 
Back in 2017, she told Entertainment Tonight: "She's on the cover of Vanity Fair. It would have been nice to write about her not just her boyfriend… She's an actor, she's an activist, she's a philanthropist. I mean, she does so much more."
Has the distance impacted Markle and Chopra's friendship?
Of course, these days Markle lives in England with Prince Harry and baby Archie while Chopra settled down with Jonas in the United States.
They're definitely quite far away from each other now and this has caused some people to think that the two women are growing apart or even feuding. Most notably, for example, Markle did not attend Chopra's wedding and Chopra skipped out on Markle's baby shower.
However, a source shared with E! News that these absences do not "mean anything about their friendship." According to the insider, they are still close and "Meghan confides in Priyanka about the adjustments she has to make with being a royal."
Chopra herself confirms this as well, saying that the distance has not made their friendship any worse.
"I think friendships depend on people individually and how personal your relationship is," Chopra told People. "When you have real friendships, like ours, it doesn't matter what people look at you as or where your world goes, you sort of just, stay friends. And I think that's what we're like."
Not to mention, Chopra goes to London quite frequently for work and she has even expressed interest in perhaps buying a home across the pond. "Nick and I want to get a place in London at some point," she recently told ELLE UK. "Whenever I go there, I feel connected to the city."
Source: Read Full Article