The two-part season finale of Keeping Up With The Kardashians is finally upon us and the amount of drama that is about to take place is out of this world.
After months of patiently waiting, fans will be able to witness the Tristan Thompson and Jordyn Woods scandal unfold.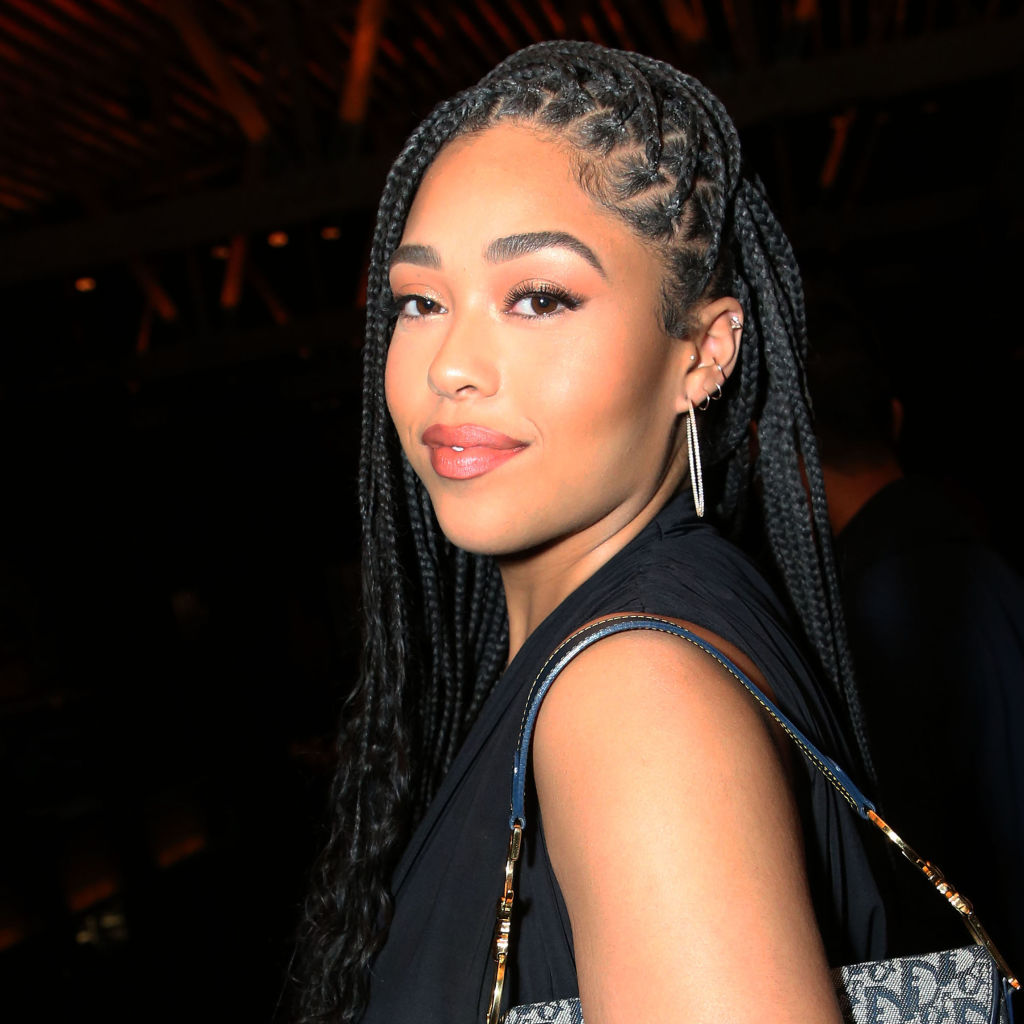 Many of us already know that this was a difficult time for the Kardashian family and emotions will definitely be running high throughout the entire episode.
However, Jordyn Woods is hoping people will see her "real" self during the season finale and that her truth will shine through.
The explosive trailer isn't making Jordyn look too good
Jordyn Woods is back in hot water after viewers got a sneak peek of the upcoming Keeping Up With The Kardashians season finale.
In it, Khloé Kardashian learns of Jordyn's hookup with her boyfriend and father of her child, Tristan Thompson.
The scandal completely rocked the entertainment world to its core when it happened back in February, but now, fans are seeing how much of a toll this scandal took on the Kardashian family.
In the trailer, Khloé can be seen wiping way tears as family friend Larsa Pippen is telling her the shocking news.
"Tristan and Jordyn were all over each other last night," Larsa said.
"We just need to figure out what the whole full story is," Kris Jenner tells Kim Kardashian.
But according to the KKW founder, they already know the NBA player is guilty of cheating. "Tristan admitted it!" she says.
Khloé is obviously heartbroken over Tristan's infidelity but she is more blindsided by the fact that a person she once considered a sister would do something like this to her.
"I knew who he was — I never in a million years thought that's who she was," she tells Kylie.
"It just sucks it has to be so public," she adds, crying.
Jordyn hopes this episode will not define her character
Though the season finale trailer isn't really shining a positive light on Jordyn Woods, the model is hoping viewers still get to see the "real" her.
While speaking with Entertainment Tonight on June 17, Woods responded to the jaw-dropping trailer by saying, "Everyone has their truth and their story, so you just go with it," then adding, "Everyone has the right to speak their truth."
Jordyn was then asked how she thinks the show will portray her and the model simply answered, "Hopefully, like myself, and the real me will shine."
Though the episode could possibly bring up ill feelings for the model once again, she is trying her best not to focus on that and just continue furthering her career.
"Life moves on," Jordyn tells ET. "Money doesn't stop. The world doesn't stop. And hopefully, everyone is just, you know, going forward."
Jordyn Woods is not looking to dwell on the past and is just "staying busy, staying positive and just working. I don't think I've ever been more busy."
Currently, Jordyn Woods has a lot to look forward to in the upcoming months and is excited for what is to come in her career.
"I was on Grown-ish," she revealed. "That comes out next month, and, yeah, hopefully, more stuff is coming soon."
"Hopefully, the sky's the limit," Woods continued. [I'm] trying new things, getting into acting, I have my active-wear line, more designing, and just moving forward and keeping positive people around me."
She concluded, "I mean life is short, you know, tomorrow is not promised, so just always stay as positive as possible."
The two-part season finale of Keeping Up With The Kardashians begins this Sunday, June 23, at 9 p.m. ET on E!
Source: Read Full Article