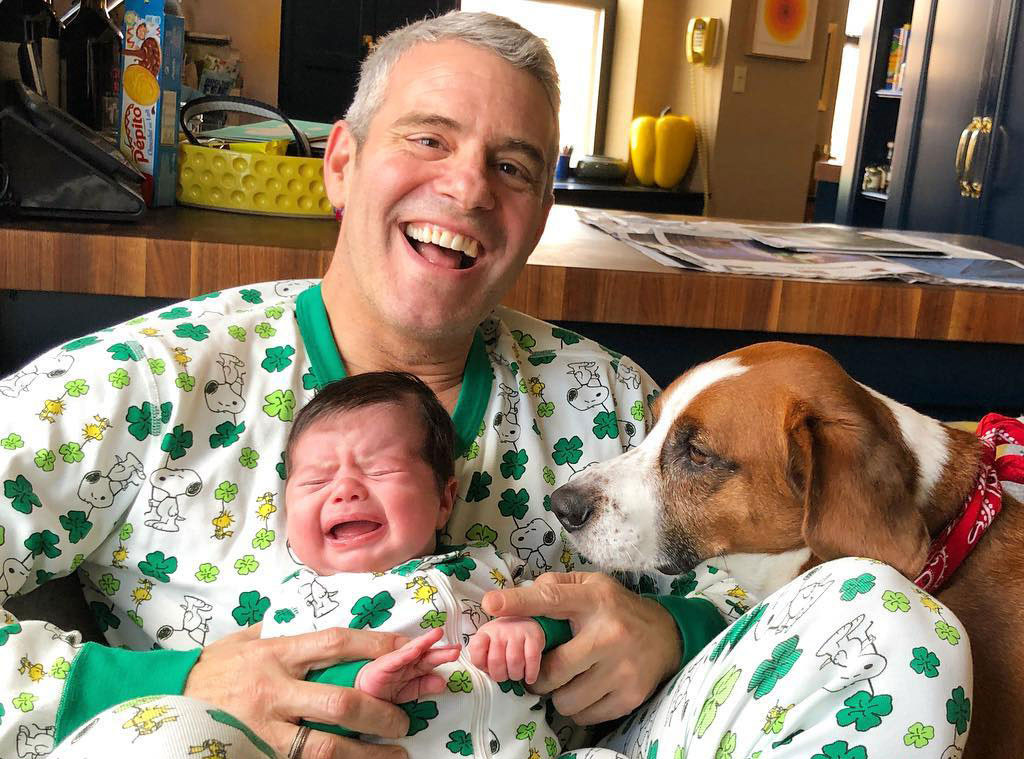 Instagram
All hail the king of Bravo, Andy Cohen!
Today is the TV host's birthday, so if you watch any Bravo series then it is sort a reality TV holiday, right? Well, it's not but it totally should be.
The Watch What Happens Live host and executive producer is celebrating his 51st birthday and we're celebrating right alongside him. Every birthday that we get to honor the hilarious and lovable host, writer and producer is a good one, but 51 is going to be a special one.
Sure, Cohen has already turned the big 5-0, but this year, his birthday party will include a new and very special guest…his son, Benjamin Allen Cohen!
On Feb. 4, 2019, Cohen welcomed his first child via surrogate and now that it's his birthday he will be getting extra love from his baby boy, and we are seriously hoping for matching birthday ensembles from the Cohen men.
Cohen runs with a pretty impressive crowd including, Anderson Cooper, Kelly Ripa, Sarah Jessica Parker and Mark Consuelos, and yet, we have a feeling his son is all the company he needs on his birthday this year.
In fact, because it's The Real Housewives of New Jersey producer's birthday we're giving you all the gift of cuteness. How are we doing this you ask? By showing off baby Benjamin and his proud papa's sweetest moments so far!
Happy birthday, Andy! Keep being a great dad, hilarious Real Housewives reunion host and of course, killing it on WWHL.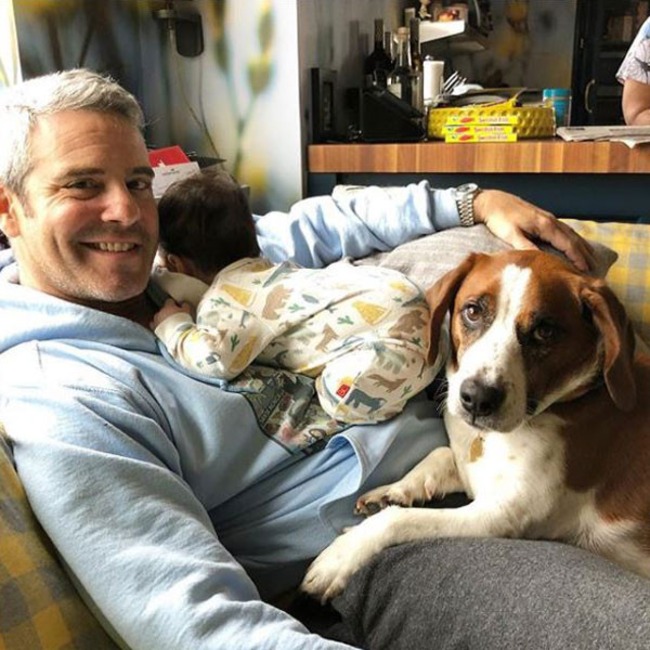 Instagram
Easter Bunnies
Baby Benjamin celebrated his first Easter in cute pajamas snuggling up to his proud papa, Andy Cohen.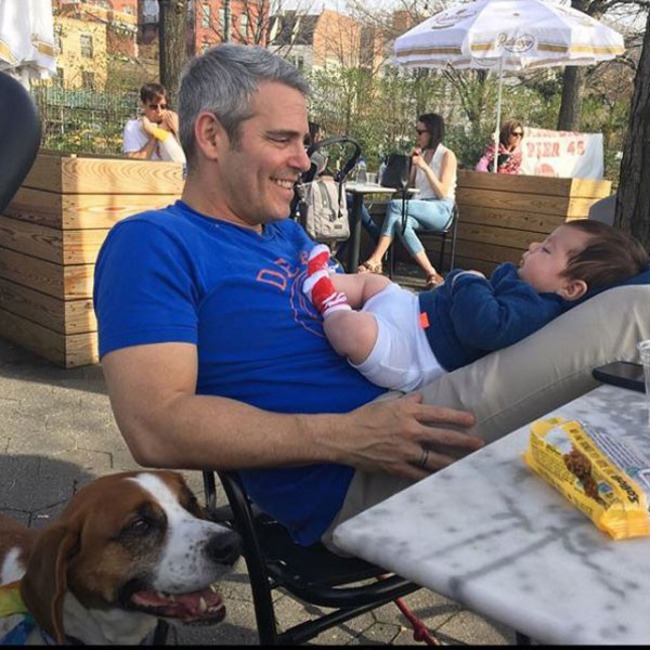 Instagram
Spring Baby
As soon as spring hit in NYC, the Cohen men were out and ready to soak up the sun.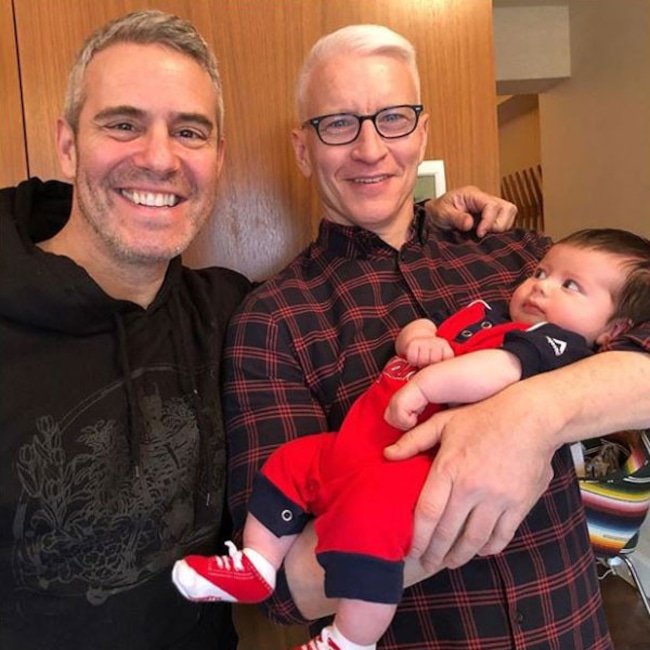 Instagram
Side Eye Extraordinaire
In April, Cohen's son proved he's already nailed the side eye in this hilarious photo with Anderson Cooper.
Article continues below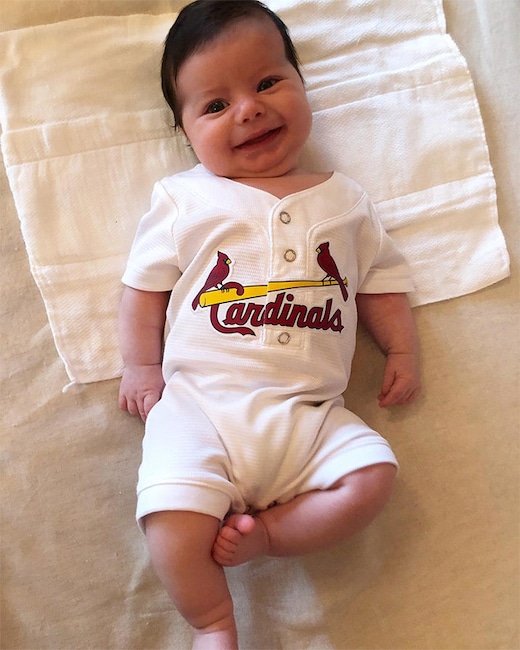 Instagram / Andy Cohen
Play Ball!
Benjamin was excited about MLB Opening Day in St. Louis as he showcased his Cardinals pride, a gift from team pitcher Michael Wacha, who Cohen named his dog after.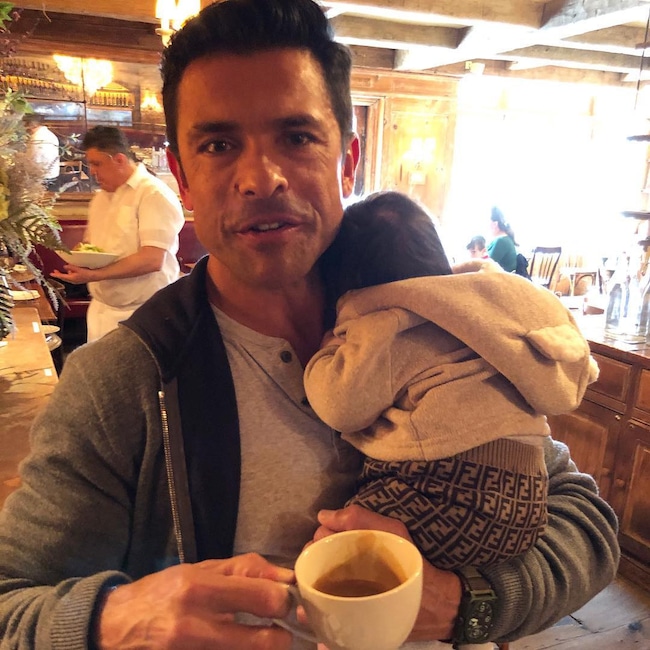 Instagram / Andy Cohen
Guess Who?
Benjamin met Mark Consuelos in early 2019 and we are forever jealous.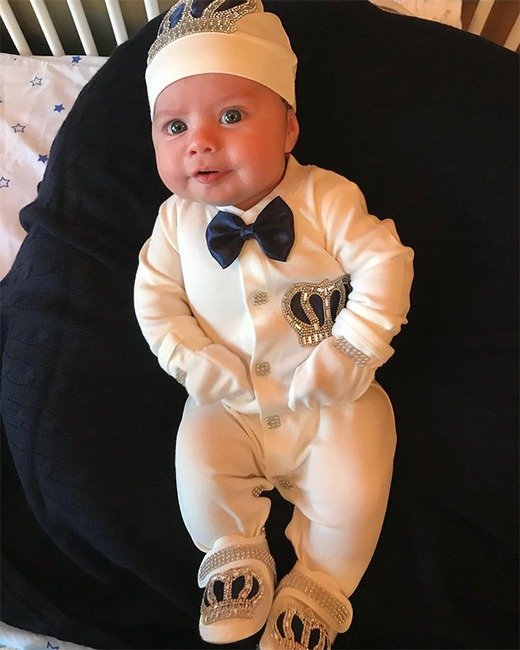 Instagram / Andy Cohen
King Ben
"Ben is ready for the #RHOA finale in his King-wear, gift from @porsha4real! What a trip! #KingBen," Cohen wrote on Instagram.
Article continues below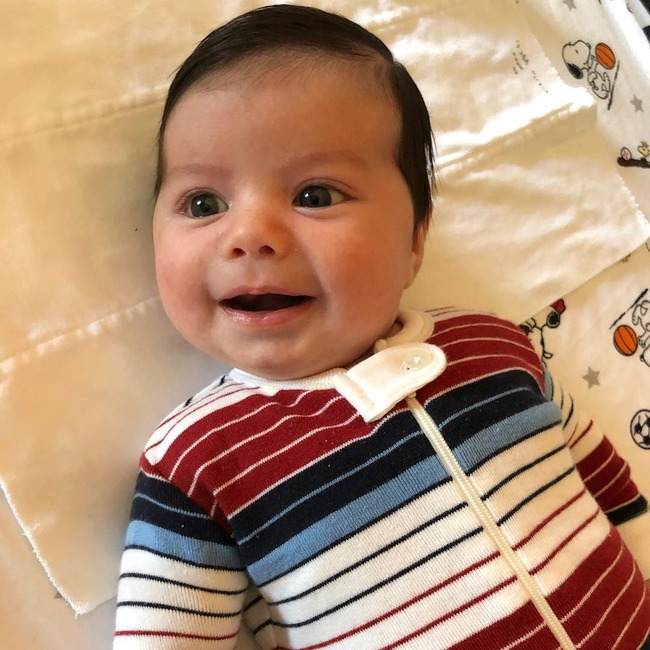 Instagram / Andy Cohen
Who's That?
"The 40-Day-Old Virgin," Cohen captioned this adorable snap on Instagram.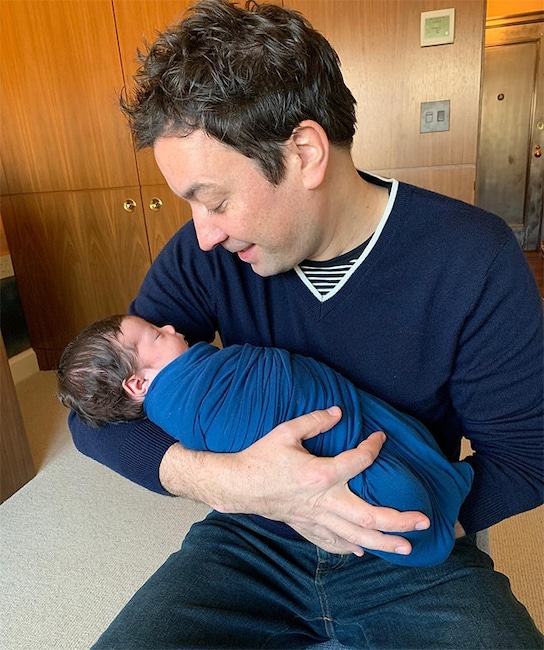 Instagram / Andy Cohen
Future Tonight Show Guest
Benjamin has already met Jimmy Fallon so clearly he'll be appearing on The Tonight Show in no time.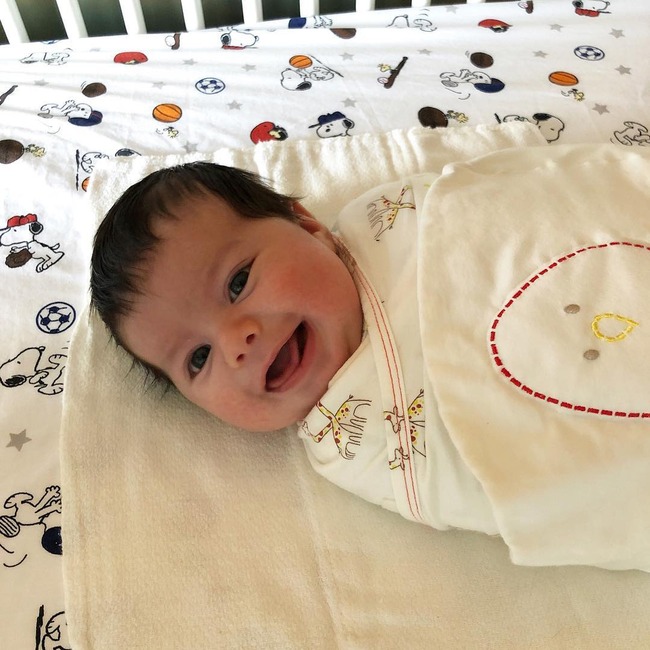 Instagram / Andy Cohen
What a Smile
That is one happy baby!
Article continues below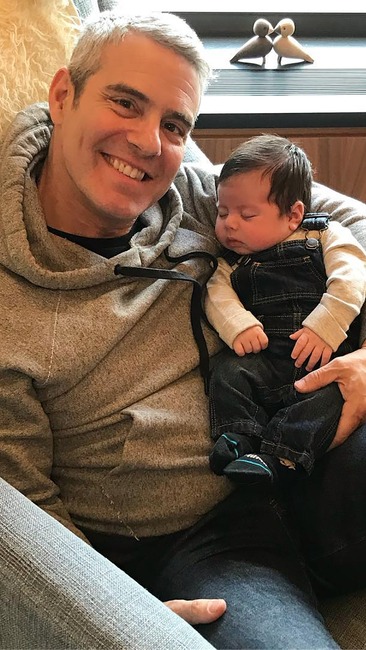 Instagram / Andy Cohen
Best Buddies
Dad is all smiles as his baby boy takes a snooze in a cute pair of overalls.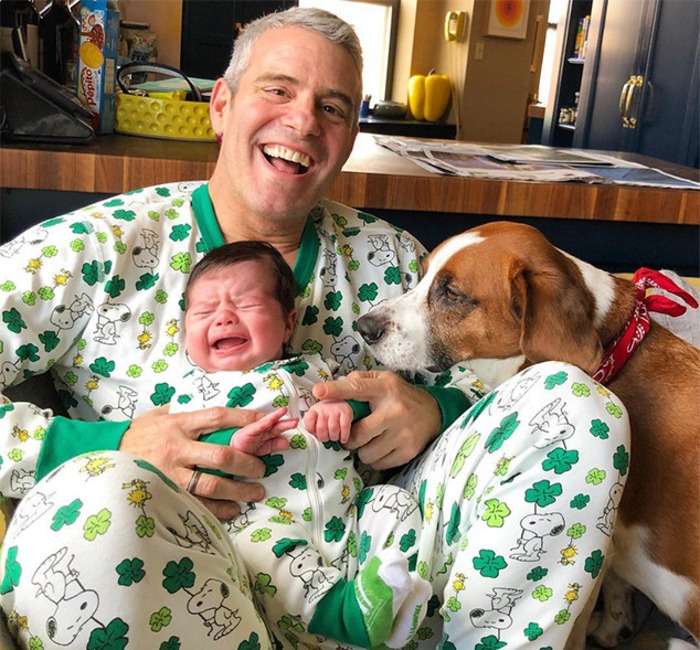 Instagram / Andy Cohen
Feeling Lucky
Benjamin isn't that enthusiastic about his first St. Patrick's Day, but with these matching pajamas we are loving this moment.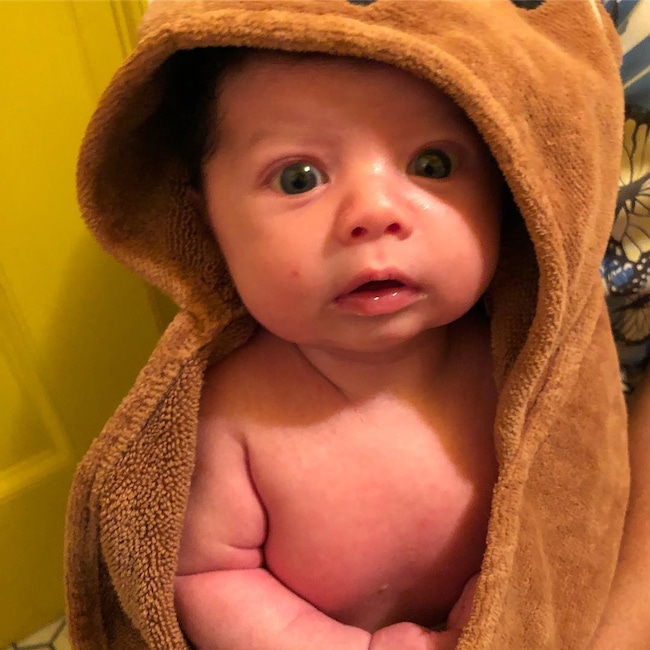 Instagram / Andy Cohen
Bath Time Buds
Teddy bear alert!
Article continues below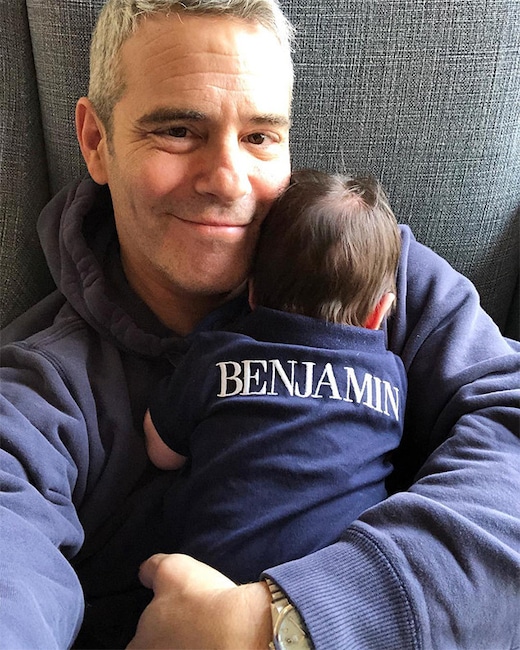 Instagram / Andy Cohen
Baby Bliss
Cohen gets it…you have to start them young when it comes to personalizing your clothing.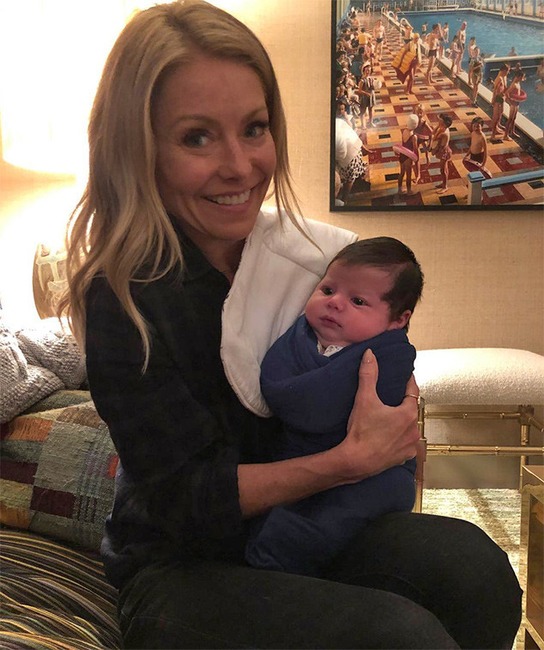 Instagram / Andy Cohen
Live With Kelly Ripa
Benjamin looks to be a big fan of Kelly Ripa.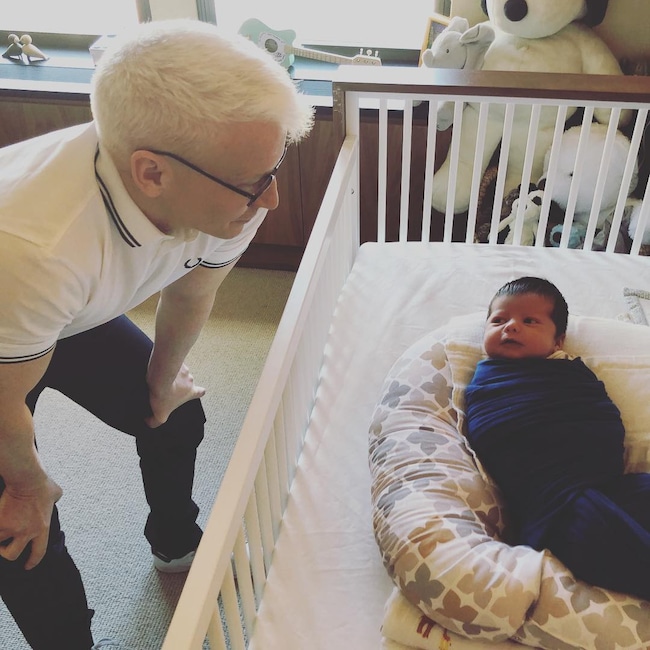 Instagram
Best Friends Forever
Uncle Andy got the "exclusive" with little Benjamin in one of their first meet and greets.
Article continues below
Instagram
Rise & Shine
The TV host's mornings are a little brighter now that he has his son in his life. He jokes, "Mornings are my new jam."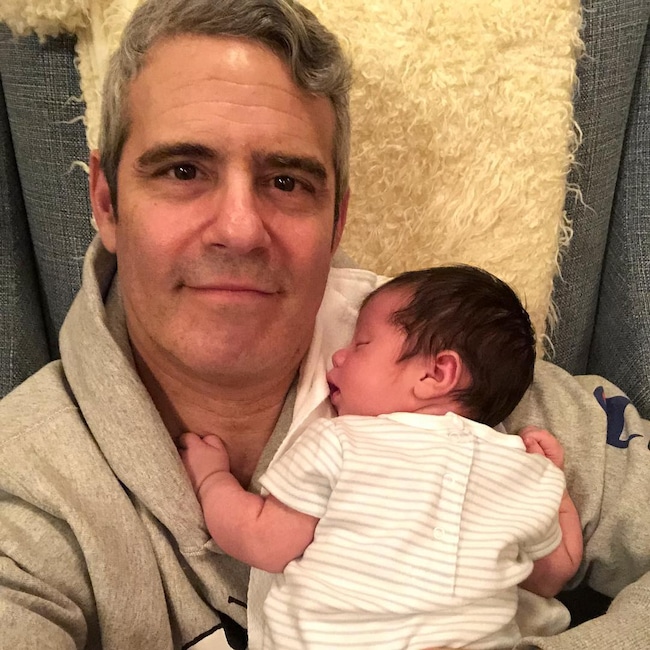 Instagram
Quality Time
Duty calls for the WWHL host, but at the end of the day he gets to come home to his precious boy. "First week back at work wraps up tonight. My highlight was quiet time with the boy before heading to the Clubhouse. This is a delightful trip!"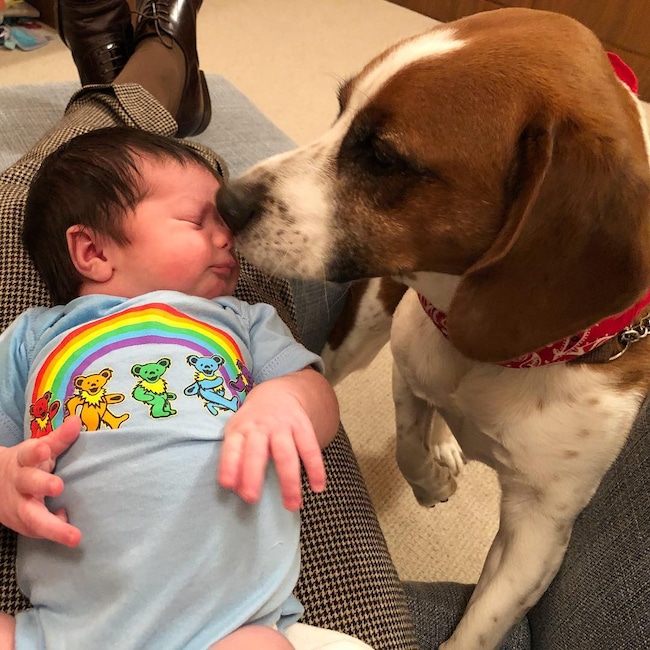 Instagram
Best Buddies
"Many have asked how @therealwacha & his brother are getting along. Here you go," Cohen shared with his fans.
Article continues below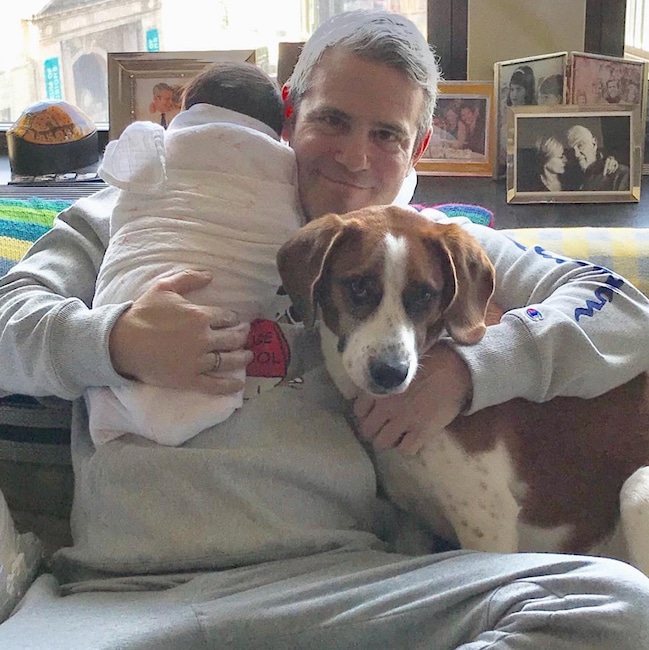 Instagram
Double Trouble
The new dad now gets twice the amount of affection on Valentine's Day thanks to Benjamin and Wacha.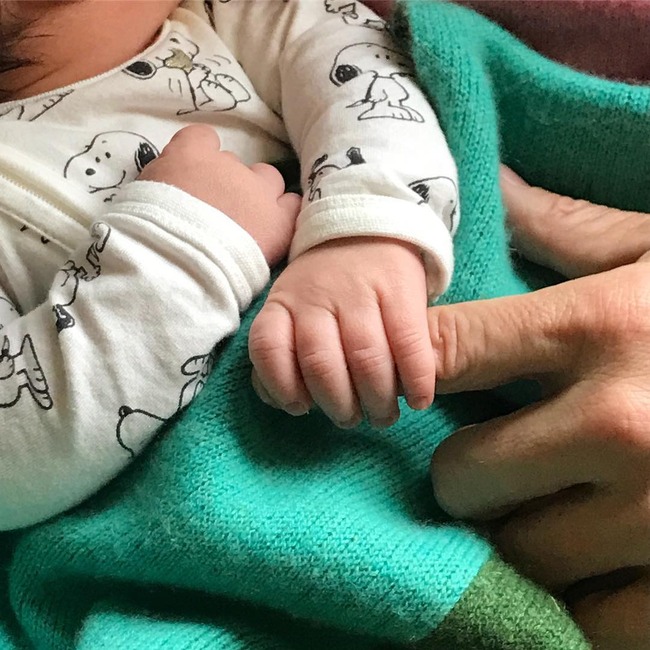 Instagram
Pinkie Promise
Benjamin clearly has his dad wrapped around his little finger, both literally and figuratively!
Instagram
Flyin' in Style
Cohen keeps Benjamin close to his heart while travelling in the high skies.
Article continues below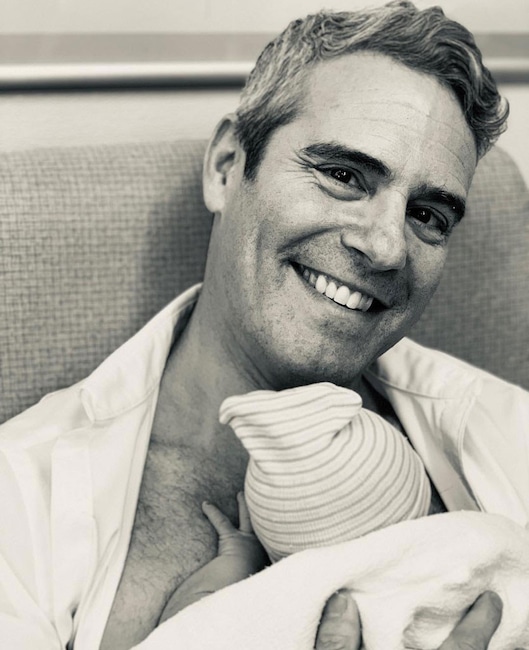 Instagram
He's Here!
"WOW! This is my son, Benjamin Allen Cohen… He is named after my grandfather Ben Allen. I'm in love. And speechless. And eternally grateful to an incredible surrogate. And I'm a dad. Wow," the proud dad announced after his son was born on Feb. 4, 2019.
Source: Read Full Article