"I don't know if that's appropriate here," said the judge during a contentious and emotional sentencing hearing.
Emotions were high in a Minnesota court room on Thursday, as a woman found guilty of murdering her own 6-year-old son was sentenced to life in prison without the possibility of parole.
Julissa Thaler was found guilty of first and second degree murder back in January, after she was arrested in May 2022 when police officers conducting a traffic stop found the body of her son Eli Hart in the trunk. He died of multiple shotgun wounds and a shotgun was found beside his body. At the time of her arrest, Thaler had blood and body tissue on her — first telling police it was from a tampon and deer meat.
The murder came less than two weeks after Thaler was awarded full custody of the child, despite the boy's father claiming she had drug and mental health issues. She was offered a plea deal, under which she would only serve 40 years in prison, but rejected it and pled not guilty.
During the hearing Thursday, she maintained her innocence when the judge asked if she had anything she would like to say following the sentencing.
"I would like to say something. I'm innocent. F— you all. You're garbage. That is all, your honor," she said. When he told her, "Ms. Thaler, I don't know if that's appropriate here," she added, "Sorry, I told you what somebody else can't."
The judge went on to stand by the jury's verdict and state's decision regarding her sentencing. Under Minnesota law, those found guilty of first-degree murder are given life without parole.
"The worst thing that seems to happen to parents is to lose their child. It's worse, though, when you don't lose your child to something like cancer or an accident, it's when someone takes that child from the world. What I can't imagine, nobody can imagine, is that the person that takes the child from the world is the one that brought that child in," said the judge.
"But that is what the jury concluded you did and I respect the jury's judgment and I respect Minnesota's decision about what the appropriate consequence is," he continued. "Nothing I do would bring justice to this situation. Nothing I do would relieve any of the pain that you caused by doing that … but what is the just and fair sentence, according to law, for what you did is set and that is life in prison without the possibility of parole."
Thaler interjected at one point to tell the judge, "I can't hear you over your stomach grumbling," and was also seen flipping off cameras inside the court.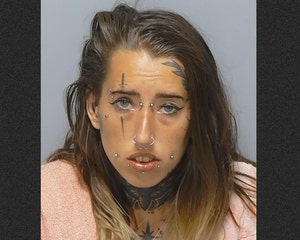 Woman with Serial Killer Portraits in Bedroom Found Guilty of Murdering Boyfriend
Family members and friends gave impact statements as well during the hearing. Though he didn't speak, Eli's father Tory Hart stood beside his partner Josephine Josephson as she addressed the court.
"Everyone knows Eli Hart as the victim of this senseless and horrific crime. But Eli was so much more," she said. "Eli was an amazing 6-year-old boy who always woke up full of energy and laughter."
"You were the happy 6-year-old boy, our little boy, that we loved so deeply," she added. "Eli was an innocent, loving 6-year-old boy, he did not deserve this. Eli deserved to grow up and have a safe and happy life."
The family is now fund raising to build a playground in his honor.
Unable to render YouTube Video.
Source:
Read Full Article