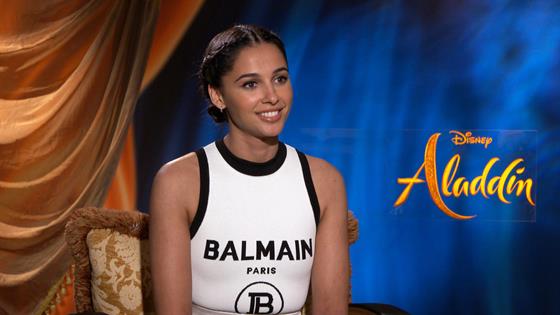 "No matter what you do, you will get criticized." Preach, Naomi Scott!
As Disney's Aladdin is set to hit theaters on May 24, the 26-year-old actress shared what it was like to step into the famous shoes of Princess Jasmine. Speaking to E! News, the British beauty talked playing the iconic Disney character while adding her "own flavor" to it.
"No matter what you do, you will get criticized," she explained of the monumental role. "So, I figure just do what you're gonna do. There's a sense of wanting to get that balance right of honoring the original [film] and kind of adding your own flavor."
She continued, "You just do your best. You just do what feels right to you."
While this role would be huge for anyone, Scott shared it was a lot more "personal" to her. "For me, I definitely knew how I wanted to play her. It was personal to me as well. I loved Jasmine growing up, so it was exciting."
In addition, Naomi's co-star Mena Massoud told E! News it was "a dream come true" to play the one and only, Aladdin.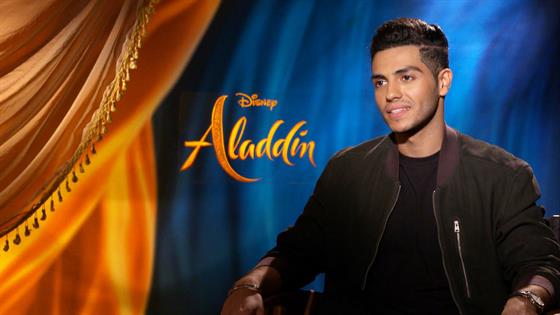 "To me, this is as good as playing Batman and/or a superhero. It's an iconic role and [Aladdin] certainly has a lot of gadgets like Batman," he said. Adding, "It's a dream come true and it's something that I couldn't have asked for."
Moreover, the 27-year-old actor says he wasn't the only one who really tapped into his role. He notes that everyone put their "hearts and souls" into the Disney movie.
"At the end of the day, we all put our hearts and souls into it. It meant just as much to us as to the people watching it growing up."
To see the full interviews with Massoud and Scott, check out the videos above. The British actress talks the three wishes she'd make (they're "non pageant" answers, too), while the 27-year-old actor dishes on the "most Will Smith" thing his co-star did.
Source: Read Full Article