Life as a member of the royal family is anything but typical. It is difficult to step out of the house for even the smallest of reasons without being followed by fans and photographers.
For Princess Diana, this was all too familiar. She was one of the most sought after women in the entire world, and constantly being followed by paparazzi ultimately cost the princess her life.
As the wife of Prince Charles, Diana found life to be somewhat overwhelming. She was expected to be perfect at all times and had to live her life in the spotlight each and every day. In fact, there were times when the pressures of life in the royal family took a toll on Diana, and there is no doubt that she needed a break.
While many people would have found relaxing things to do, such as get a manicure and pedicure or even indulge in a luxurious facial, Diana was surprisingly different. So, what is the thing that Princess Diana did to help her feel normal?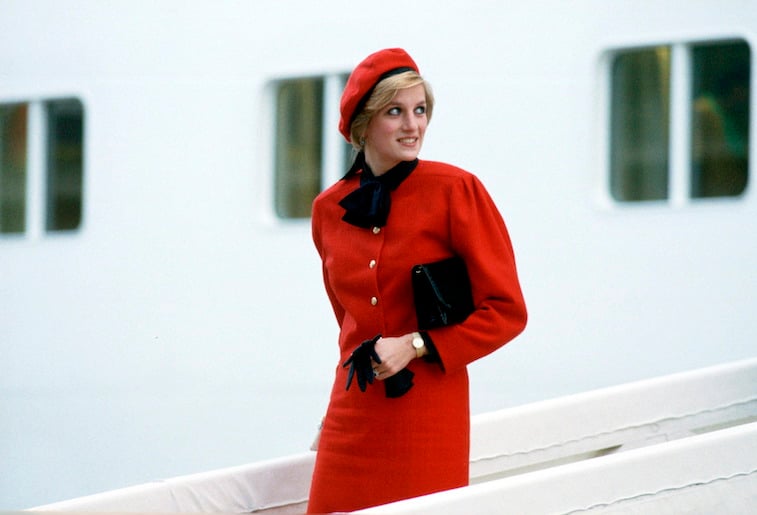 Diana was constantly under pressure
The world was obsessed with Princess Diana, and we can certainly understand why. She was not only beautiful but she also strived to be a role model for as many people as she could. In addition, Diana was adamant about helping people all around the world, as evidenced through her royal duties and charity work.
The princess was definitely someone who had a heart of gold, and her legacy will never be forgotten. Unfortunately, along with all of the wonderful things that Diana did, she was constantly under pressure. According to Fox News, she once described royal life as being "unbearable."
She wanted her sons to have a normal life
No stranger to living her life in front of the world, Diana wanted her two sons, Princes William and Harry, to know what it was like to have a normal upbringing. Although they were born into royalty, she wanted them to have typical, everyday experiences just like everyone else did.
According to Express, it is for that reason that Diana had the two young princes stand in line to buy fast food, took them to amusement parks, and taught them to do volunteer work.
Although she was a princess, she did not want to send the message to her children that they should grow up feeling entitled. It appears that Diana did a wonderful job since William and Harry turned out to be kind, generous men that would make their mother proud.
Diana found royal life to be overwhelming
As one of the most famous women in the entire world, everything that Diana did was closely watched and often talked about. According to Express, the late princess constantly dealt with personal struggles as well, something that wasn't helped by her high-profile and difficult life.
At one point, Diana talked about how she wasn't "prepared" and didn't feel that she had the "support" that she needed for her role as the Princess of Wales.
Princess Diana loved doing this surprising thing to feel normal
While many people may think that being a princess means living a life of privilege, this was not the case for Diana. BestLife reports that she had a surprisingly common thing that she would do in order to feel normal. So what was it? Well, it turns out that Diana loved to do housework.
She enjoyed cleaning up the kitchen and could often be found "tidying up" after a party. In fact, she was the perfect houseguest, as she always offered to do the cleaning! We have to say that there are so many reasons that we already love Diana, and this makes us love her just a little more.
Source: Read Full Article