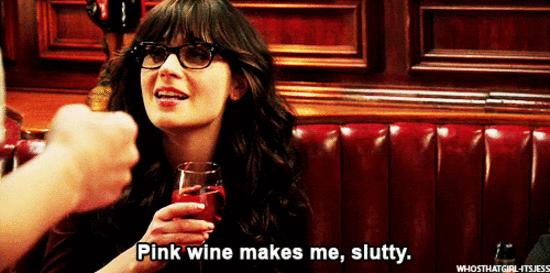 Fox
Rosé all day, baby!
Today is National Rosé Day, which is a big deal. We know what you're thinking, but yes, it's a real day and no, we aren't the ones who came up with it, although we totally wish we had.
From sipping on Yes Way Rosé to bringing sassy Babe Rosé cans to the beach or a picnic, this day is a day that we were born to enjoy and can't wait to toast to.
Nowadays SVEDKA even has its own rosé, which is of course vodka blended with rosé wine, because really, rosé is no longer having a moment. Instead, it is a movement and we're here for it!
You know who else is here for it? Some of your favorite TV characters of all time.
Recently we've seen a serious spike in odes to rosé—partly because it's millennial pink and partly because it's fabulous—on shows like The Bold Type and LADYGANG and let's be honest, these ladies are our soul sisters.
Whether you're a Tiny Jane Sloan (Katie Stevens) or more of a Keltie Knight, ladies love the pink liquid and lucky for us it's here to stay.
Oh, and if you don't drink rosé today, whether it be the vodka version, bubbly version, or just straight out of the bottle, then you can't sit with us!
We are totally kidding, but based on the fact that so many TV characters, like Tami Taylor (Connie Britton) on Friday Night Lights and Olivia Pope (Kerry Washington) on Scandal, love wine so much it's hard not to get on board with drinking the nectar of the gods…especially on National Rosé Day.
Seriously, you will be in good company once you check out our favorite wine-loving TV characters below.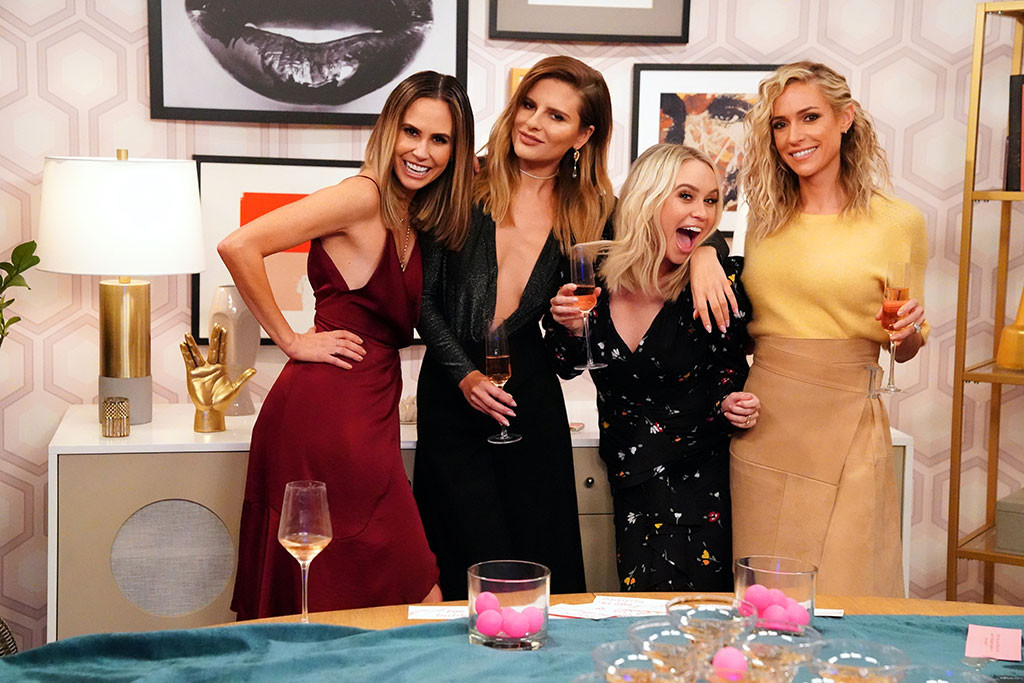 E!
Plus, Amy Poehler, Maya Rudolph and more of our favorite funny ladies all just made a Netflix movie dedicated to wine and its ability to bond gal pals for life, so ya, wine is pretty great thing.
What are you waiting for? It's time to rosé all day, all month or even all year, because like these TV characters we are mega fans of the pretty pink drink and wine in general.
Now all you need to do is keep reading, and then raise your rosé-filled glass and start sipping!
Cheers rosé babes!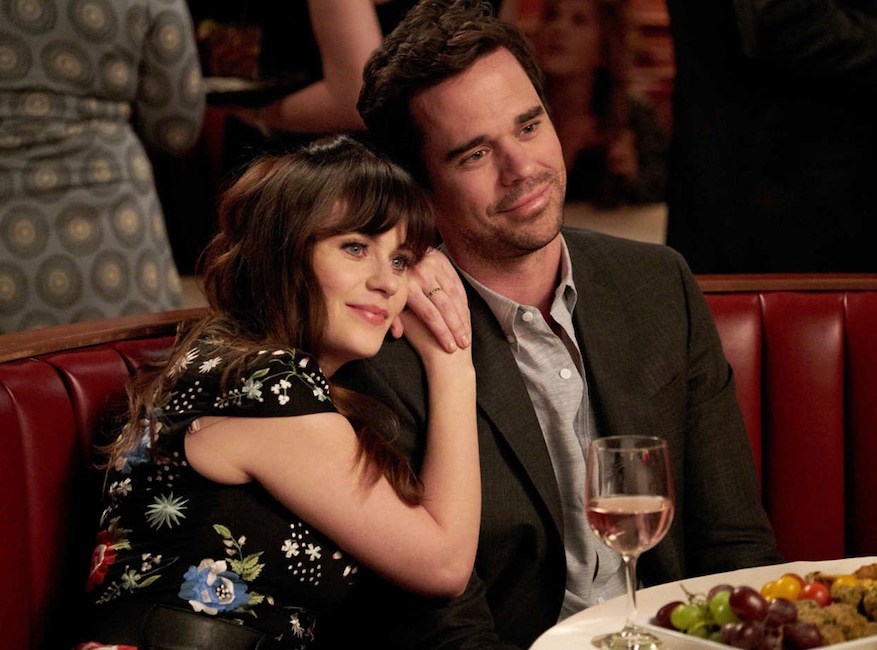 Adam Taylor/FOX
Jessica Day on New Girl
Who's that girl? It's Jess (Zooey Deschanel)! The lead character on New Girl was all about getting a deal on rosé, once admitted that "pink wine makes me slutty" and may or may not have opened a bottle of the pink stuff when she was feeling low in hopes of being alone and listening to Taylor Swift.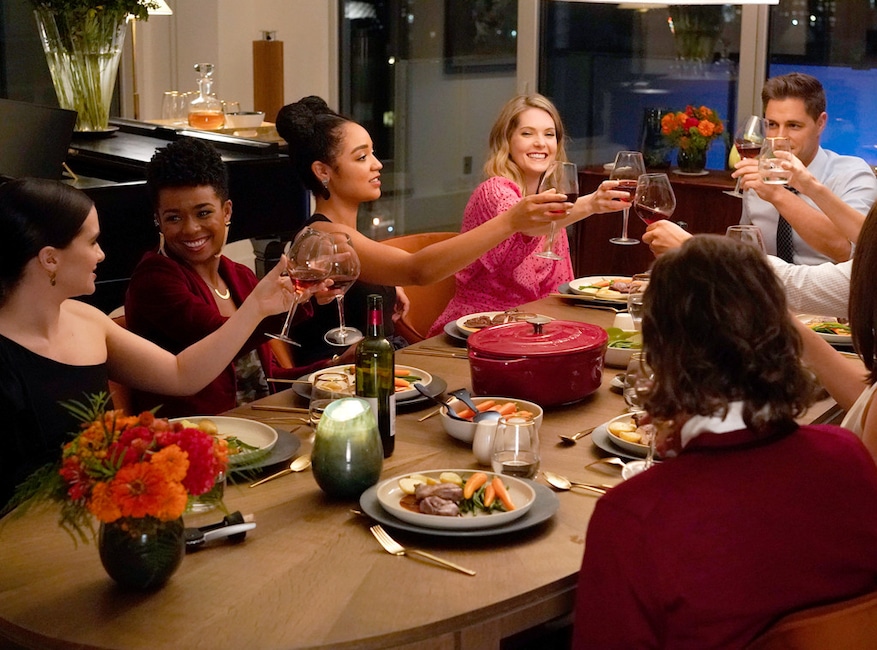 Freeform/Panagiotis Pantazidis
Jane Sloan, Kat Edison & Sutton Brady on The Bold Type
Jane (Katie Stevens), Kat (Aisha Dee) and Sutton (Meghann Fahy) are the epitome of millennials on the Freeform series, so when they're not kicking butt at Scarlet or meeting in the fashion closet to spill secrets they are drinking rosé by the bottle (or any wine will do) and we salute them.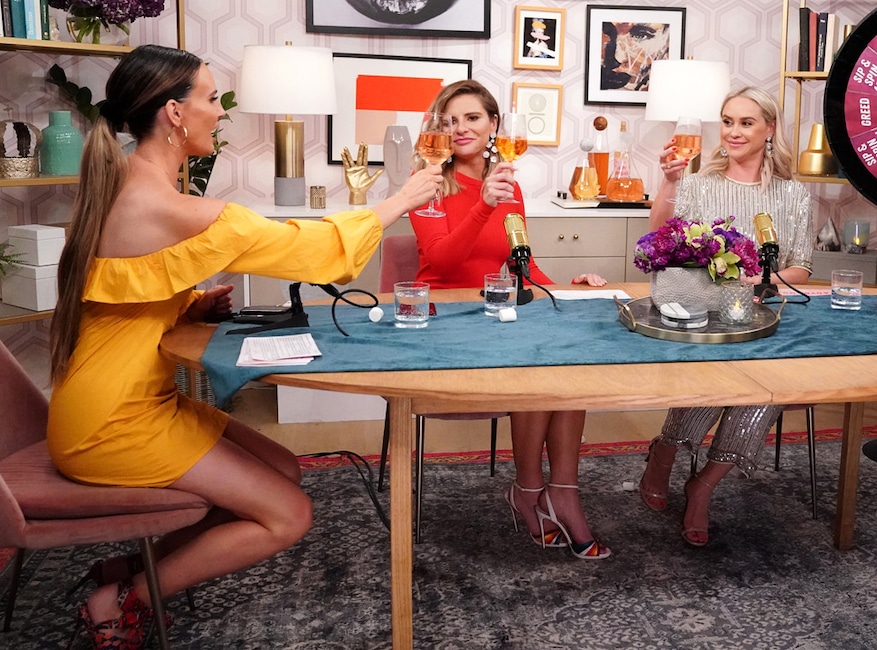 Nicole Weingart/E! Entertainment
Keltie Knight, Becca Tobin & Jac Vanek on LADYGANG
The women of LADYGANG need one thing to fuel their podcast and their TV show…rosé. These three ladies are basic bitches and they know it and it's why we love them so, well, that and the fact that they are hilarious.
Article continues below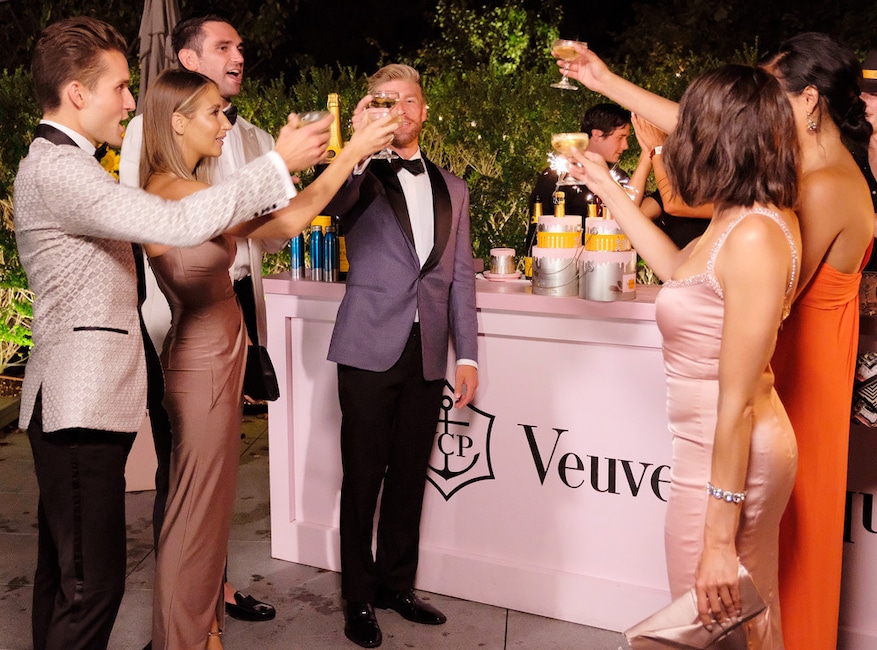 Matthew Eisman/Bravo
The Summer House Cast
Bravo's Summer House squad is all about day-drinking in the Hamptons all summer long and their drink of choice is usually rosé, because duh.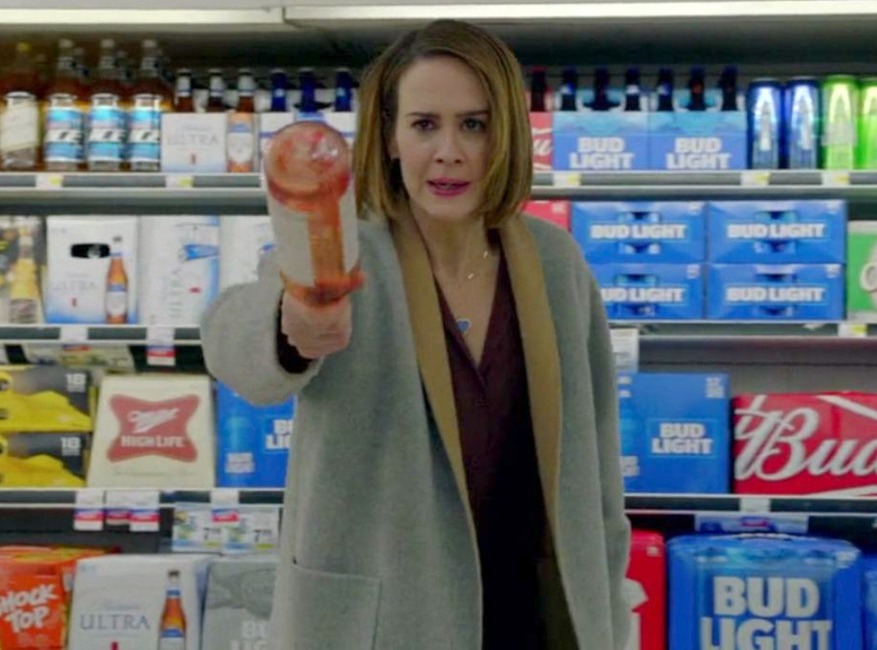 FX
Ally Mayfair-Richards on American Horror Story: Cult
Sarah Paulson as Ally on American Horror Story: Cult kicked off the show's premiere episode with one very memorable scene…grabbing a bottle of rosé to defend herself against killer clowns. Great weapon? Probably not. Great drink choice? For sure!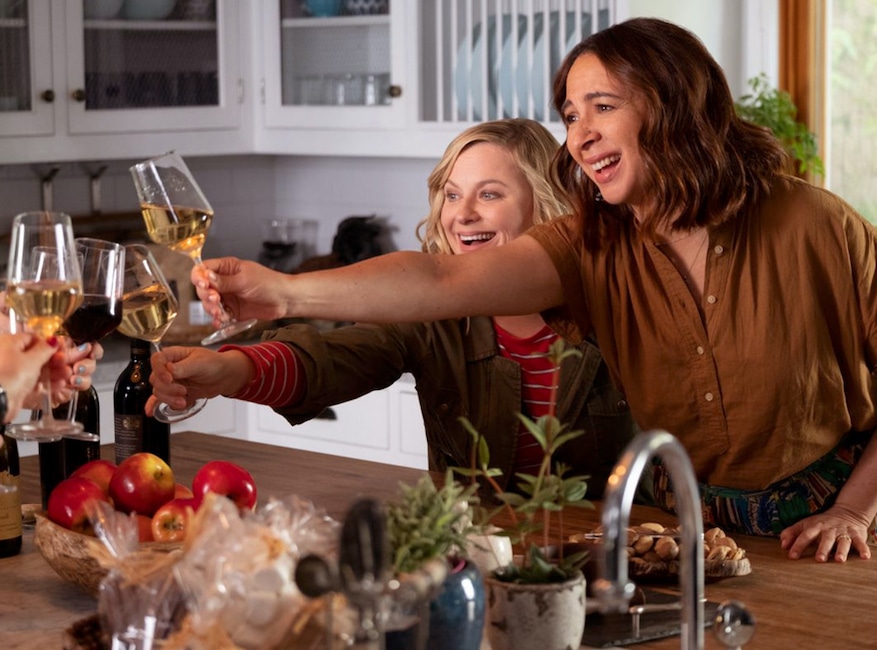 TBS
Wine Country BFFs
OK, we know this is technically a movie, but because you can watch it on TV (or on your laptop) we're letting it stay here. Plus, all of the characters on Wine Country drink lots and lots of wine, even if they don't know what wine they are drinking and laugh with their besties while doing so, which is totally great.
Article continues below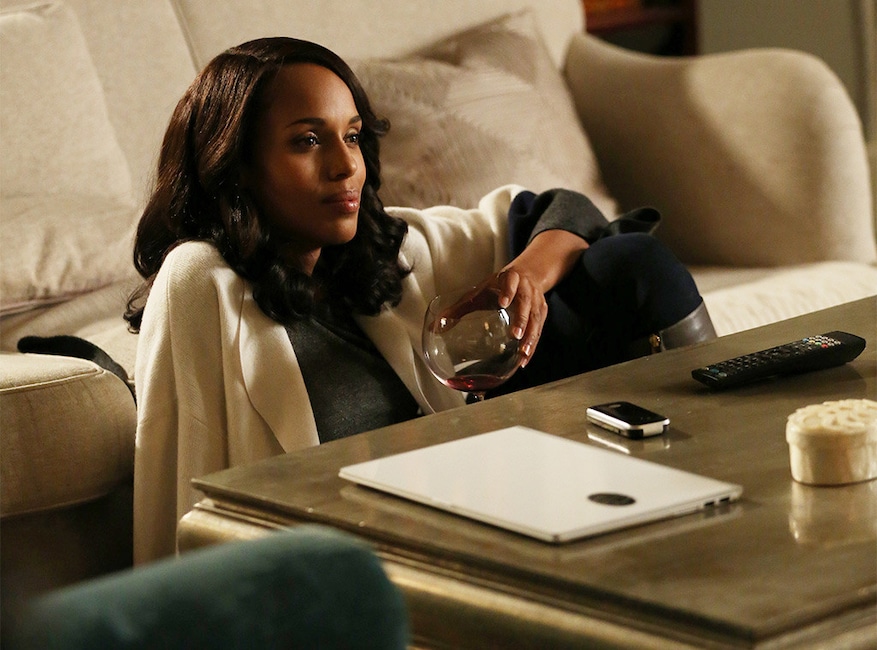 ABC
Olivia Pope on Scandal
Every week that Scandal was on air you could find us on the couch with a glass of red saluting the fierce female that was Olivia Pope (Kerry Washington). She cleaned up everyone else's messes, and did it with style and sass, which is why we'll always drink red wine in her honor…with a side of popcorn.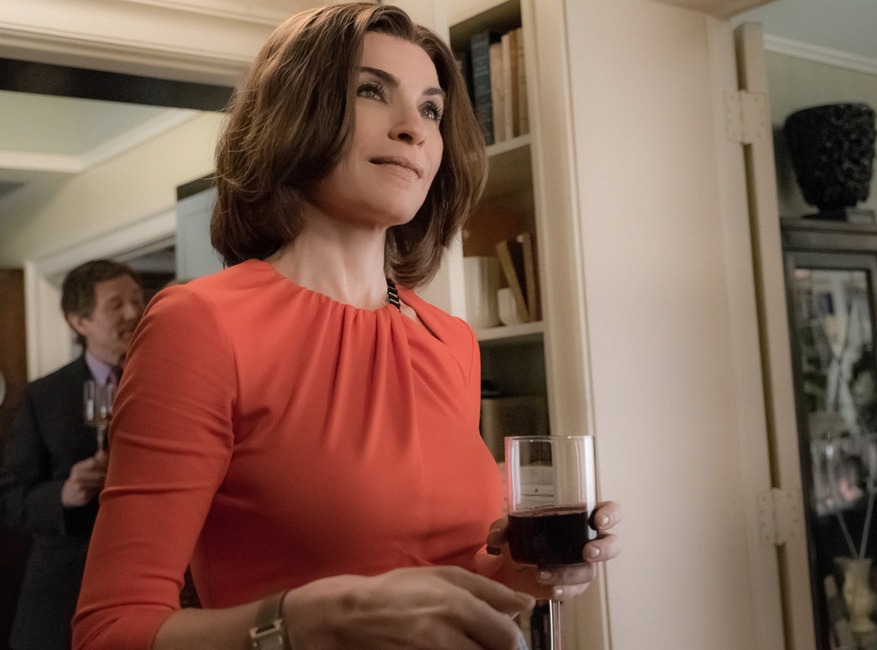 CBS
Alicia Florrick on The Good Wife
Alicia's (Julianna Margulies) life was very stressful, so she liked a good glass of wine. What's wrong with that? Her husband went to jail after a sex and corruption scandal leaving her to fend for the family, so yes, you'd drink too. Plus, like Alicia always says, she doesn't need wine she likes it.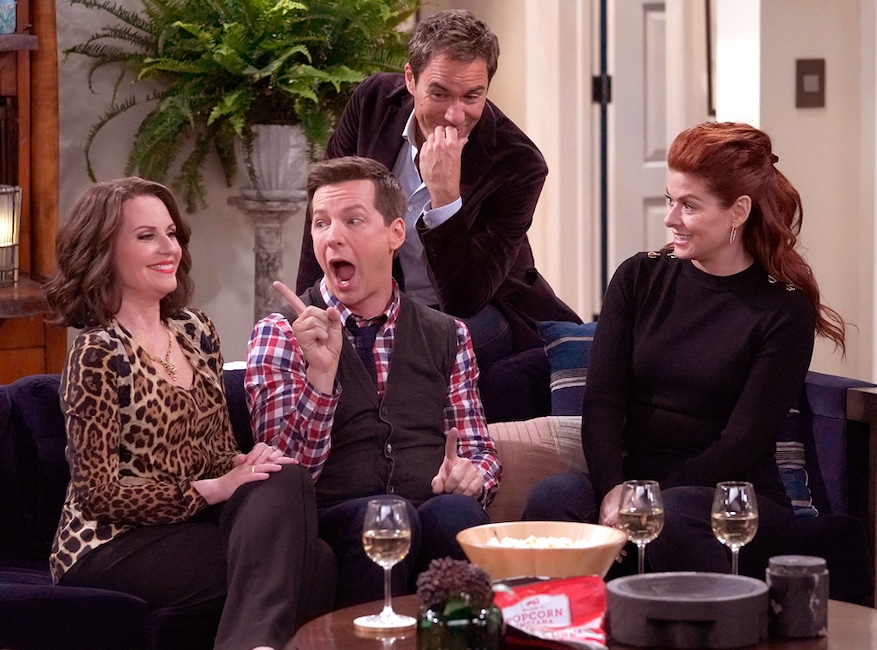 Chris Haston/NBC
Karen Walker on Will & Grace
Karen's (Megan Mullally) drink of choice might be vodka, but the lady also likes to bring "juice boxes" to parties AKA boxed wine, so she's a wino like the rest of us.
Article continues below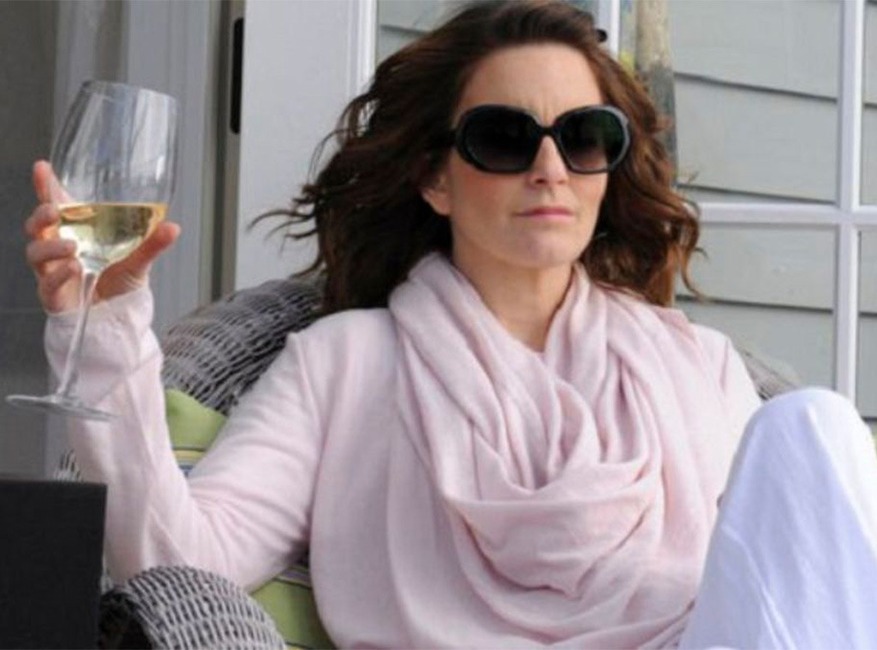 NBC
Liz Lemon on 30 Rock
White wine, ice cubes and sprite AKA "funky juice" is what Liz Lemon (Tina Fey) loved on 30 Rock and we're all in on this concoction.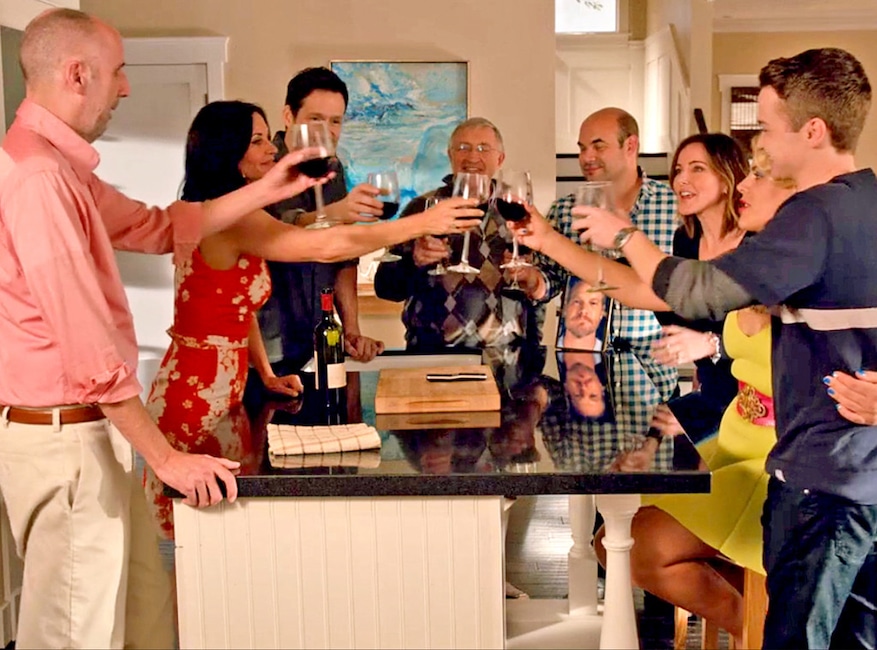 TBS
The Cul-De-Sac Crew on Cougar Town
The one thing we loved most about the Cougar Town characters, besides their friendships with one another, was their obsession with wine. When they drank wine they went big…like really, really big.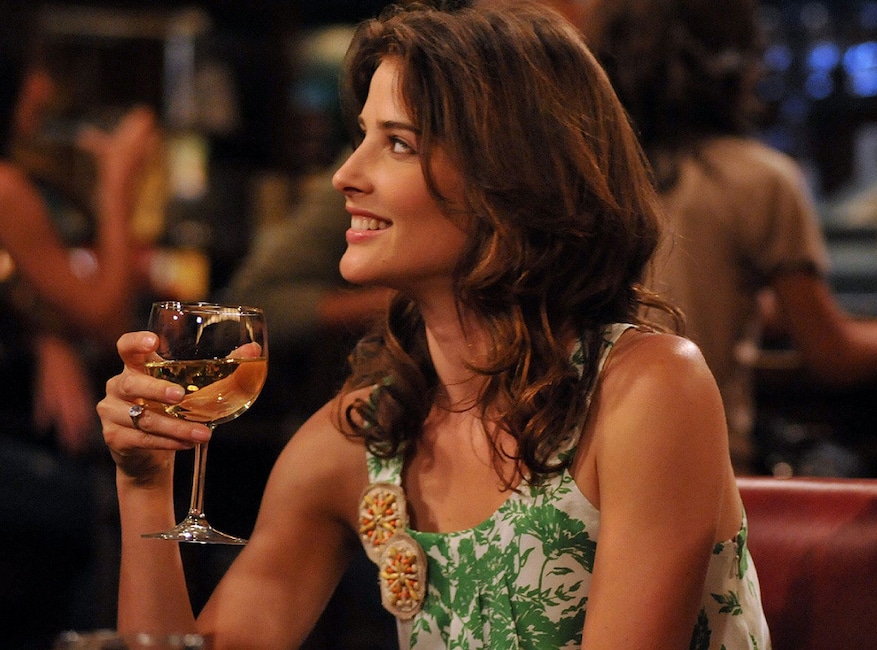 CBS
Robin Scherbatsky on How I Met Your Mother
The whole crew on How I Met Your Mother could drink with the best of them, but the Canadian cutie AKA Robin (Cobie Smulders) drank even more. She loved all kinds of alcohol, but when she was feeling low she'd drink from the wine bottle under her desk at work. Don't act like you've never been there!
Article continues below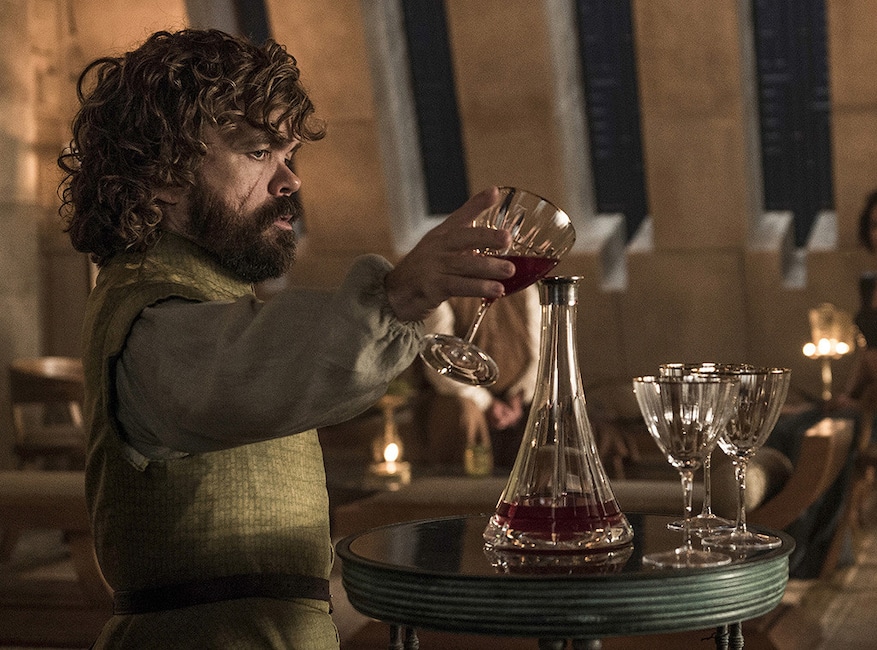 HBO
Tyrion Lannister on Game of Thrones
Both of the Lannister siblings like their wine and we love (and at times hate) them even more for it. Tyrion (Peter Dinklage) however does two things really well and he tells everyone about it saying, "I drink and I know things." Preach, Tyrion, preach!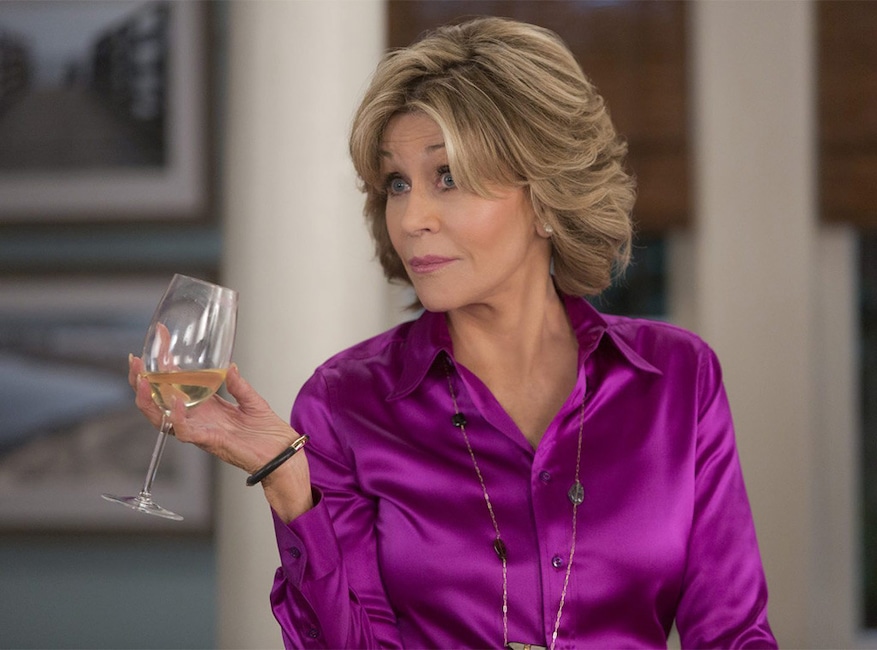 Netflix
Grace Hanson on Grace and Frankie
In almost every episode of Grace and Frankie, Grace (Jane Fonda) is drinking. She either goes for vodka or wine and when she doesn't have a drink in her hand you know something is terribly wrong!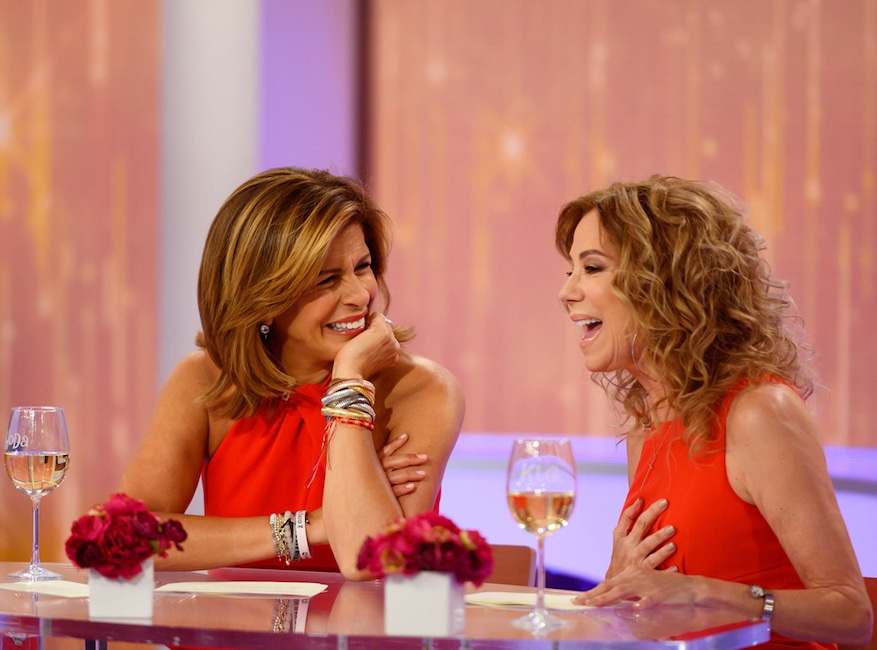 Nathan Congleton/NBC
Hoda Kotb & Kathie Lee Gifford on Kathie Lee and Hoda
Wine Wednesday was the best day of the week on Kathie Lee and Hoda. These two hosts weren't acting—they're not TV characters, but they were on TV—when it comes to how much they loved drinking wine and living it up together, especially when they'd travel (or when they were just at work, obviously).
Article continues below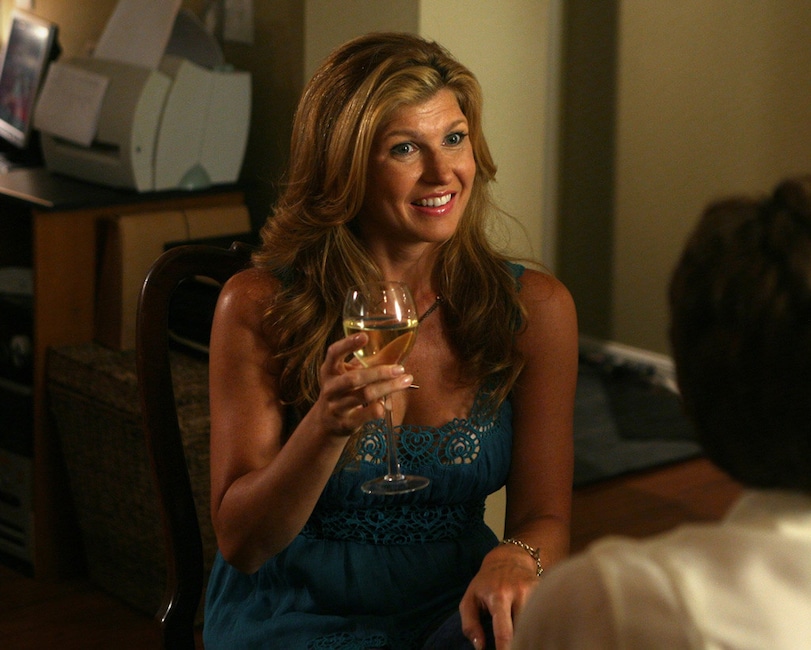 NBC
Tami Taylor on Friday Night Lights
Tami (Connie Britton) didn't drink as much as some of the characters on this list, but that doesn't mean she didn't like white wine at dinnertime. In fact, after a long day of helping her husband coach his team (or at least mentor them) she deserved a glass of wine…and she always got what she wanted.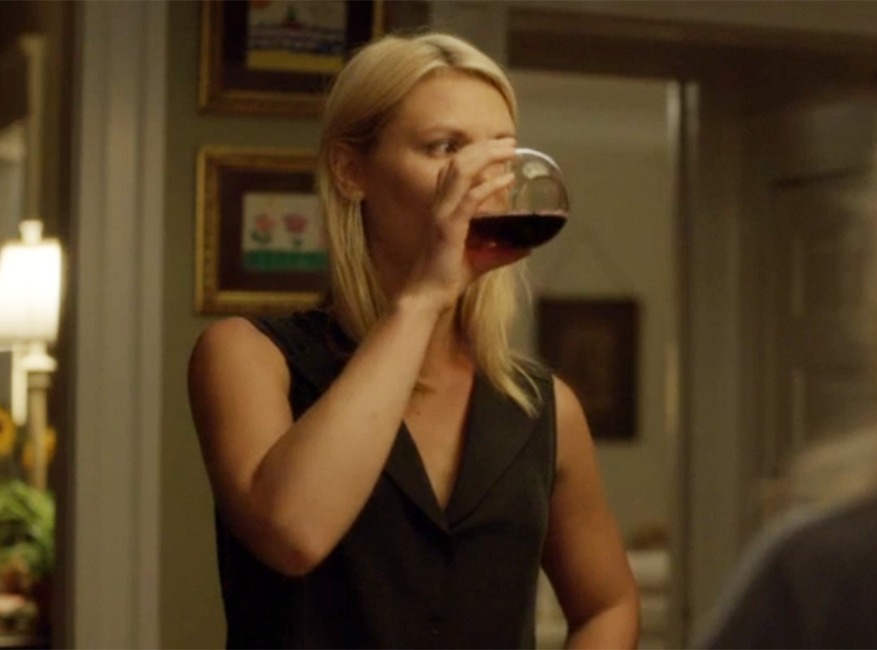 Showtime
Carrie Mathison on Homeland
Carrie's (Claire Danes) life is probably as stressful as one's can get and she navigates it with lots of help from wine. Maybe it's a little too much at times but we still love her.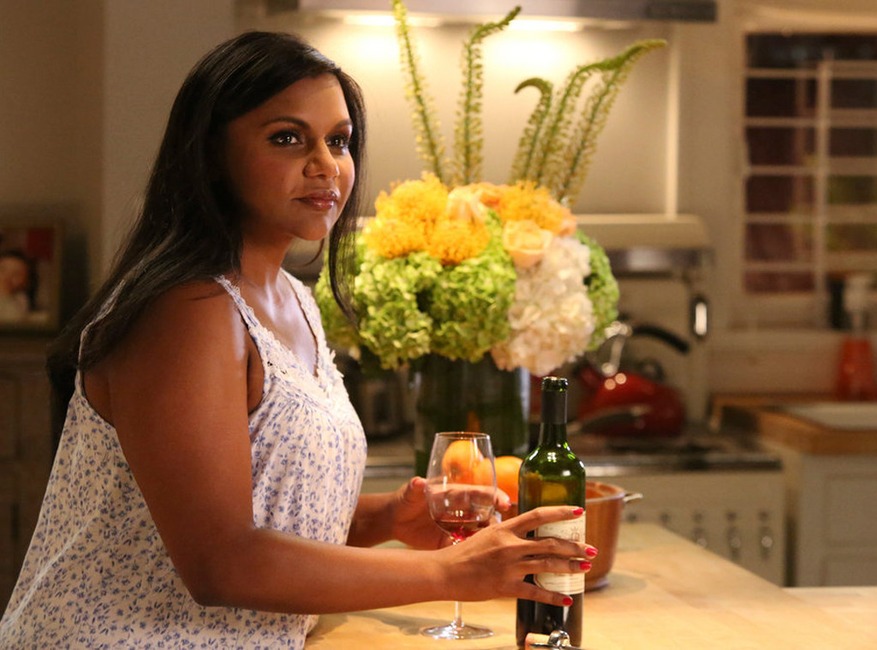 Universal Television
Dr. Mindy Lahiri on The Mindy Project
Have you noticed that women in high-powered professions indulge in wine? Well, Mindy Lahiri (Mindy Kaling) was a doctor and a single mom on The Mindy Project who held it all together with humor and grace and maybe a little wine. OK, she loved all alcohol, but wine was usually her go-to.
Article continues below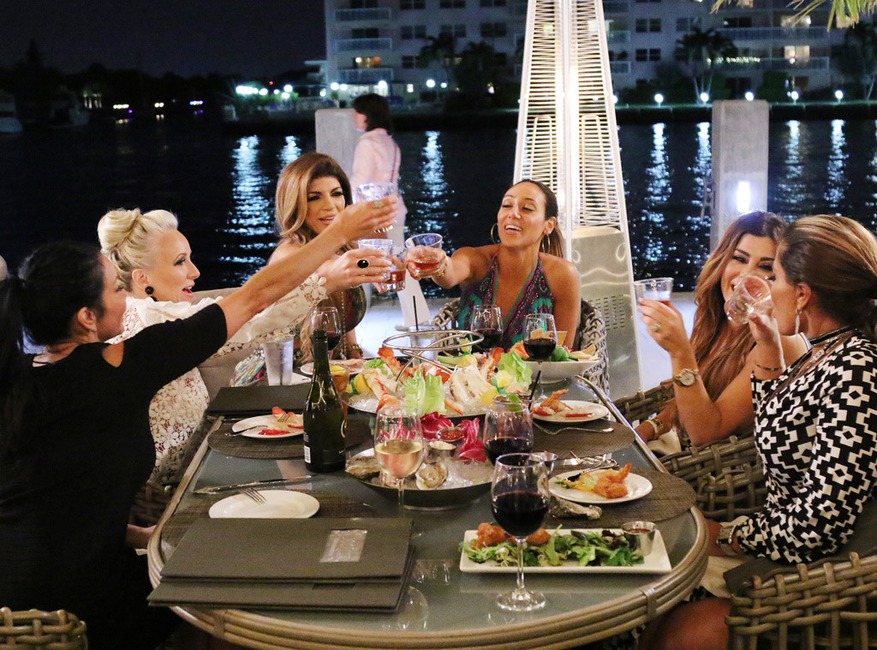 Bravo
Every Real Housewives Star
What is the one thing that every Real Housewives series has in common? Wine! Sure, they all have lots of drama as well, but these ladies have bonded over their serious love of wine.
Source: Read Full Article