Although the latest season of Teen Mom 2 may have come to a close, there definitely isn't a shortage of drama. Since early May, Jenelle Evans and her husband, David Eason, have been under investigation for potentially endangering the welfare of their children. This comes after Eason allegedly shot and killed the couple's French bulldog, Nugget. Eason is also under investigation for animal cruelty — if found guilty, could he go to jail?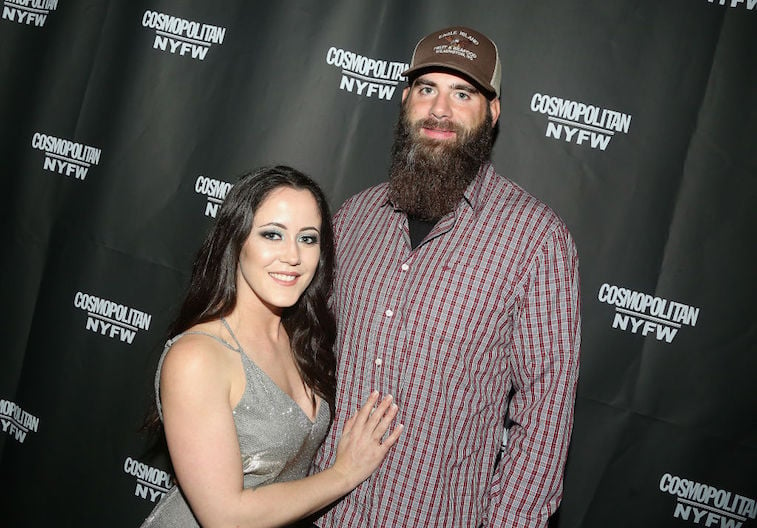 Eason allegedly shot and killed the couple's dog several weeks ago
Evans posted a photo to Instagram several weeks ago mourning her beloved French bulldog, Nugget. She appeared heartbroken at the loss, and the story quickly broke that Eason was behind the dog's death. Eason allegedly shot and killed the couple's dog after it attempted to scratch Eason's daughter, Ensley. When Evans' ex-husband, Nathan Griffith, caught wind of what had happened, he called the police and asked them to do a welfare check on his son, Kaiser, who was staying with Evans and her husband at the time. Since the incident, the drama hasn't stopped.  
Evans has lost custody of her kids and has been fired from 'Teen Mom 2'
As if losing her dog wasn't bad enough, things kept spiraling for the reality star. Child Protective Services decided to open an investigation into Evans' and Eason's parenting to make sure the children weren't living in an emotionally or physically dangerous environment; the kids were removed from Evans' home. And soon after the news about Nugget broke, the producers of Teen Mom 2 decided they'd had enough, and they cut ties with the reality star. They said they had no plans to further cover Evans' story in the upcoming season.
Eason could face anywhere from 120 days to 25 months in prison for animal cruelty
When the public learned Eason had allegedly killed his family's dog, people instantly wanted justice for the young pup. The police opened an animal cruelty investigation to learn if Eason had truly killed the dog; if so, what was his motive? If Eason is found guilty, his reason for killing the dog will play a role in his potential jail time. According to Cosmopolitan, in North Carolina, intentionally killing an animal is a class 1 misdemeanor and could result in up to 120 days of jail time. But if Eason's killing is found to be malicious, he could face up to 25 months in jail. Eason reportedly took the dog into the woods and shot it.
Evans appears to be sticking by her husband's side
When the news about the killing initially broke, Evans said she was considering divorcing her husband after what had happened. But now, she appears to be sticking by his side. The two were spotted together leaving a North Carolina courthouse in the midst of trying to regain custody of their kids, and Evans has said she's trying to focus on building up her marriage. She and Eason were having problems with Evans filming Teen Mom 2; he was unhappy about the way the producers treated him and threatened to come to the set where they were filming. It could be several years before Eason regains custody of her children.
Check out TheCheat Sheet onFacebook!
Source: Read Full Article