2007 was a pretty big year for Americans and the world. Three significant things happened that changed the way we view and interact with the world. First, Steve Jobs announced the iPhone, which changed how we define the word "phone."
Second, that year the US government elected Nancy Pelosi, the first female Speaker of the House, helping to pave the way for more women.
And, the third major event that happened, Keeping Up with the Kardashians aired for the first time.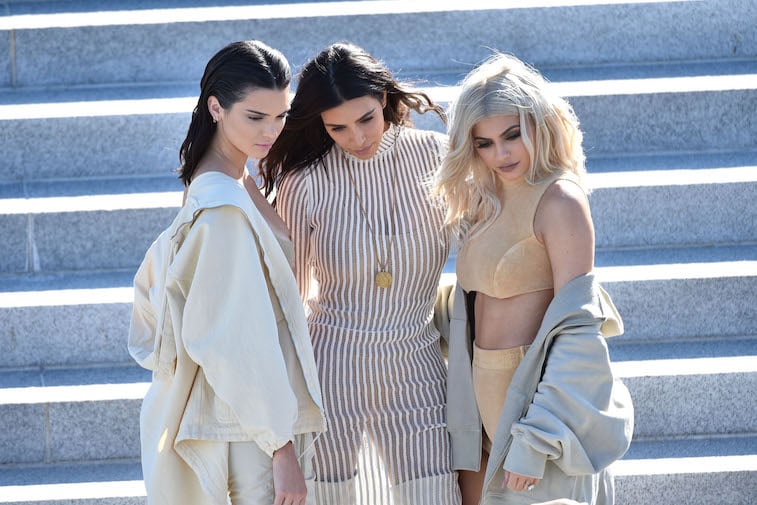 We're not sure if that last one helped women, but it really did make a huge impact on the world. Their family is one of the most influential people, and they pretty much get all the attention. Television hasn't been the same, whether you like it or not, and they are likely to stay popular for much longer.
We have watched the Kardashians grow, deal with drama, start drama, and become parents. For some die-hard fans, they are like an extended family. One Kardashian sister has shown herself to be different than the rest of them. Here's why Khloe is the most down to earth of all the sisters.
Khloe was hesitant to be on the show
Before the show began taping, Khloe was already finding success in the family's clothing line, Dash. She was worried that a reality show about their lives might detract or hurt the business. From the start, she was thinking ahead, even while the rest of the family was thinking about fame; she was thinking about their career.
Unlike her sisters, who seemed to revel in their popularity, she was more concerned with her actual life, and not about what the public got to watch on TV.
Eventually, the producers were able to talk her into joining the show, which she has been a part of for about 12 years now. They told her she would still be able to do her job, and that they could film at the shop, or wherever the family needed to go. This decision helped increase their brand and their business.
She has been real from the start
One of the main reasons Khloe Kardashian is the most down to earth sister is because she is genuinely being herself. There are no fake tears here. From the very first episode when she told her mom to stay out of everyone's business to the time, she got a DUI, and when she admitted she was struggling to get pregnant, Khloe has been real.
Unlike Kim, who screams at spiders, and cries when she loses an earring, Khloe seems to understand what deserves her energy, and what is just plain silly.
She is also honest with herself and others. Even though she has been through a lot in her personal life, she never tried to hide any of it. All Khloe really wants is to have a normal life and be with her family.
Now that she is a mom to daughter True, you can tell that she has a new spark in her life. She pretty much lives for her, and that is something most moms can relate to.
Khloe is the most down to Earth Kardashian sister
Another reason why we think she is the most down to earth is that she seems to have a lot of the same problems we have. One of her biggest obstacles is her weight. Like most Americans, we don't just wake up looking hot; we need to put in the work.
Khloe also has a hard time finding love. Every time she falls in love, something happens to tear the relationship apart. A lot of people can relate to that making her seem so much more relatable than her sisters.
Source: Read Full Article